Sapphire Elementary students participated in a "soup-er" generous event this winter! The "Soup-er" Bowl Food Drive, spearheaded by Nancy Peifer and Camille Lucaine, collected a grand total of 619 cans of non-perishable food items in just one month. The items, as well as some cash donations, were donated to Our Father's Kitchen, a local food pantry in Monroe. Thank you to Sapphire Elementary for contributing to such a great cause! M-W is so proud of you.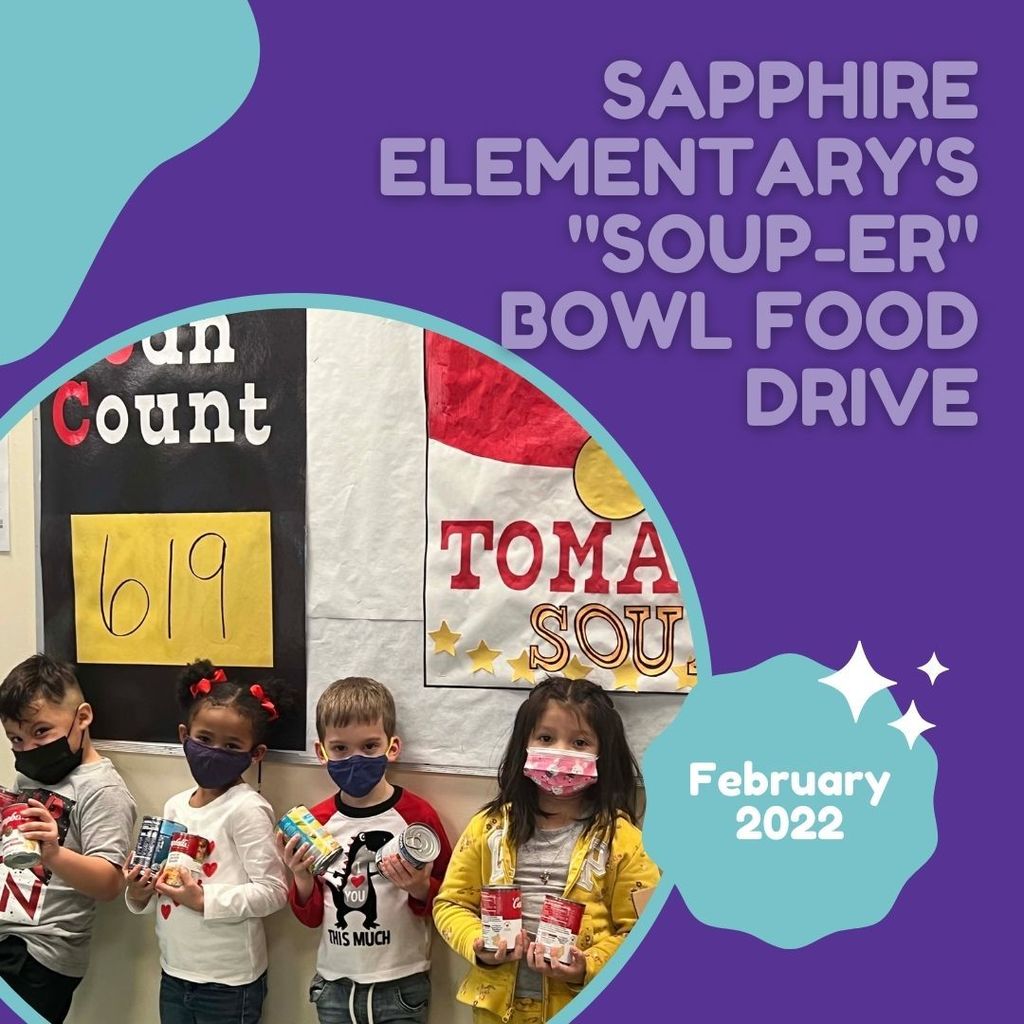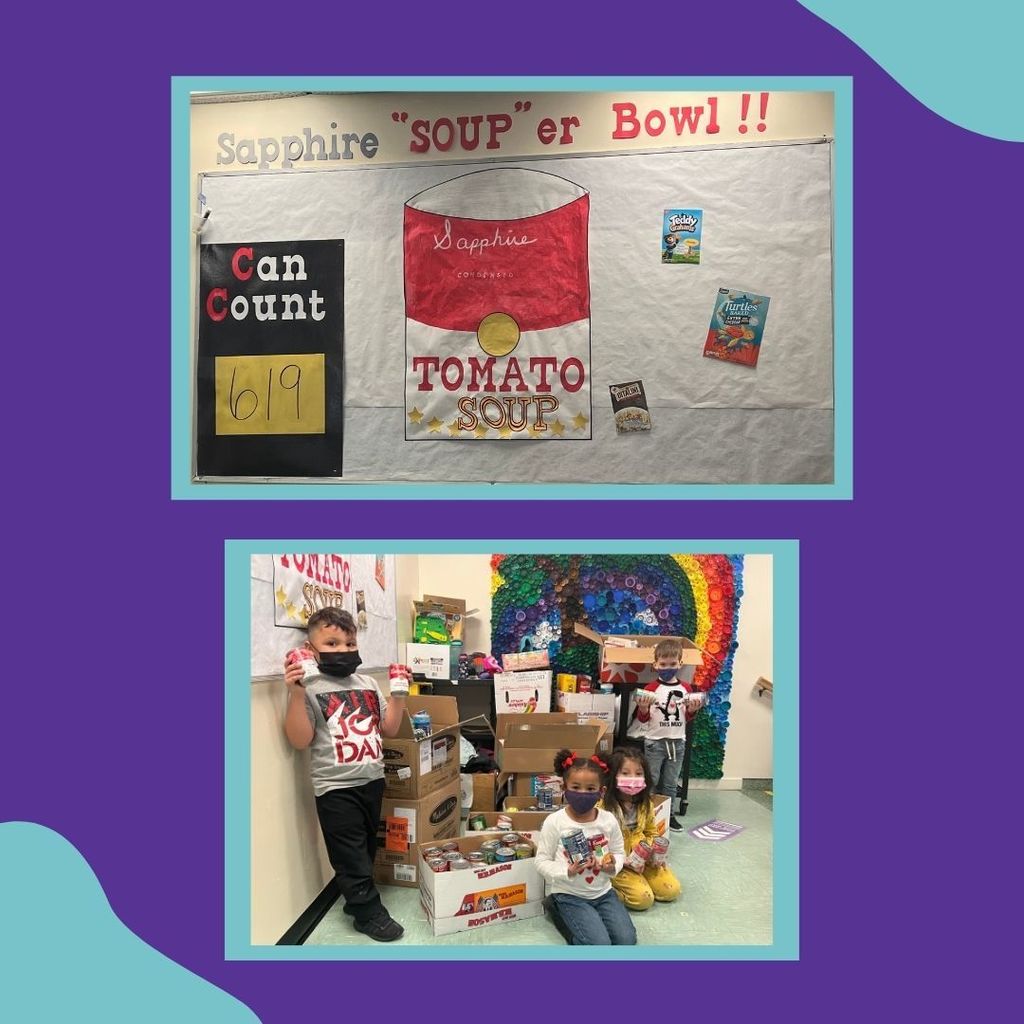 Don't miss out on this EGGS-traordinary opportunity! The MWHS Class of 2022 "bunnies" will once again be offering "Egg My Yard" as a special celebration for family members and friends. Email questions to
[email protected]
. Order deadline is April 3. 💜🐣🐰🍬🌞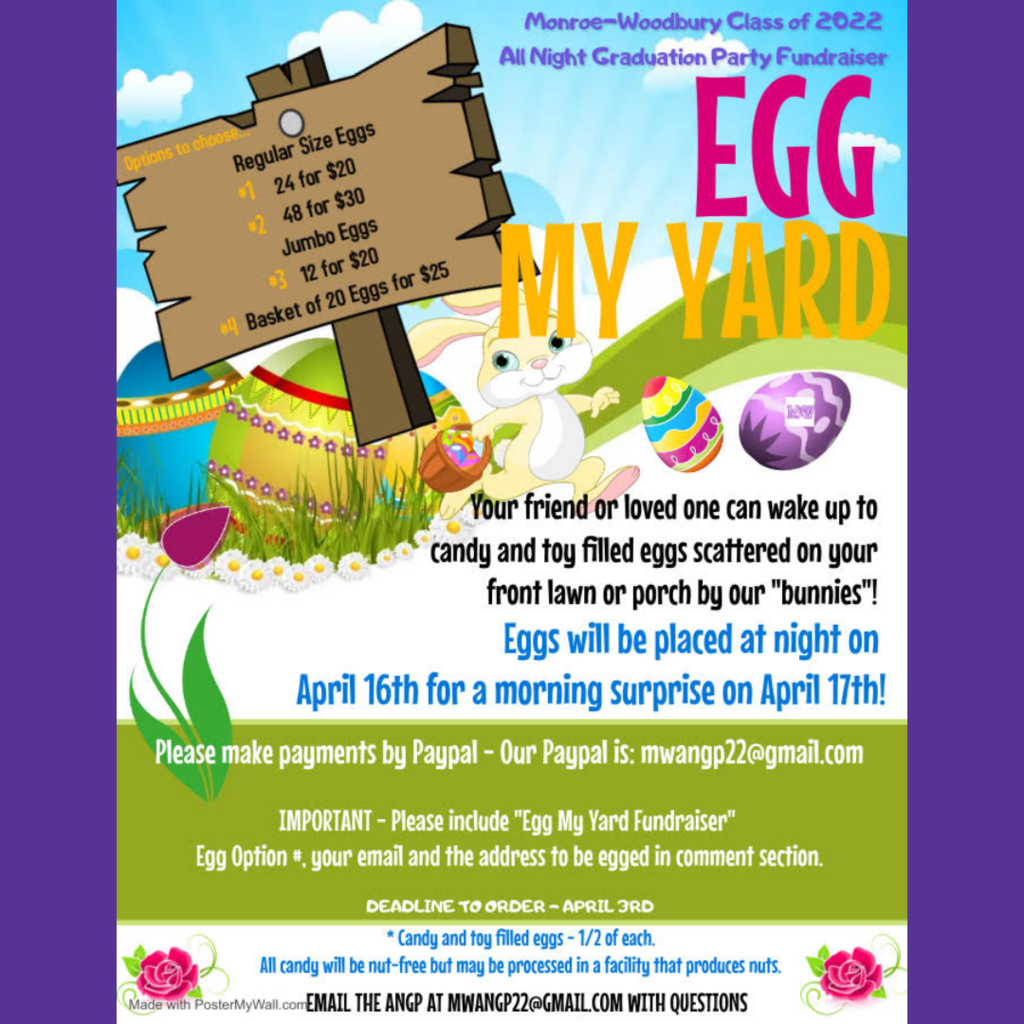 Spring ahead! Don't forget to turn your clocks ahead one hour on Sunday, March 13.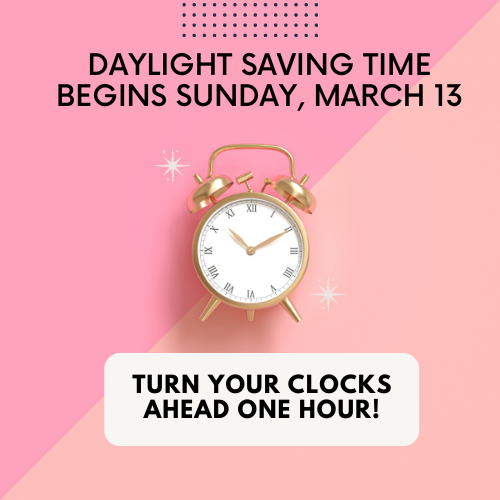 Did you miss seeing MWHS senior Chloe Chambers challenge Simon Cowell to a race? No worries. Check it out here:
https://www.youtube.com/watch?v=EUtbQC6pje0
! Good luck to Chloe as she moves on to the next round of America's Got Talent Extreme!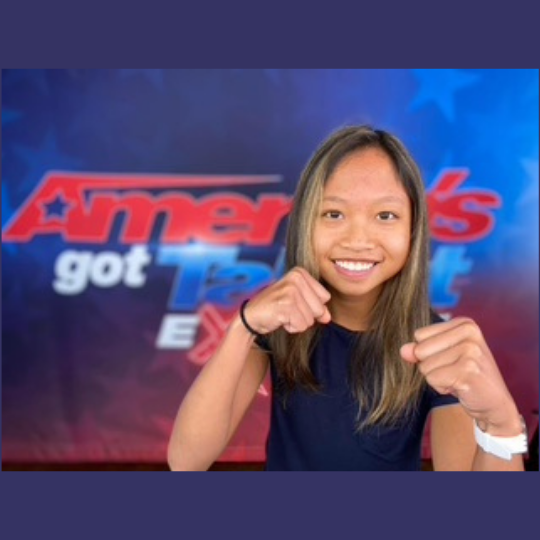 Good luck to the M-W athletes competing this weekend at The New Balance Nationals Track and Field Championship in NYC! Participating members from the girls indoor track and field team: Mia Sisilli - 1 mile race walk Laila Mustafa - The weight throw Kaylen Tenemille, Mia Menzzasalma, Mia Perez, Elizabeth Alexandre - 4 x 200m relay Participating members from the boys indoor track and field team: Collin Catherwood, Collin Gilstrap, Ethan Hala, and John Urciuoli - Distance Medley Relay & 4x 800m relay Let's go, Crusaders! You got this!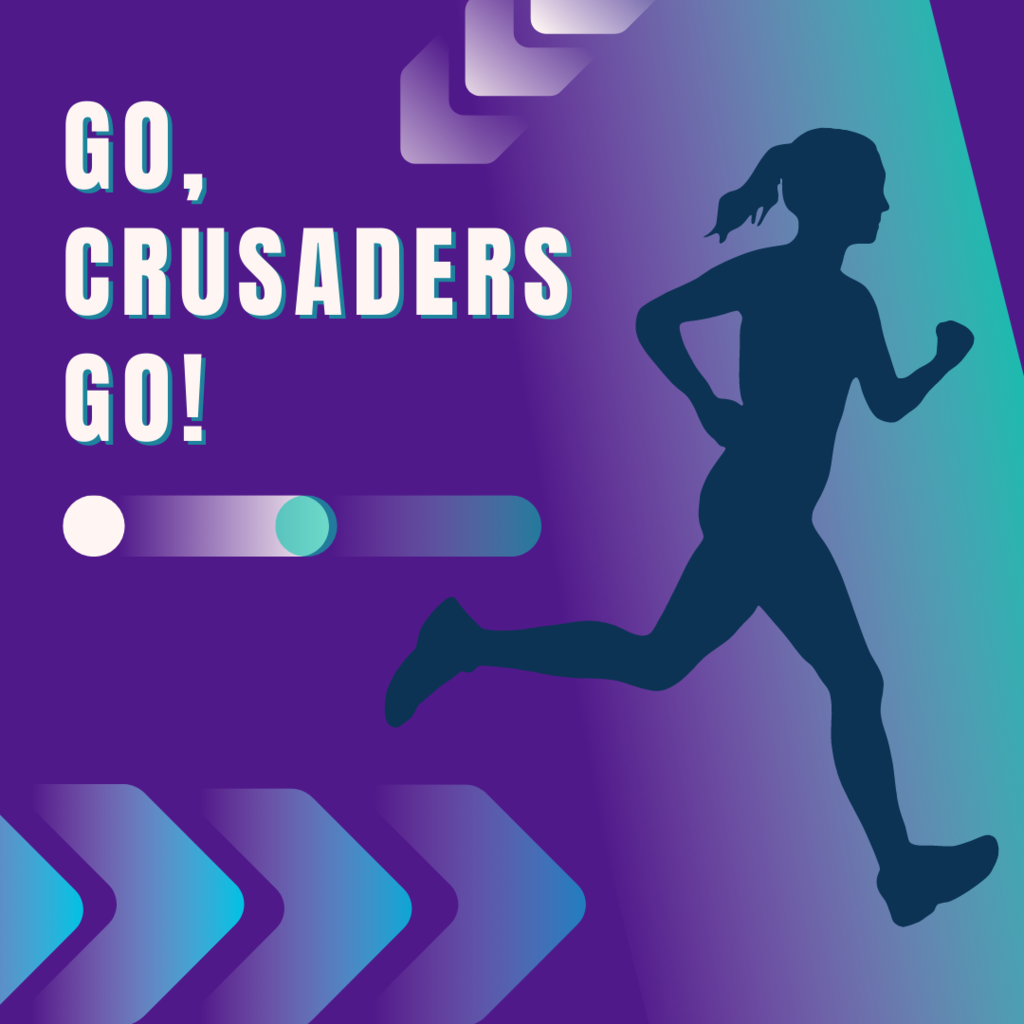 REMINDER: Members of the Class of 2023 interested in applying for Student Board of Education Representative for the 2022-2023 school year should complete the online application and send resume before March 31. Check out news on the district site for more information.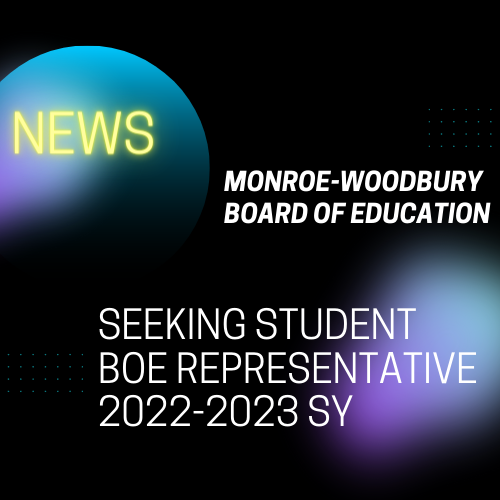 Congrats to the MWHS Chess Team for earning an impressive 2nd place in the Mid-Hudson Scholastic Chess League 2021-22 season. Special shout out to senior Chris Mastrokostas, who took third place in individual points. Way to go, Crusaders! Team members who competed include: David Lanuti, Matt Safizadeh, Ed Li, Chris Mastrokostas, Joon Noh, Zion Barnes, Alex Liu, Daniel Christie, Bryan Gonzalez, William O'Connell, Ethan Martin, Yoosup Song, Iman Brahmi, Dakota Pascoe, Clarissa Pagoada We are so proud!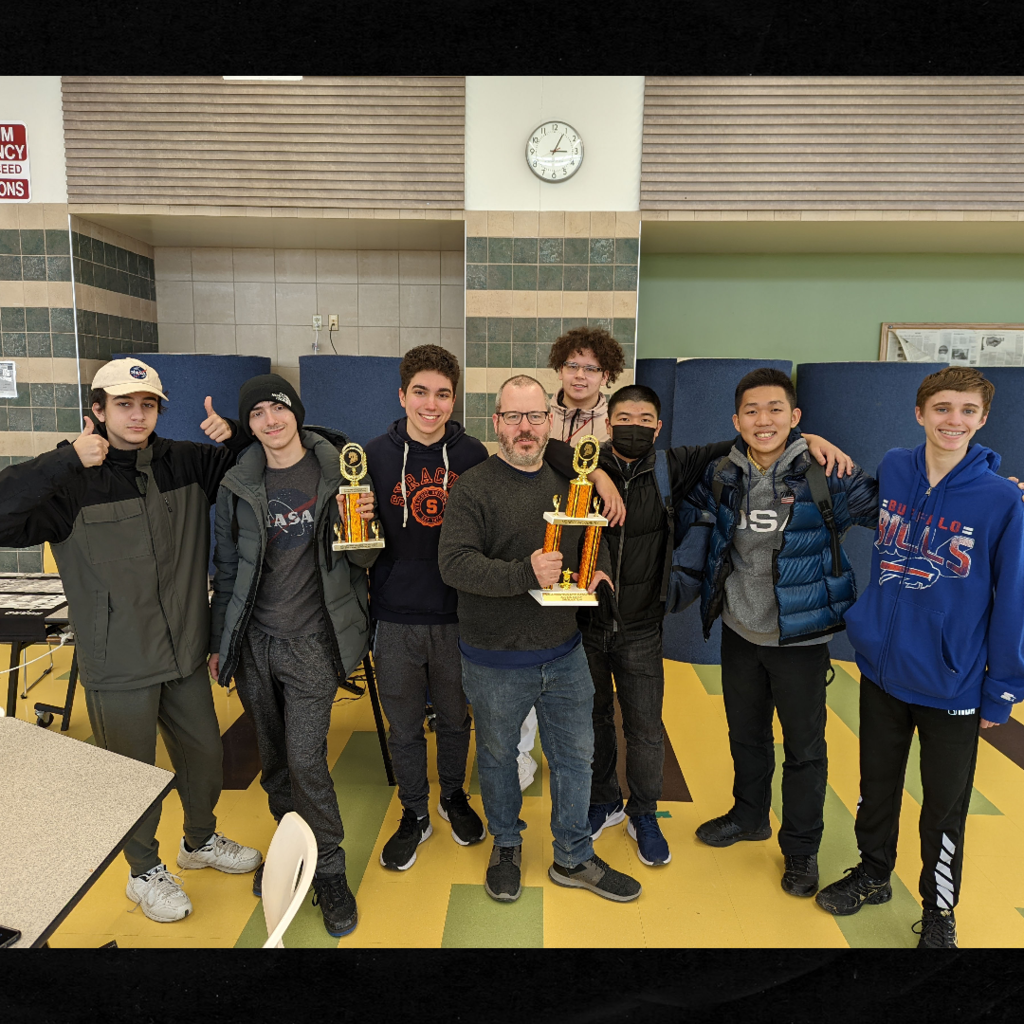 Due to the forecast for snow today, Monroe-Woodbury schools and offices will be closed on Wednesday, March 9, 2022. The Club Kid program and all after school activities are canceled. Out-of-district students will not be transported. The Board of Education meeting originally scheduled for this evening will be postponed until tomorrow, Thursday, March 10. The meeting will begin at 6 p.m. at Central Valley Elementary School. Stay safe and warm today, M-W!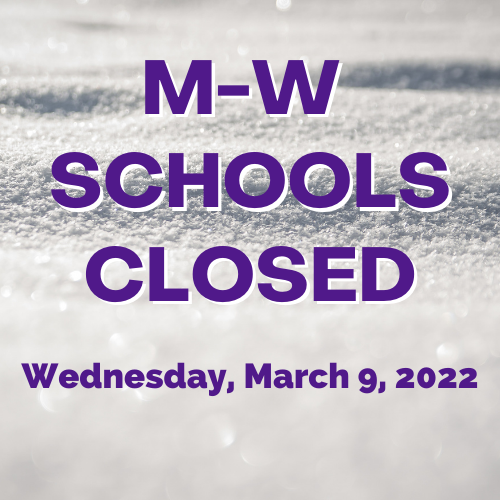 As her time in Monroe-Woodbury heads to the finish line, MWHS Senior Chloe Chambers keeps her energy focused on one main goal: being a professional race car driver. And, by all accounts, nothing will slow her down. Tonight, Monday, March 7, Chloe will be on America's Got Talent Extreme on NBC at 8/7c. Chloe filmed this segment in October at Porsche North America's headquarters in Atlanta with NBC (and Simon Cowell). Make sure and tune in! Chloe was selected to race in the third season of the W Series (
https://wseries.com/
), the female-only racing series that runs in support of the Formula One World Championship. Chloe has returned to school today after testing at Circuit de Barcelona-Catalunya in Spain last week with the race series. In May, she will suit up for her first race in the W Series at the Formula 1 Miami Grand Prix. This is a big step up in the racing ladder as Chloe competed in the US Formula4 series last season. The W Series runs a larger, heavier and faster Formula Regional race car. Good luck, Chloe! We can't wait to see where all your hard work and talent take you!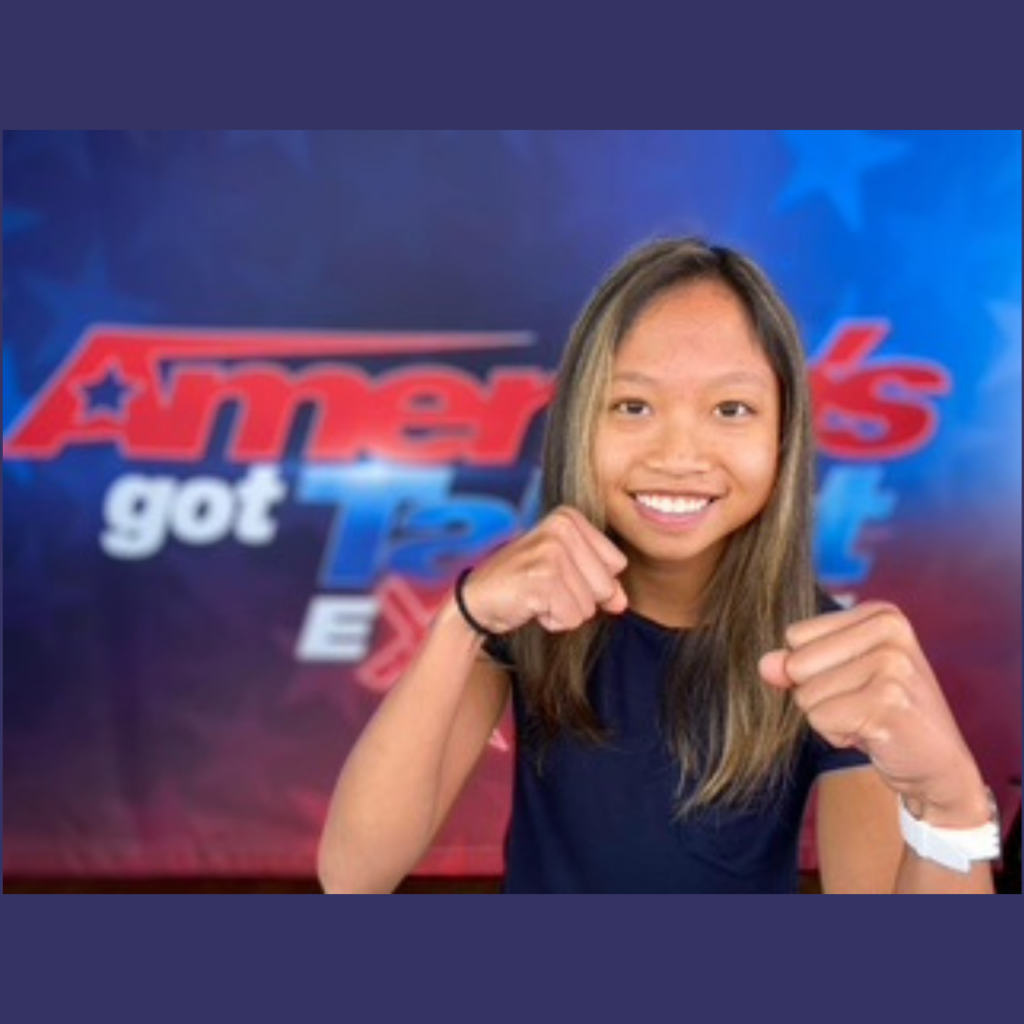 Let's go Crusaders! Good luck!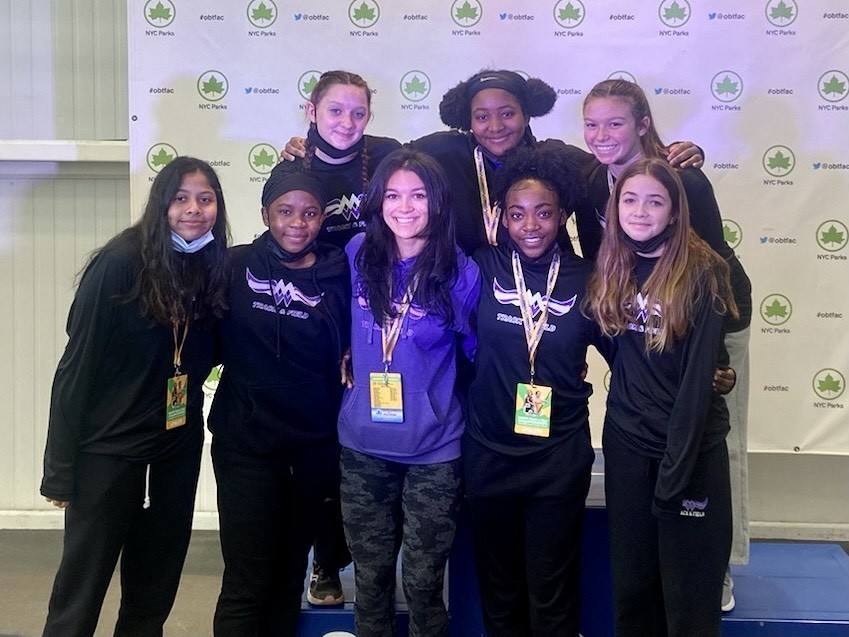 Crusaders are on the road to states. Good luck to Boys Swimming & Diving, Ice Hockey, Varsity Cheerleading, and Boys & Girls Indoor Track (photo to come). We're so proud of you, Crusaders. Let's goooo!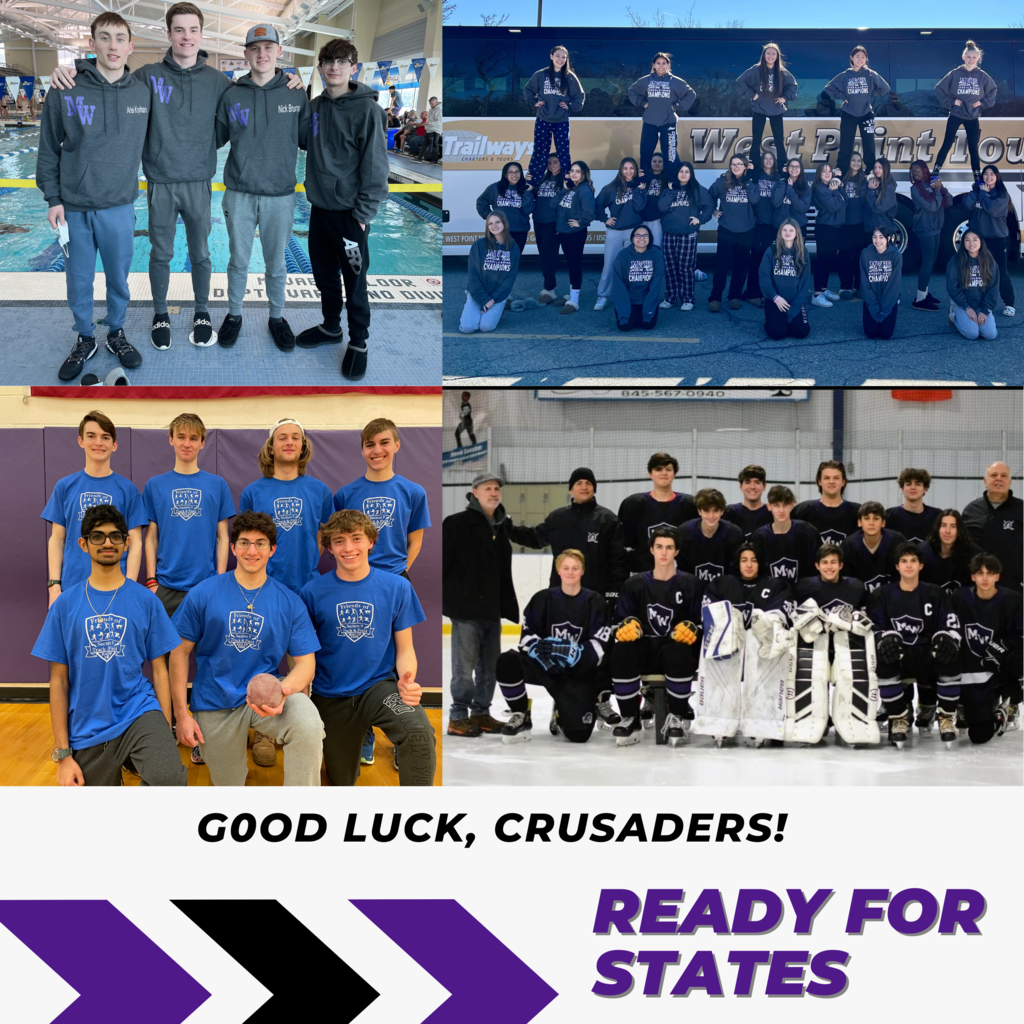 MWHS Future Business Leaders of America (FBLA) is hosting a Blood Drive on Friday, March 11 from 7:30 a.m. - 1:30 p.m. in the MWHS Wrestling Room. Anyone age 16 years or older may donate. Students can pick up permission slips at House Offices or Room 205A. Advance appointments are available online at bit.ly/3ID8JlL and walk-ins are welcome! Please consider donating!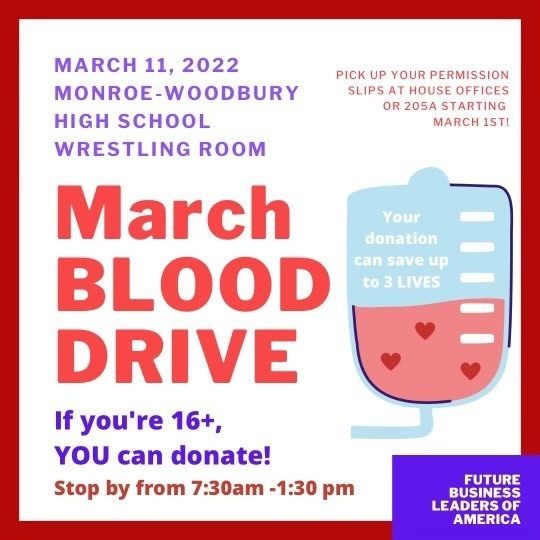 REMINDER: The MWHS National Honor Society holds tutoring for all students from 2:00 p.m. to 3:00 p.m. on Tuesdays and Thursdays in the HS library. Please arrive within the first 15 minutes in order to receive a tutor. No sign-ups are required.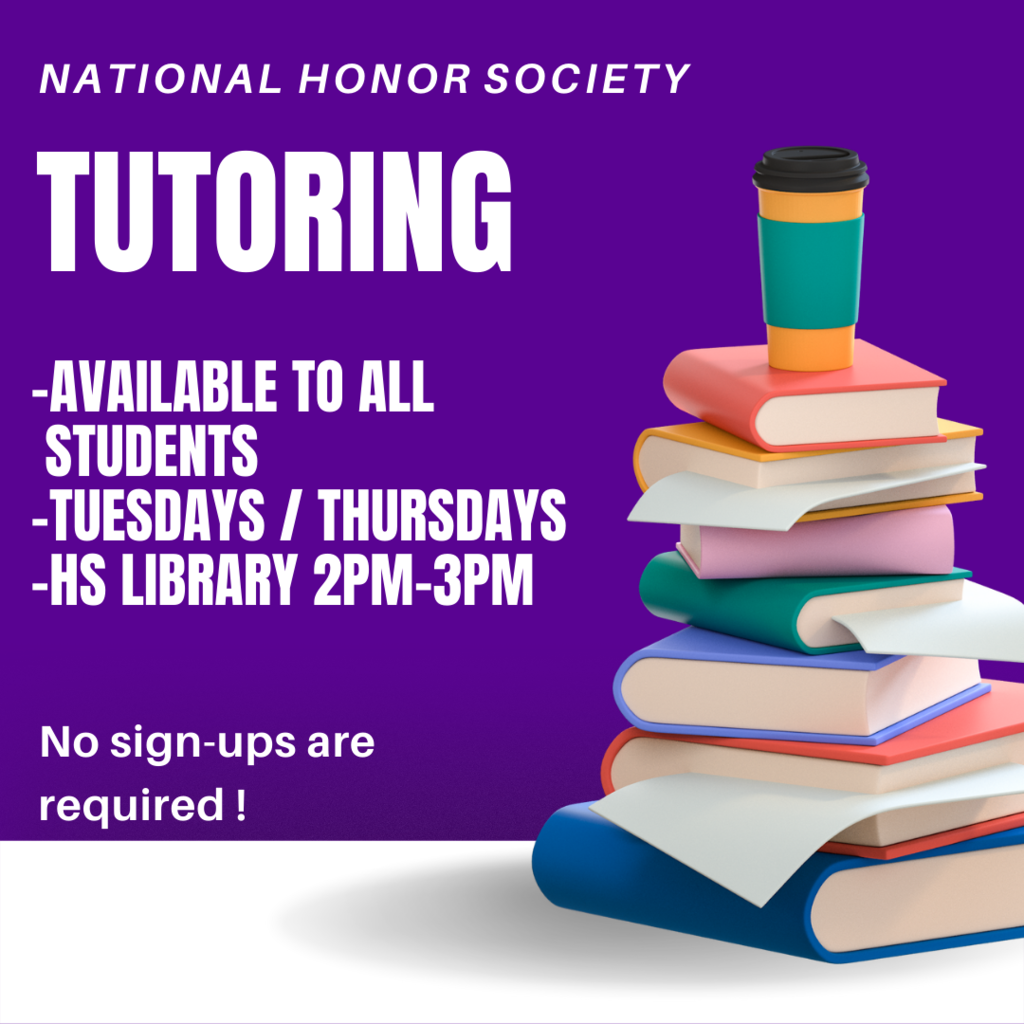 HIGH SCHOOL FRIDAY MOVIE NIGHT-MARCH 4. SRJSU presents "BLACK PANTHER"-for M-W STUDENTS ONLY! Doors open at 5:30pm; show starts at 6:00pm. Admission is FREE. Refreshments will be sold at intermission. An MWHS Student ID required. Parents may accompany a student with MWHS ID.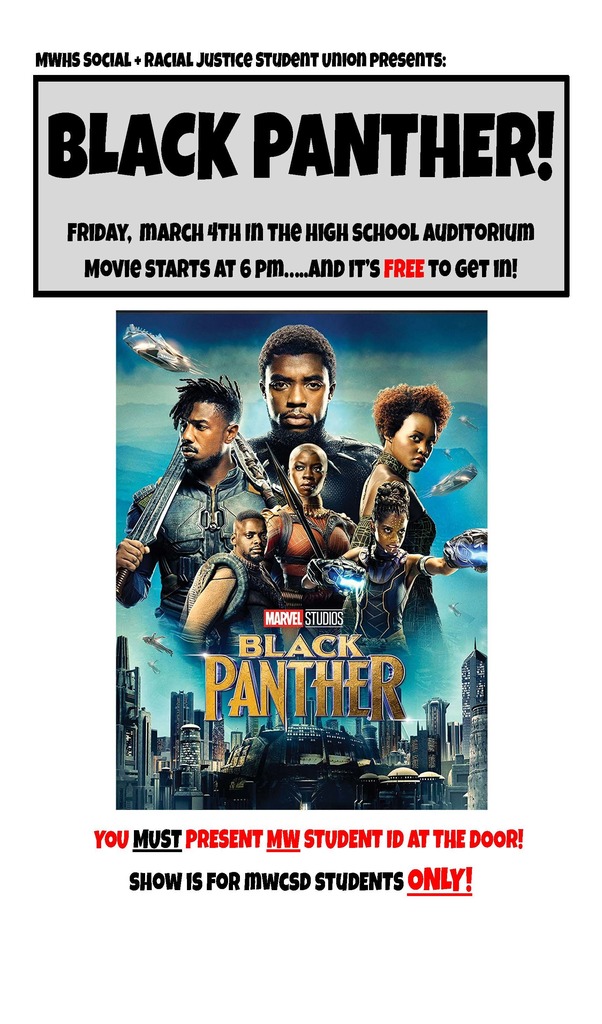 Little Miracles is an on-site part-time preschool at MWHS, part of the Childhood Education curriculum. Students plan lessons, prepare materials and serve as teachers as part of their grade. For registration and schedule information, visit the Little Miracles page on the website.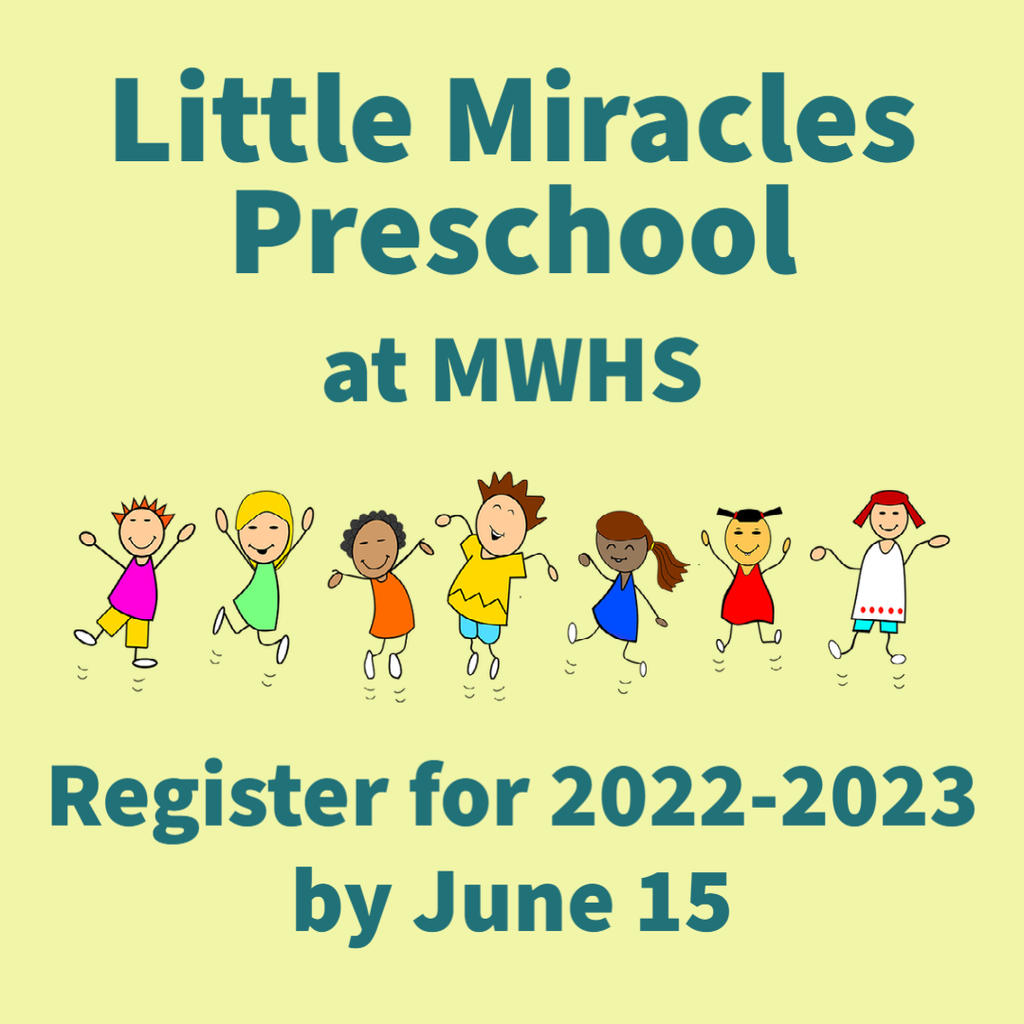 Congratulations to the Boys Junior Varsity Basketball team on their undefeated 19-0 season, a first in M-W basketball history! Amazing! The future looks bright for this record setting team! AND - on Saturday, February 26, M-W Boys Varsity Basketball will face Pine Bush in the first sectional playoff game held at M-W in more than a decade. All masked spectators are welcome. Let's go Crusaders!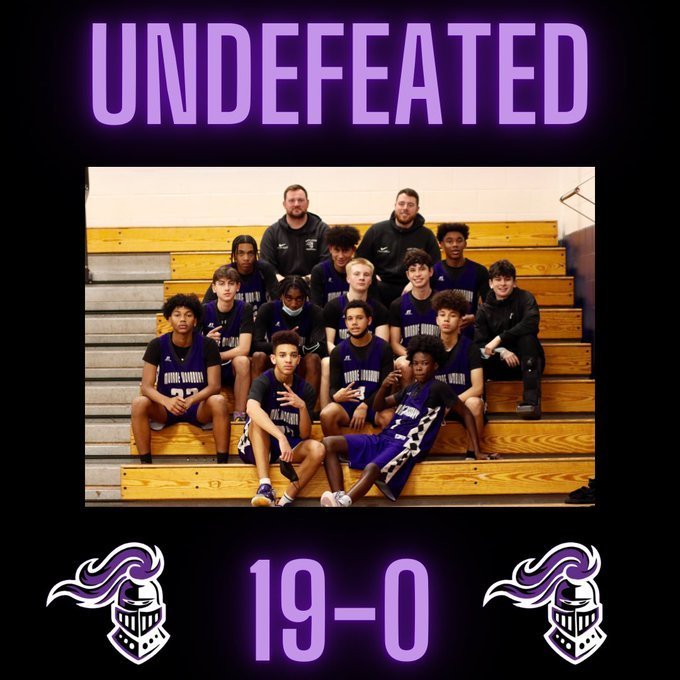 Congrats to Varsity Cheerleading and Boys Swimming and Diving, otherwise known as Section IX Champions! And kudos to Boys and Girls Indoor Track - both won the OCIAA Division 1 Championships (no sectional championships this year). Way to go, Crusaders!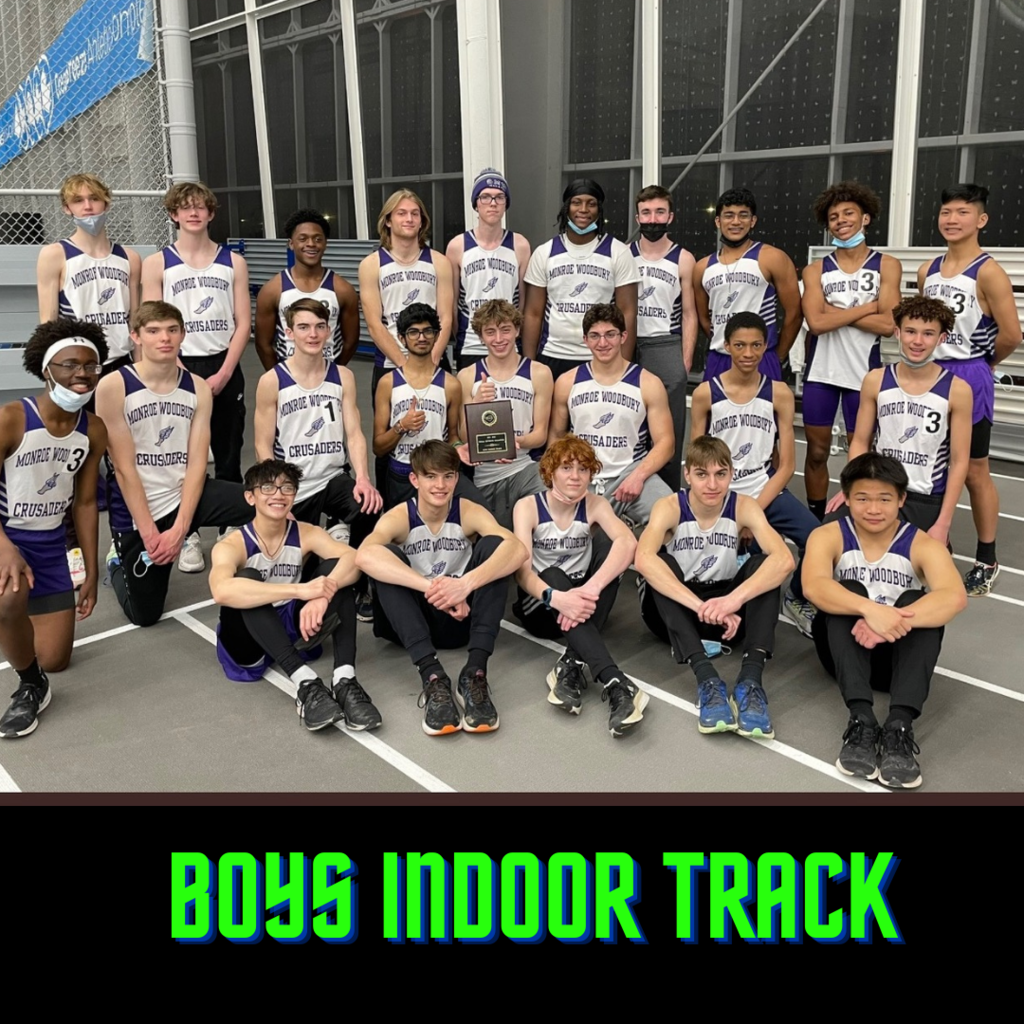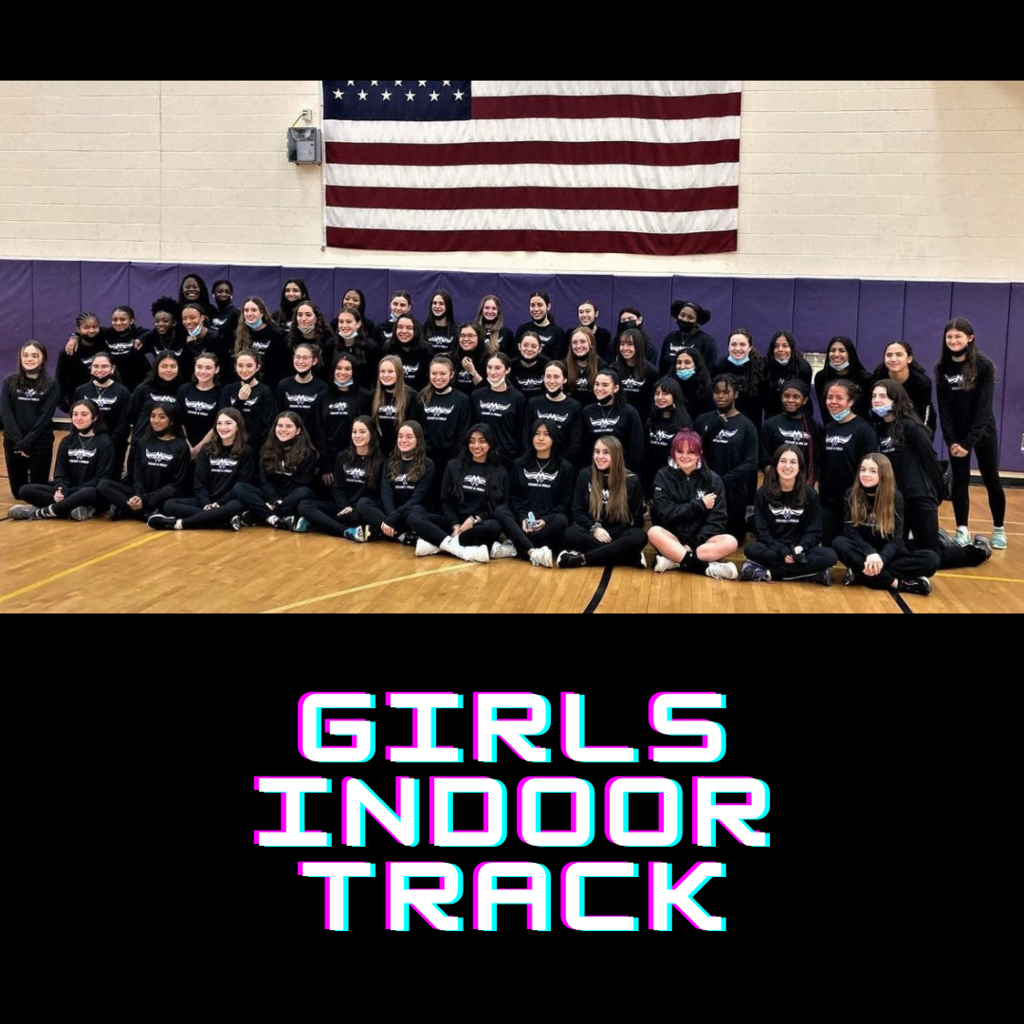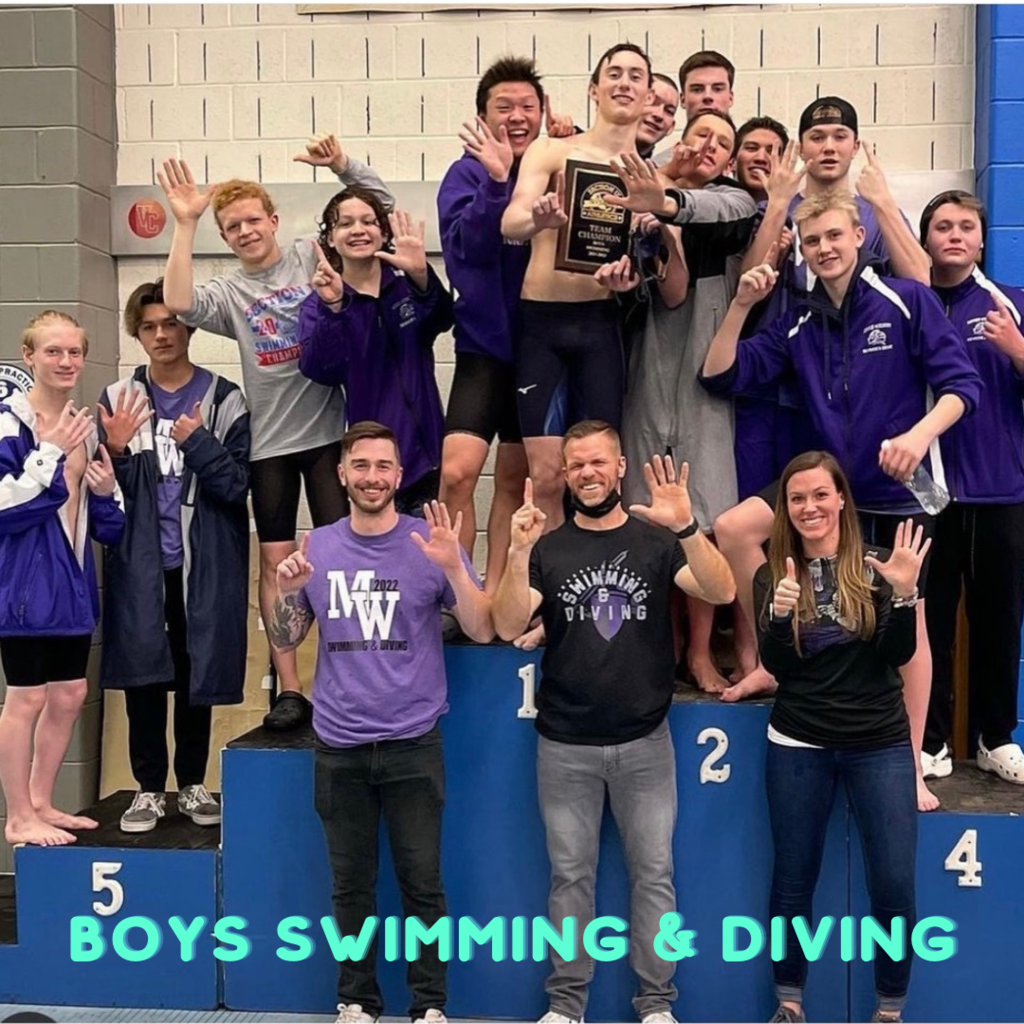 We're so EGG-cited for the sunshine, warmth and Springtime to come! The MWHS Class of 2022 "bunnies" will once again be offering "Egg My Yard" as a special celebration for family members and friends. Email questions to
[email protected]
. Order deadline is April 3. 💜🐣🐰🍬🌞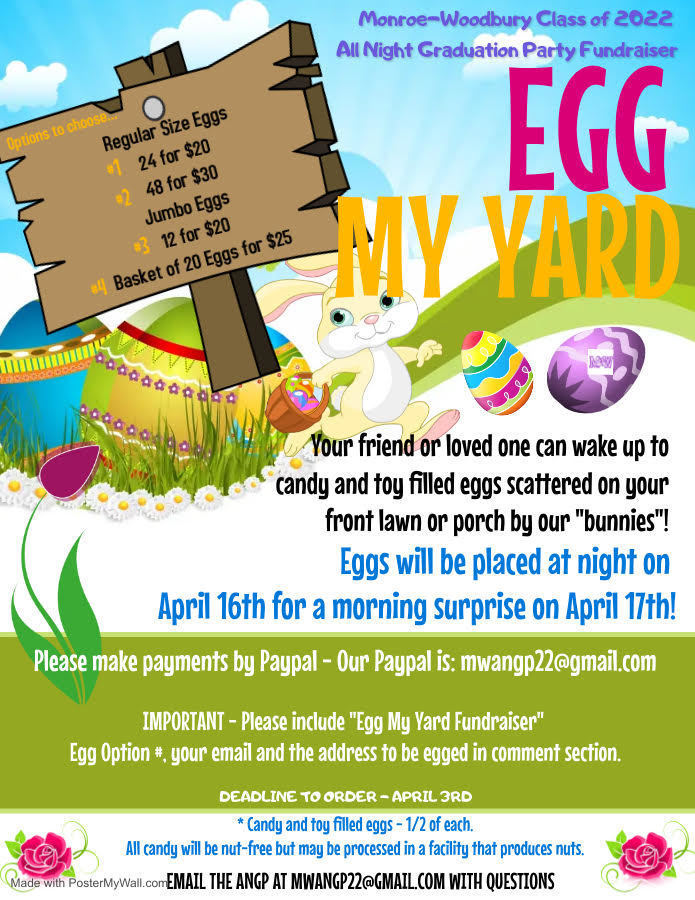 REMINDER: Schools will be closed from February 21-25 for Presidents' Week. Have a great break, Crusaders! We can't wait to welcome you back on Monday, February 28. Note: District offices will be closed on Monday, February 21 and Tuesday, February 22.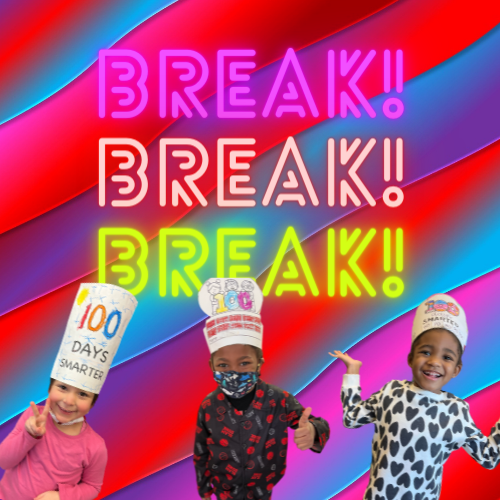 MWHS senior, Sydney Waldner, has been chosen to receive the 2022 NYS PTA Susanne Smoller Commitment to Advocacy Youth Award! The purpose of this award is to encourage seniors to pursue post-secondary education or training and to continue their active engagement in advocacy in the areas of HIV/AIDS, the LGBTQ+ community, mental health, social justice or substance use. Susanne Smoller was a member of the Executive Board of NYS PTA and this award is named for her advocacy in these areas. Congrats Sydney!👏