Here is how Paige defines summer fun ( we agree)! Happy birthday, Paige! 🥳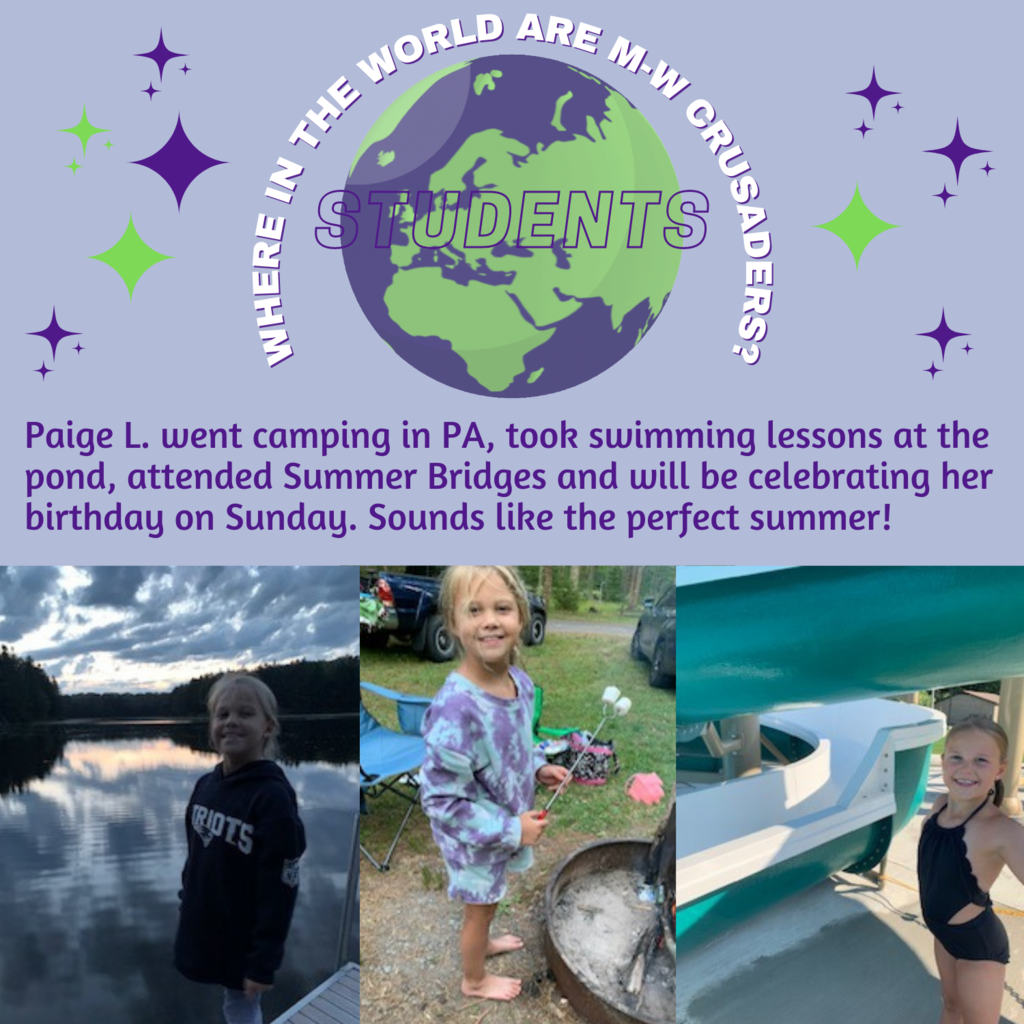 Soaring above it all! Check out this daring Crusader and his summer adventures! Must be quite a view. 🌞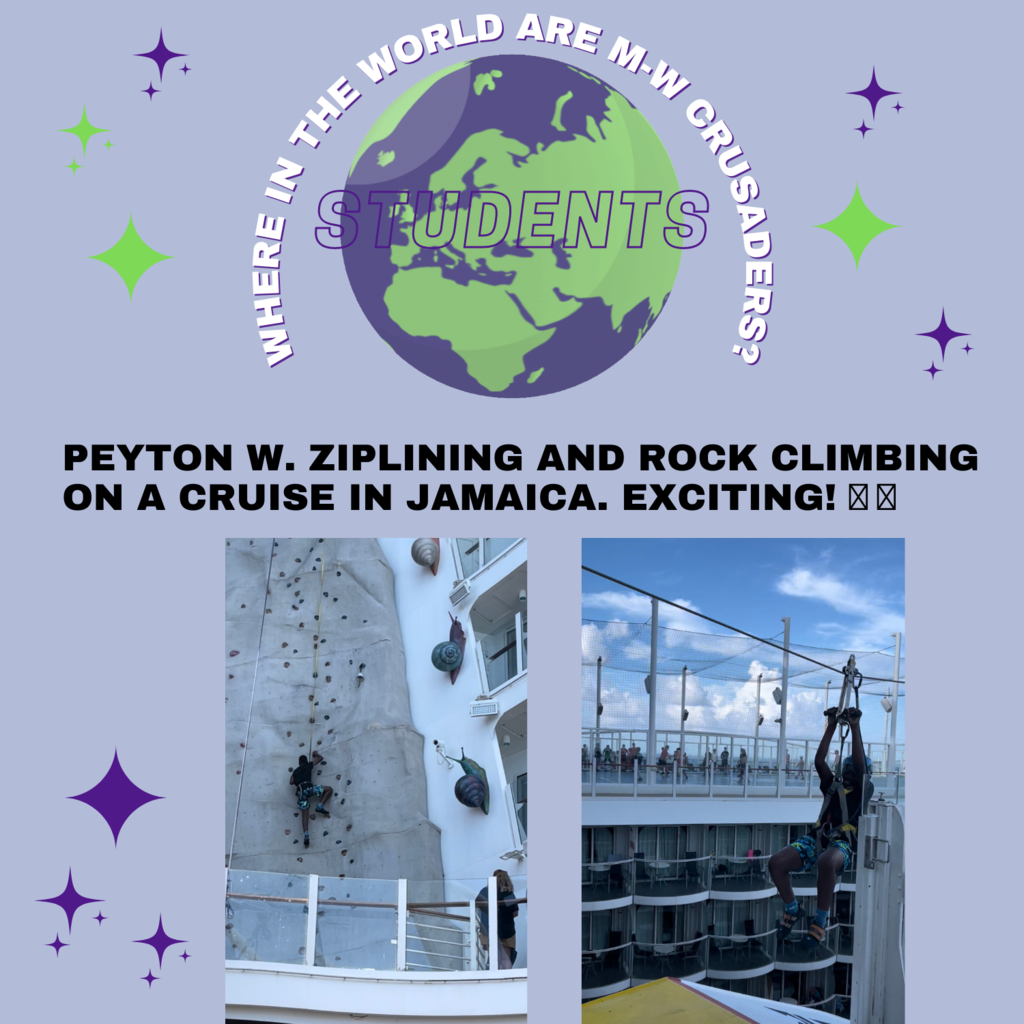 We are having the BEST time seeing where all our Crusaders are at this summer! Keep 'em coming! Email
[email protected]
😎🗽⛺️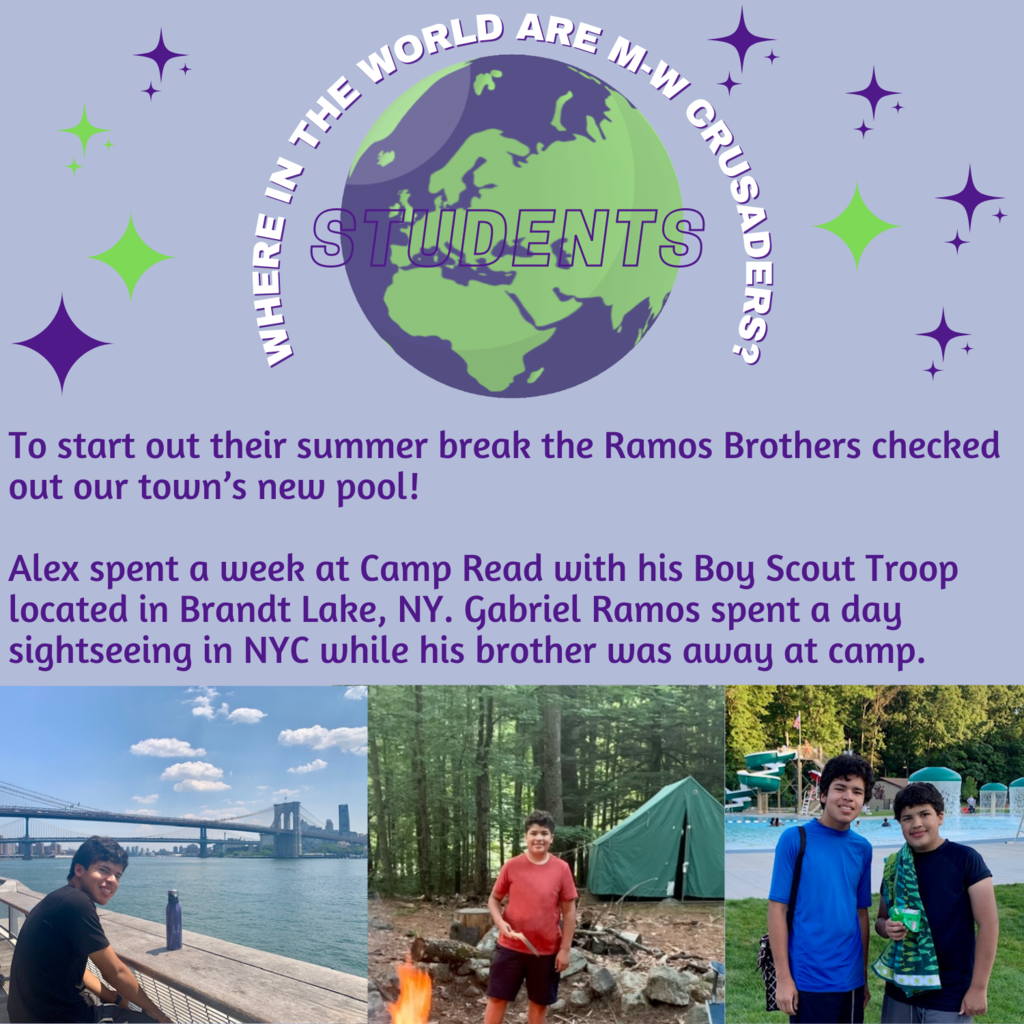 Pine Tree Summer Bridges update - Mrs. Perez's students reached new heights with this STEM project! The challenge: build the tallest tower using only index cards. Teams had 10 minutes to design and construct their towers. Look closely because there's serious engineering here!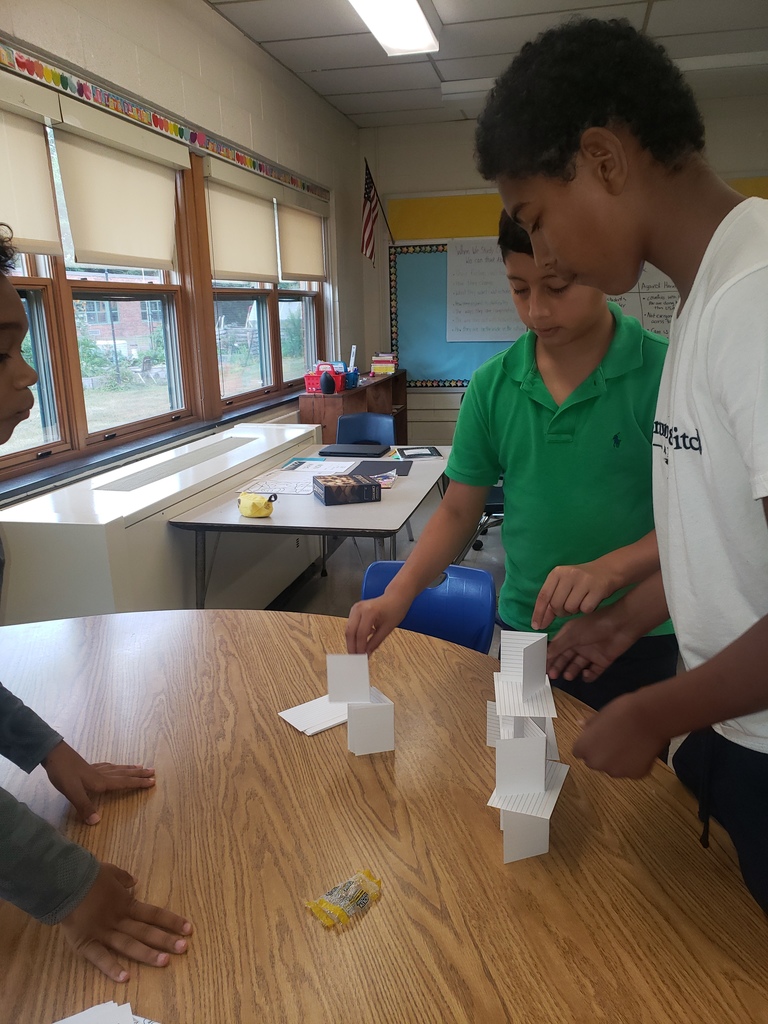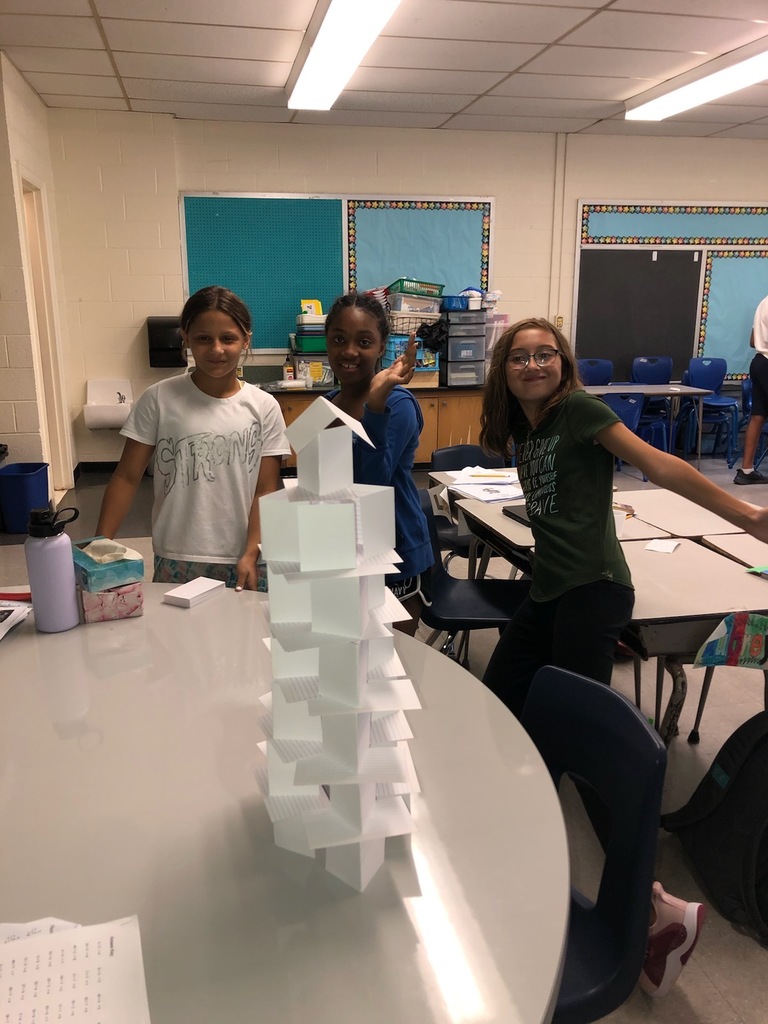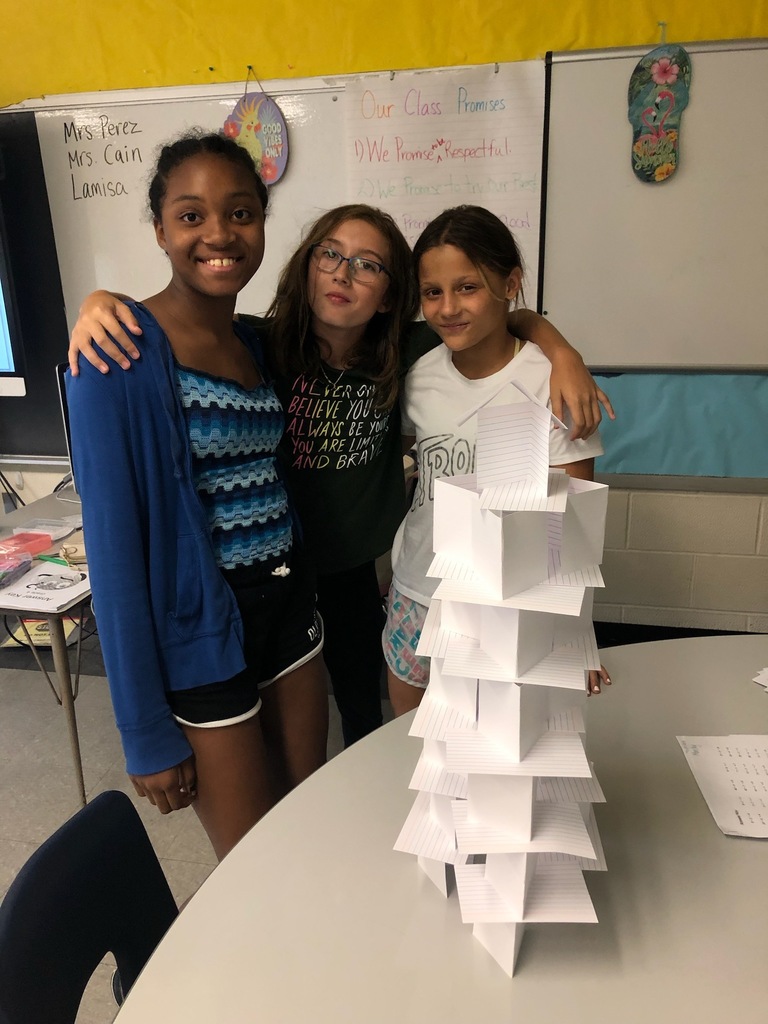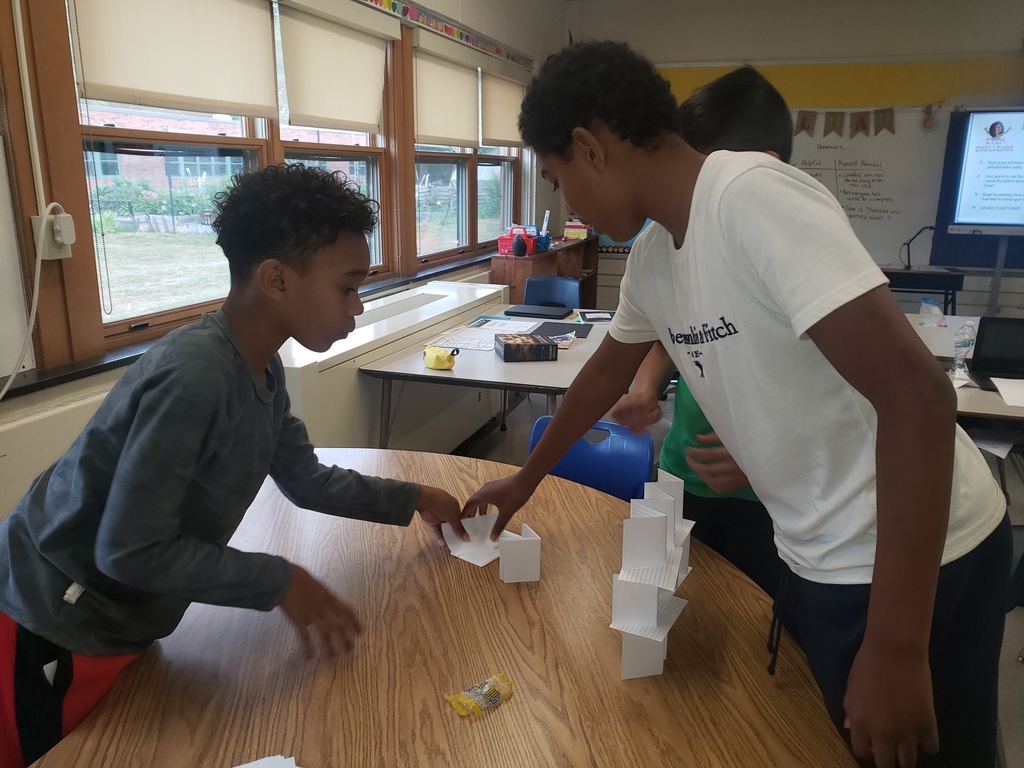 There's nothing quite as spectacular as a beach day! 🏖 Have fun, Crusaders! Email your photos to
[email protected]
. August is coming fast. 🌞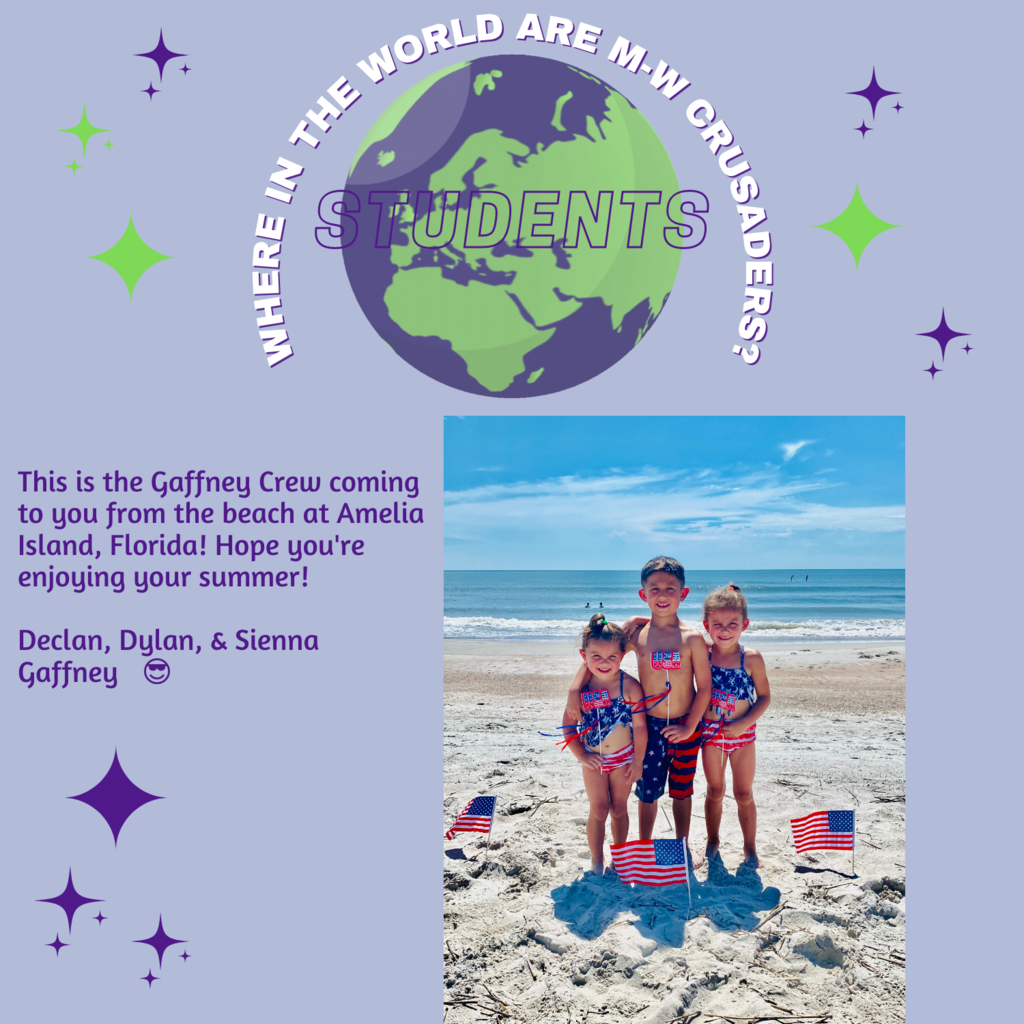 Let's go surfing! 🏄🏽‍♂️ Check out this adventurous Crusader surfing in Waikiki. Now THAT'S an awesome summer adventure. Cowabunga! 😎🥥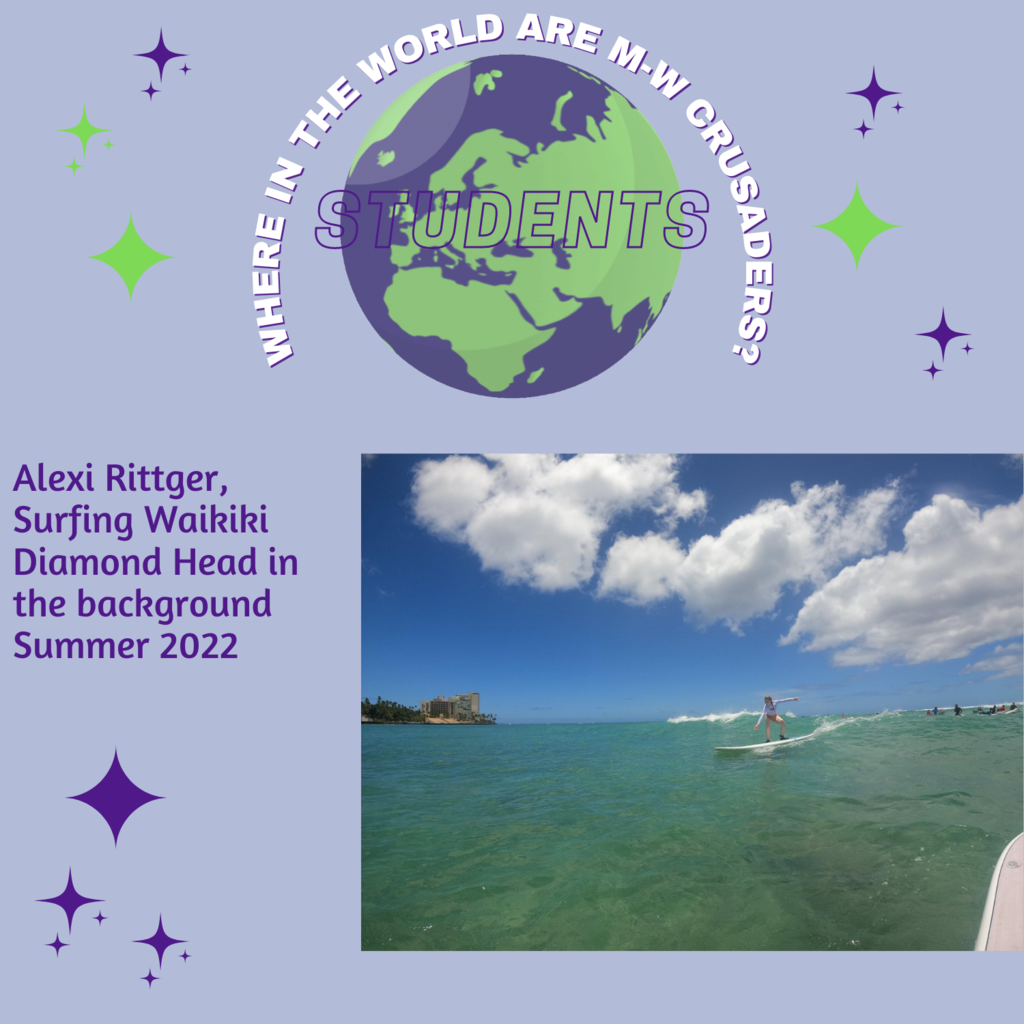 Several Crusader families took a road trip to Ohio recently to compete in a travel baseball tournament (semi-finalists! woohoo!). M-W families enjoyed amusement parks, the Rock and Roll Hall of Fame and more. Keep those summer fun stories coming to
[email protected]
!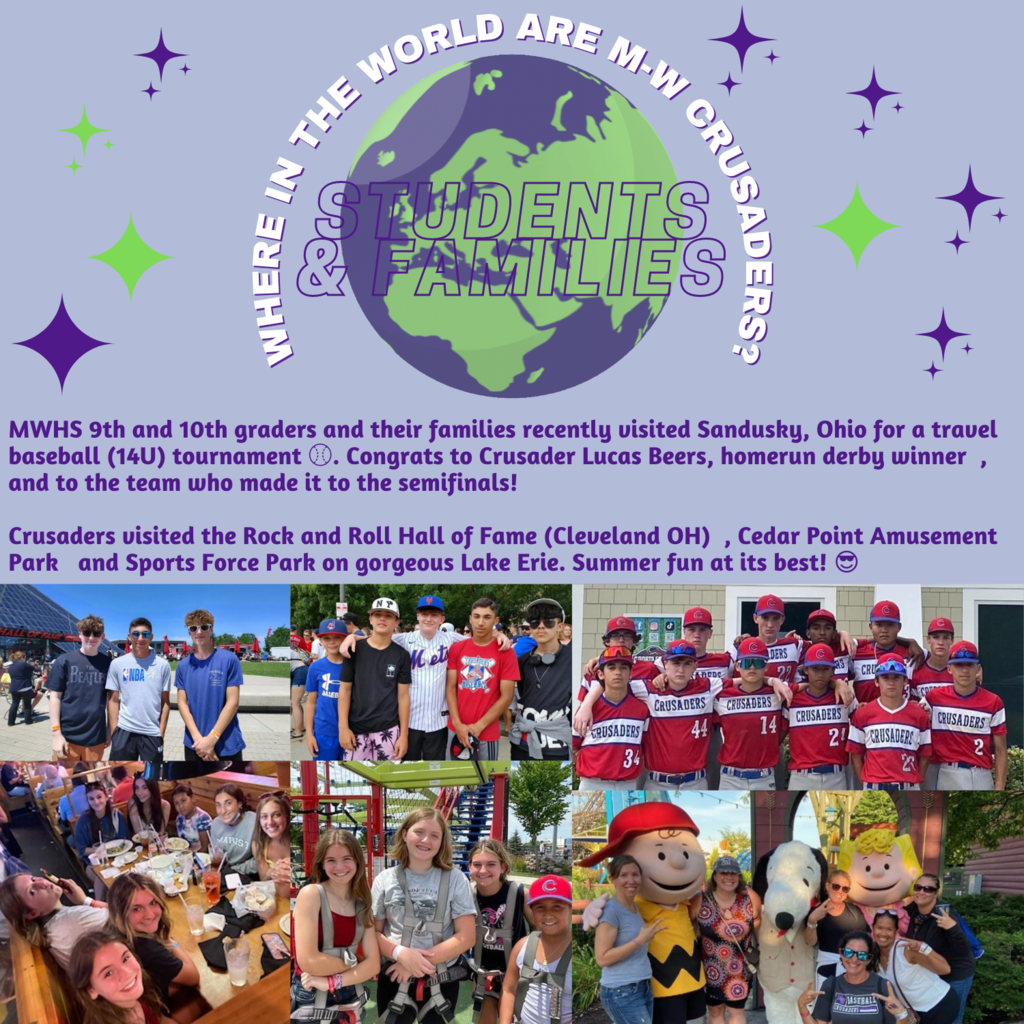 Happy summer, Crusaders! 😎 July is flying by as we work behind the scenes getting ready for the new school year. Enjoy messages from our awesome alums and students as they share their summer adventures. 🚙🚞✈️🛳 Share your own story with
[email protected]
mw.k12.ny.us! 💜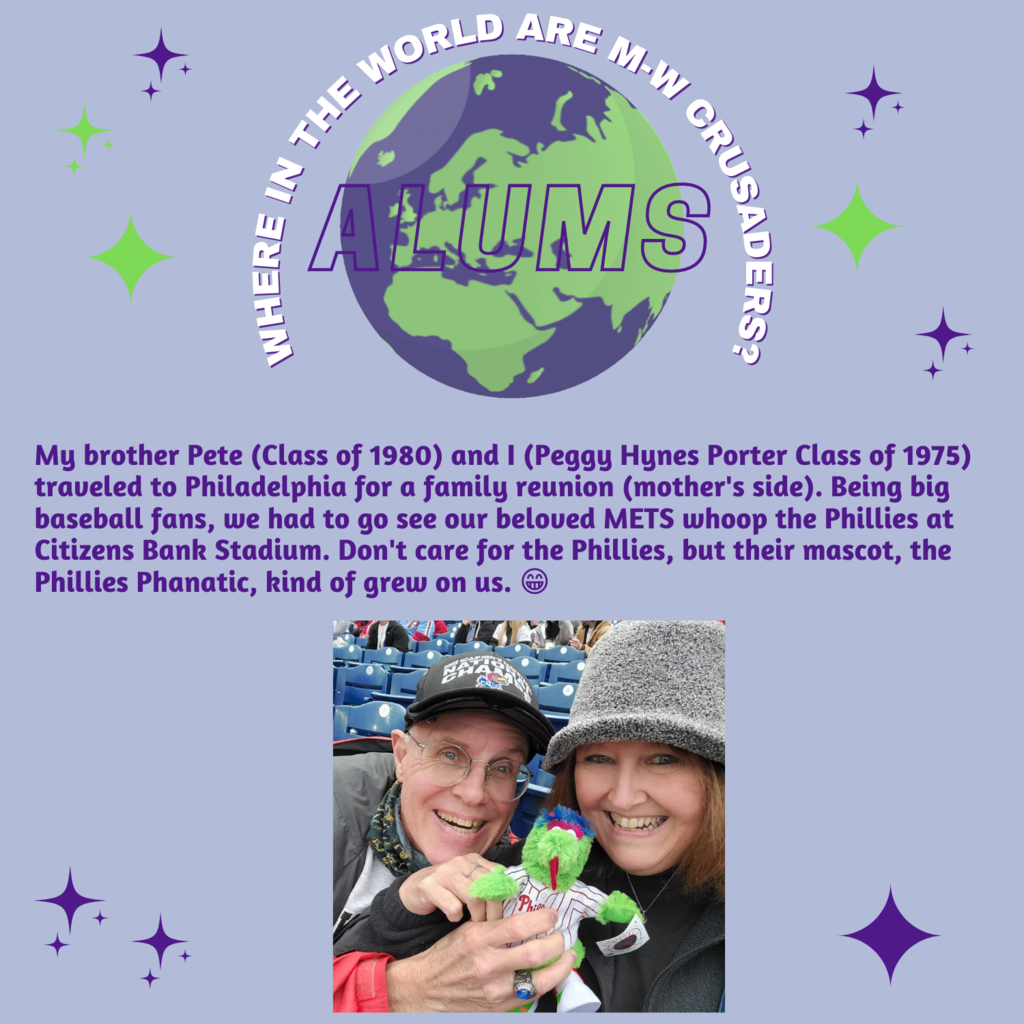 Congrats to M-W Little League 13U, otherwise known as STATE CHAMPS! 🎉⭐️ The team received a big send-off as they prepare to compete in the U.S. Region Tournament for a chance to qualify for the 2022 Intermediate Baseball World Series in CA. Best of luck! ⚾️💪🔥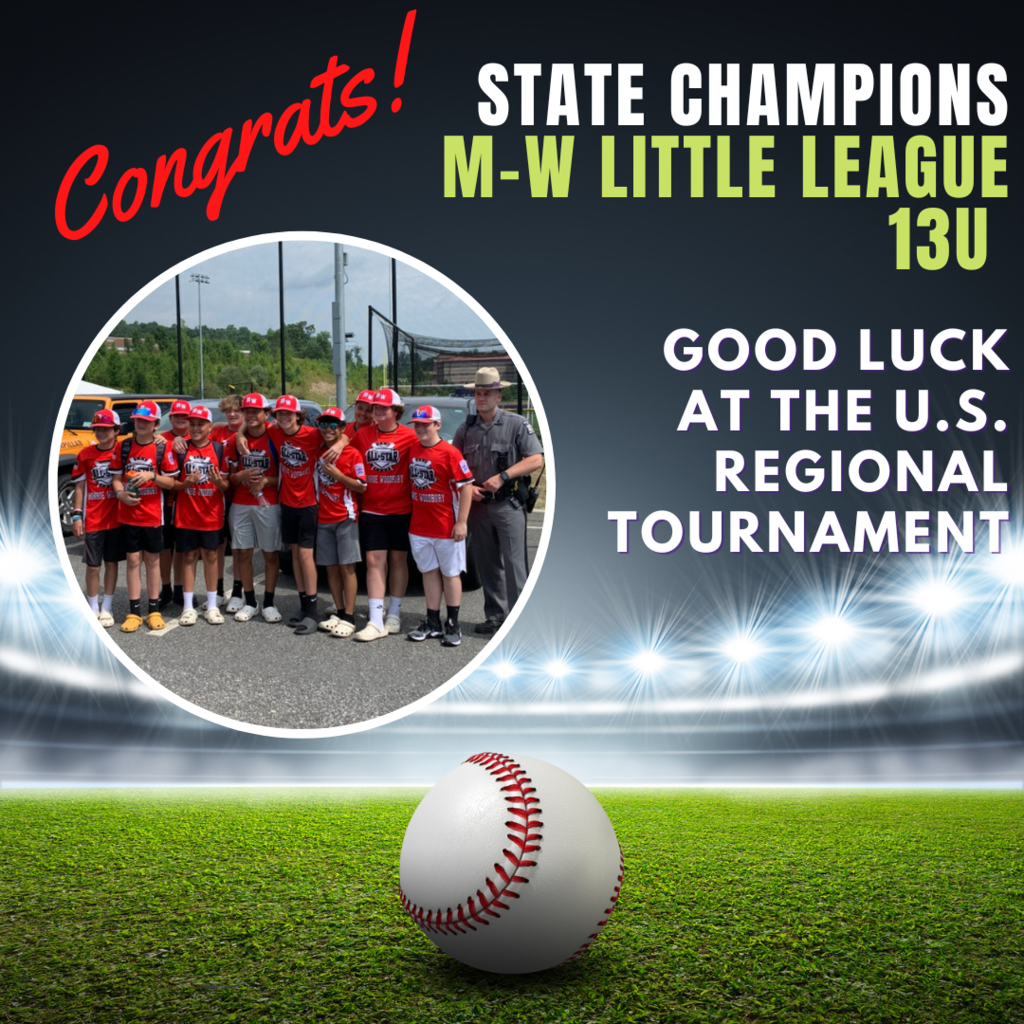 Congratulations to MWHS student Mia Sisilli for placing 5th in the New Balance Nationals in the One Mile Race Walk Championship held at the University of Pennsylvania on June 18th, 2022. Her time was 7:57.51. This marks the second time Mia has placed in the New Balance Nationals, giving her All-American status in the walk event. She placed 5th in the Indoor New Balance Nationals as well in the One-Mile Championship Race Walk back in March of this past year. Way to go, Mia!

THANK YOU. 2 little words that mean so much. It definitely takes a village to pull off a graduation ceremony. The M-W team was amazing! Please know how grateful we are for your tireless efforts, attention to detail and long hours, all with smiles on your faces. You are the best!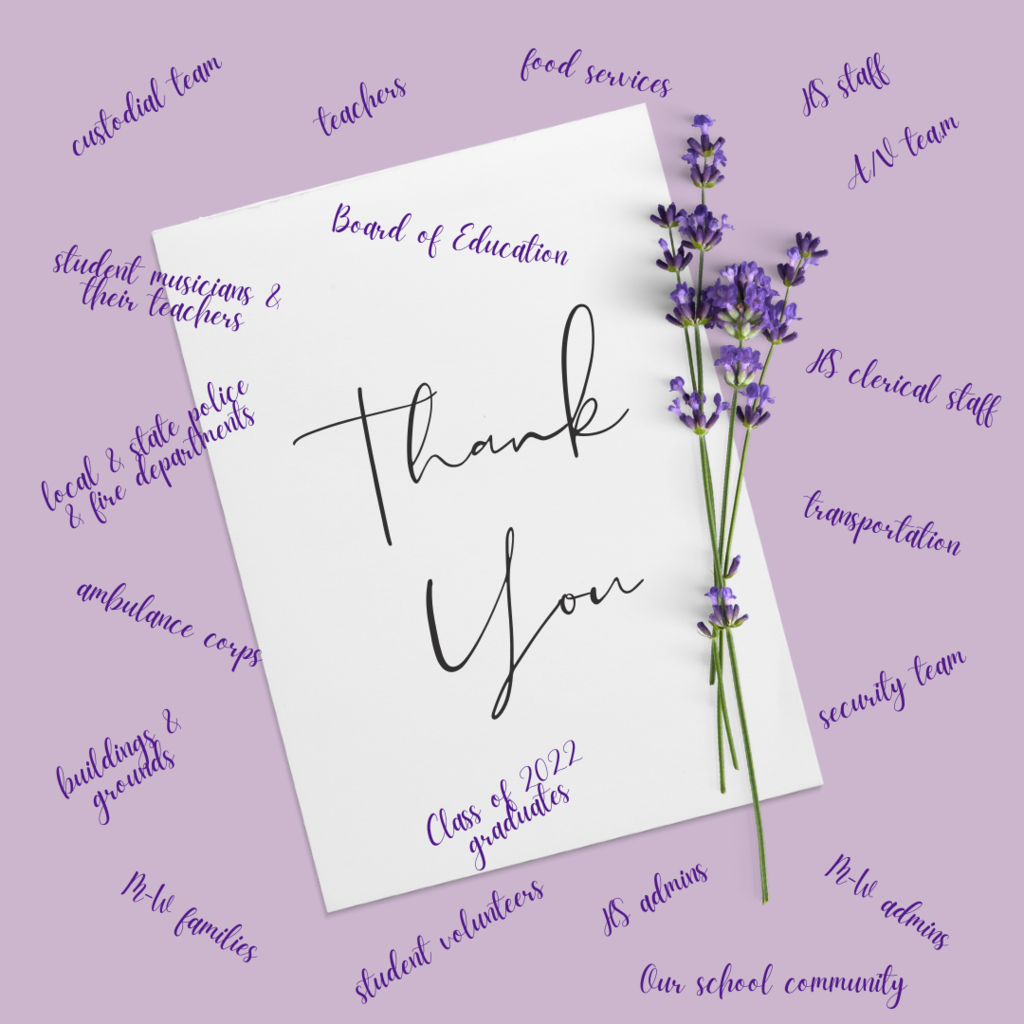 Kids Changing the World (KCW) 🌏 was formed to help students learn the value of giving back to their community. The group held its 2nd annual animal shelter drive and delivered items to support the shelter's mission of caring for animals. 🐶🐱 In addition, KCW has been preparing to sponsor a "Make a Wish Kid" for several years. Just last week, representatives delivered gifts to help brighten the day of a local young person! 😘 Way to go, KCW!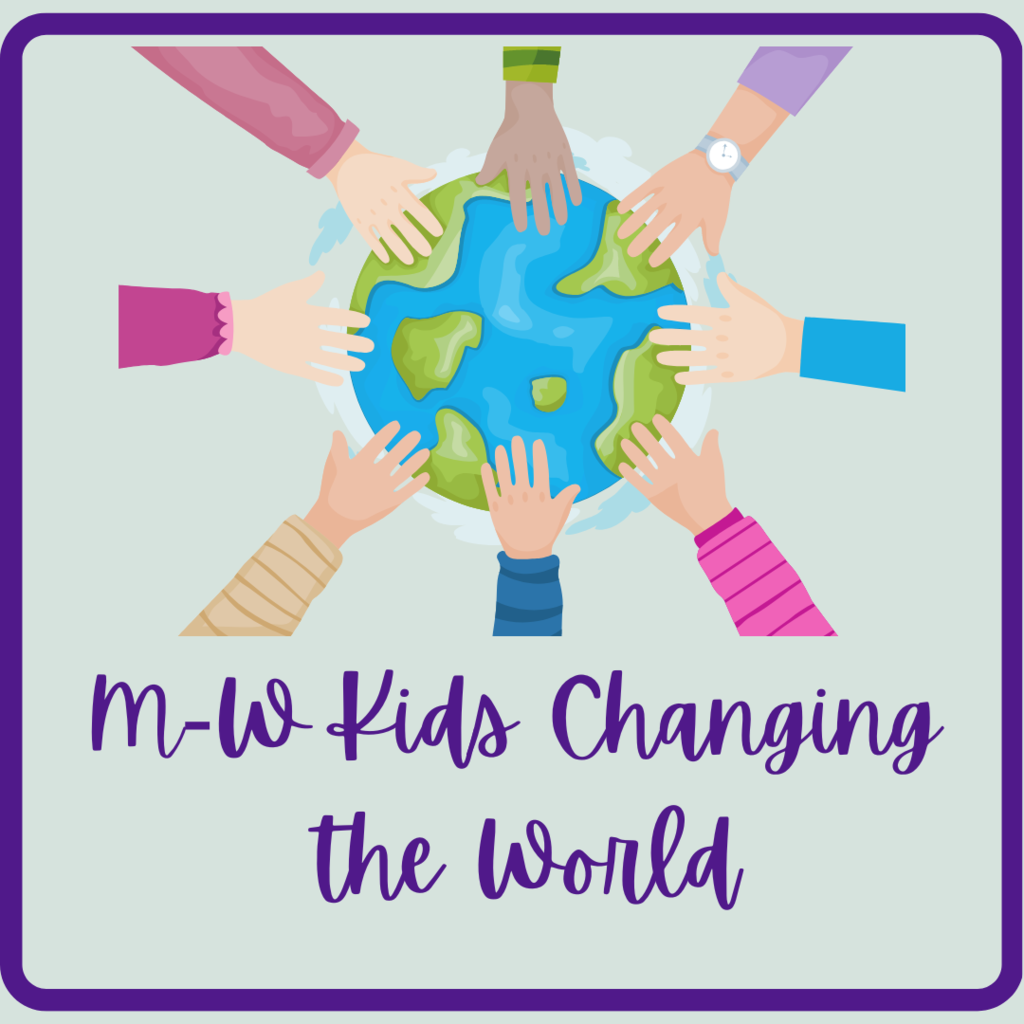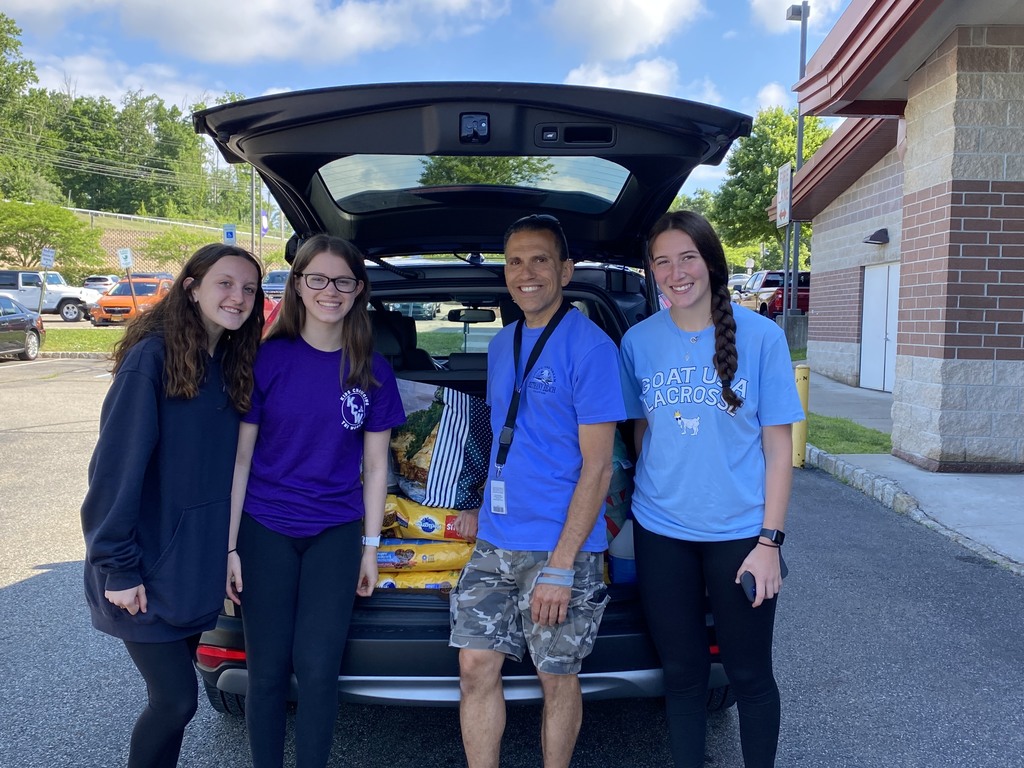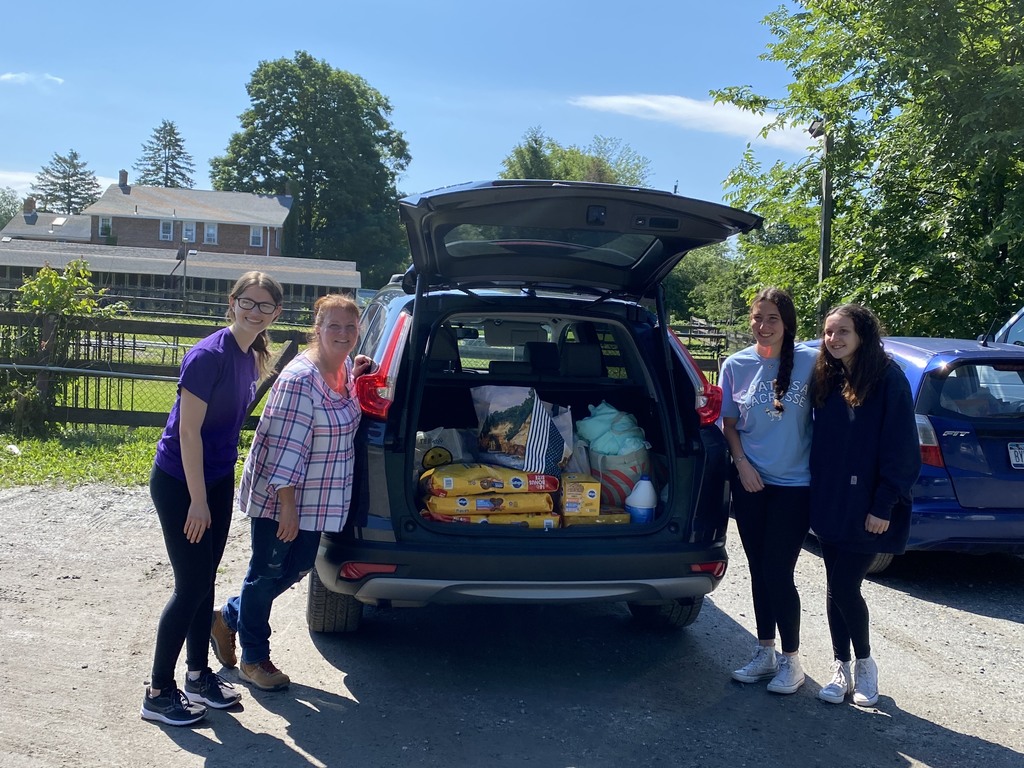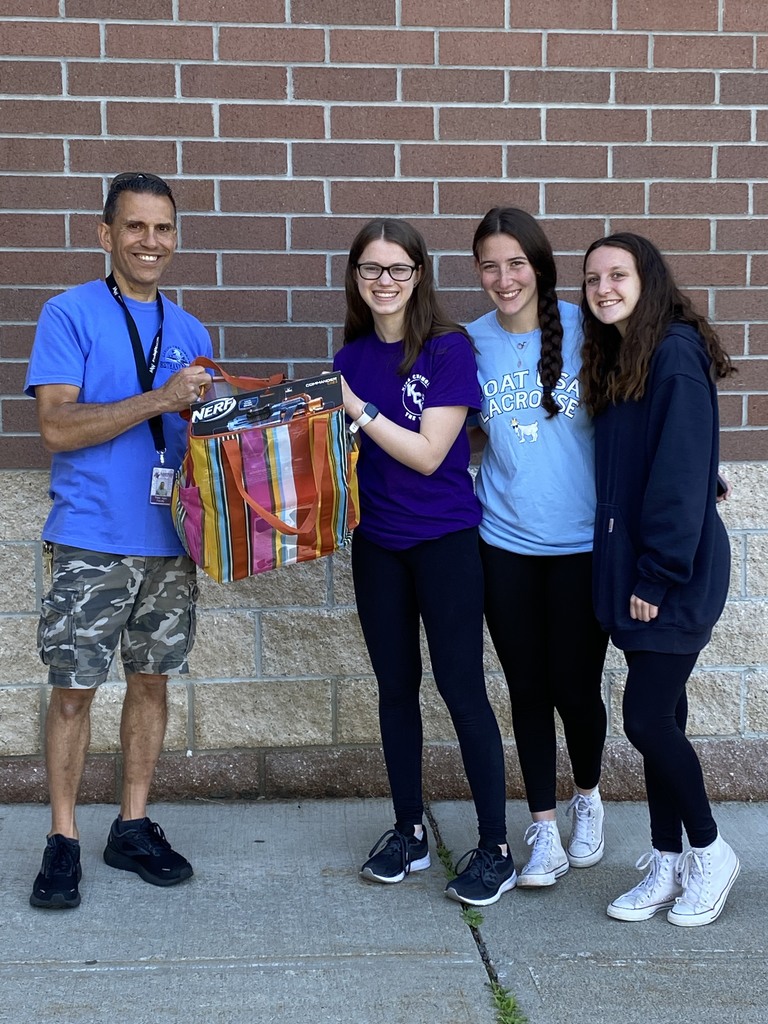 More messages 🥰 for the Class of 2022 from our fabulous alums. Crusaders today...tomorrow...always! 💜🎉🎓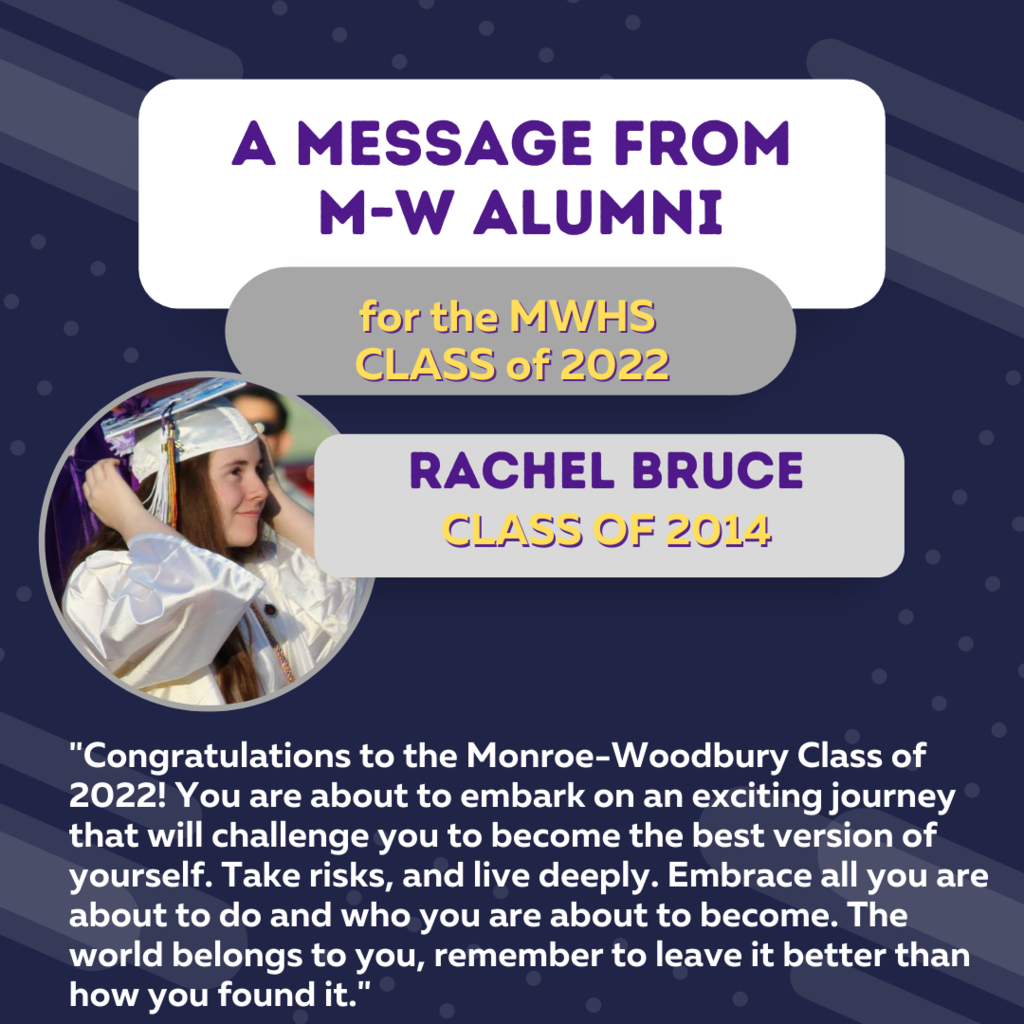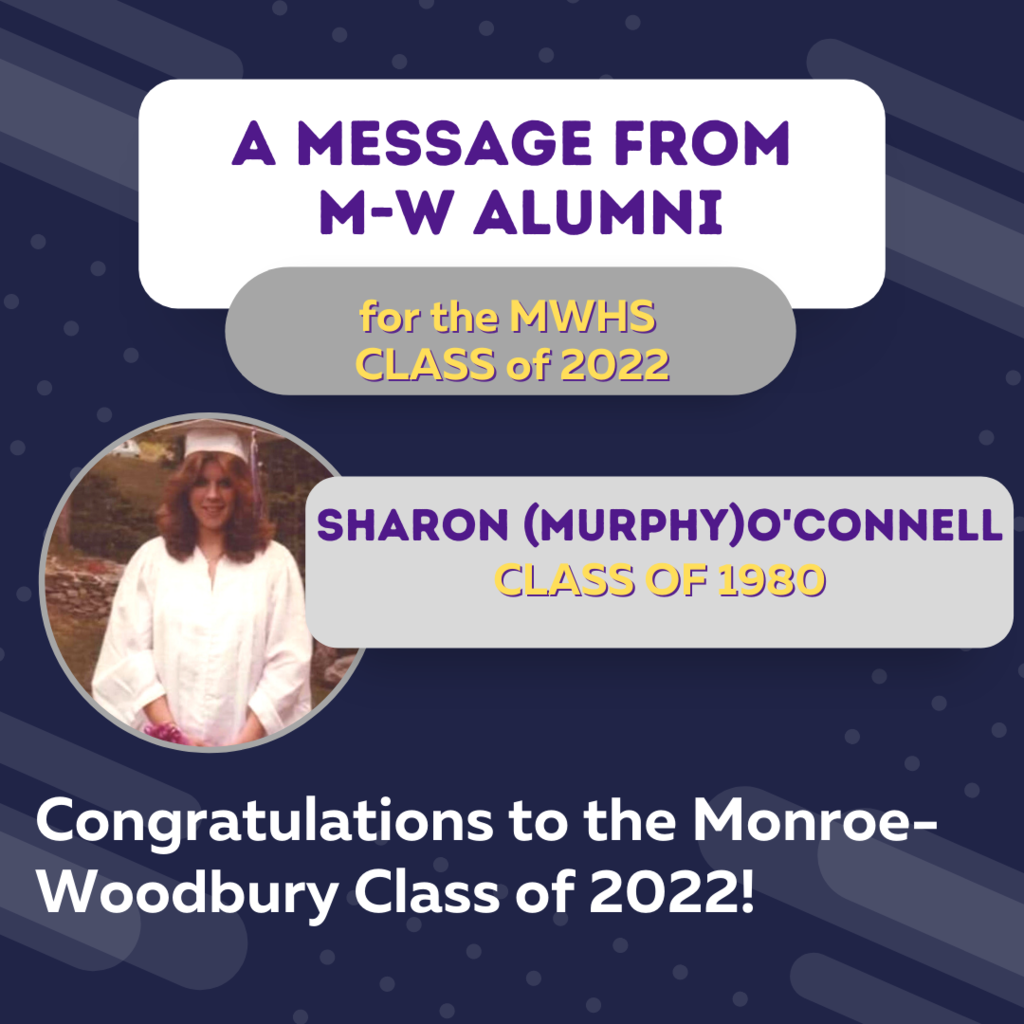 Special wishes for the graduating Class of 2022 from our wonderful alums. Shout out to Peggy Hynes 🌟 and the Class of 1975 🌟 who stay connected and continue to support and guide our students. 💪 Once a Crusader, Always a Crusader! 💜 #mwfam #mwlegacy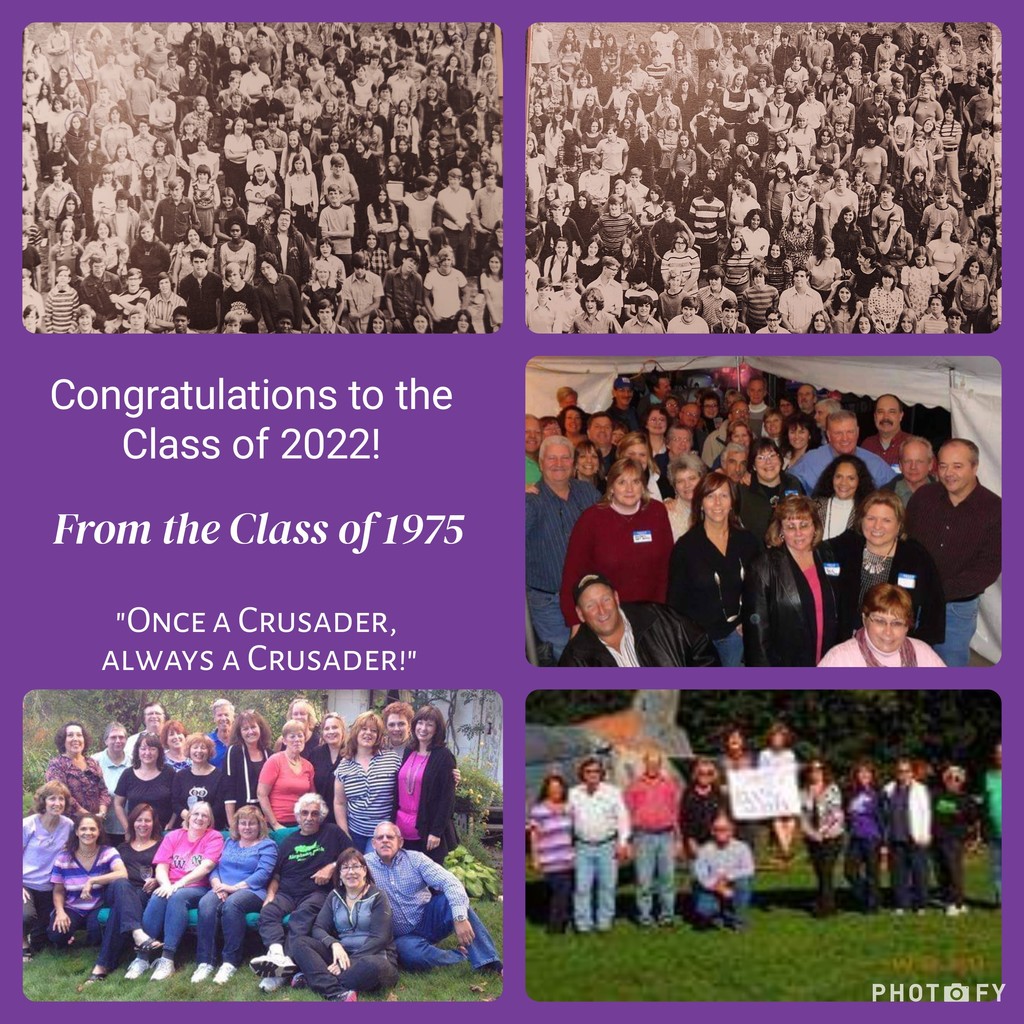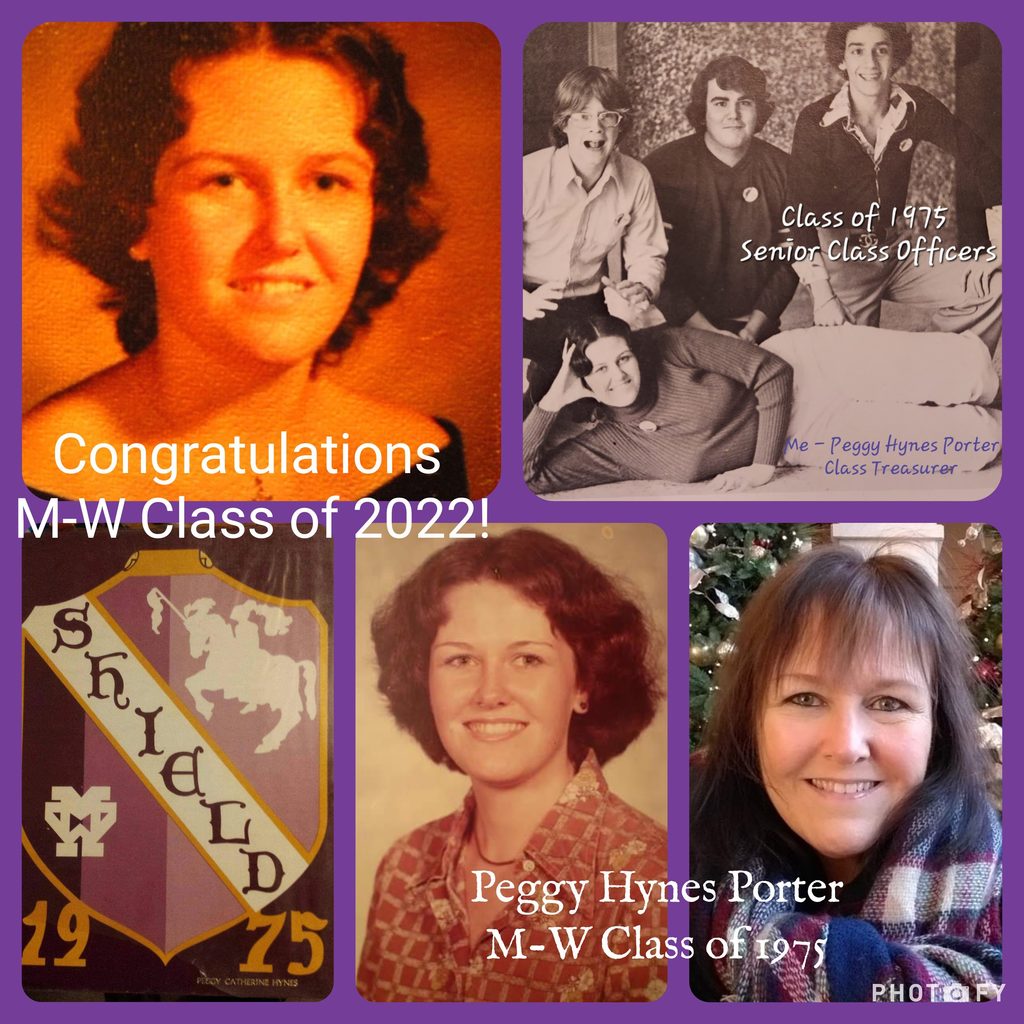 Our alums celebrate the Class of 2022! They're the best! 🎉🎓🙏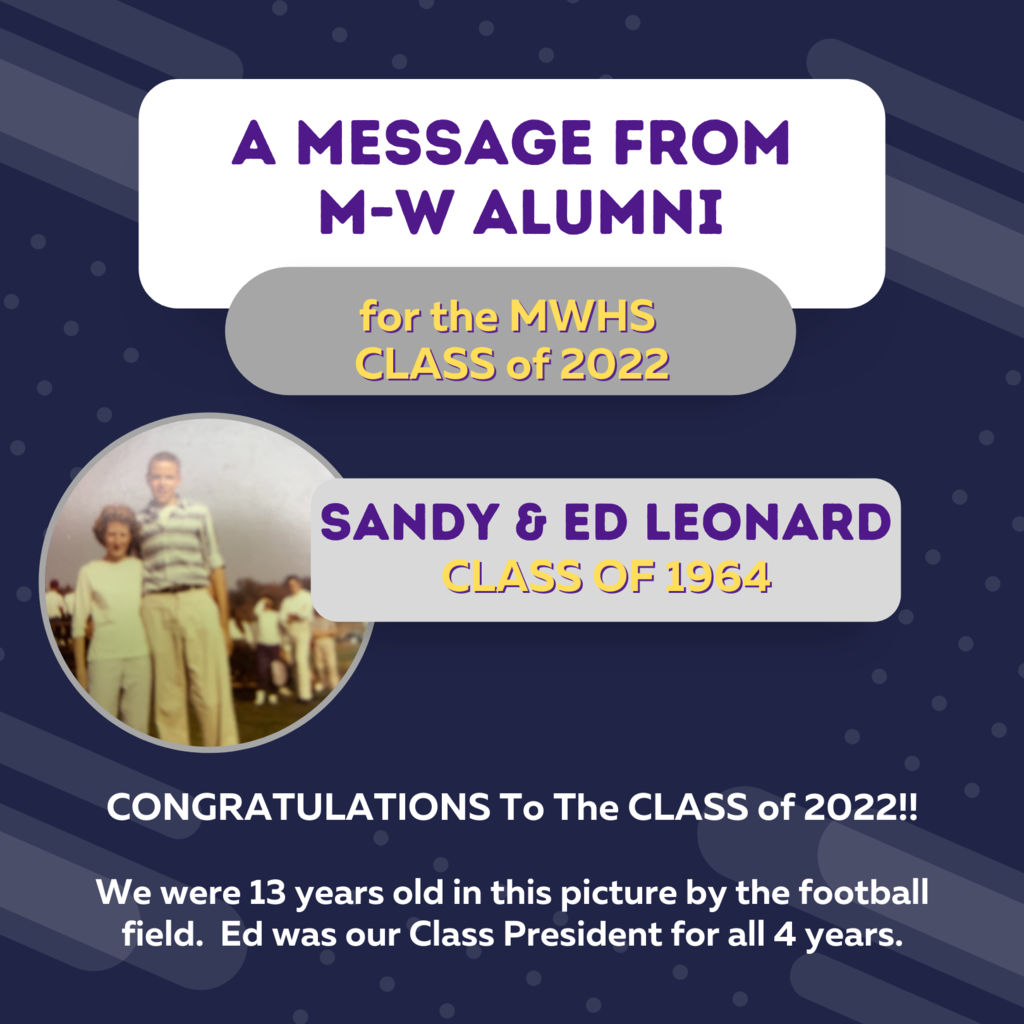 The main athletic complex (including the track) will be closed for public use until Sunday, June 26, as we prepare for the MWHS graduation ceremony. Thank you for your cooperation and understanding!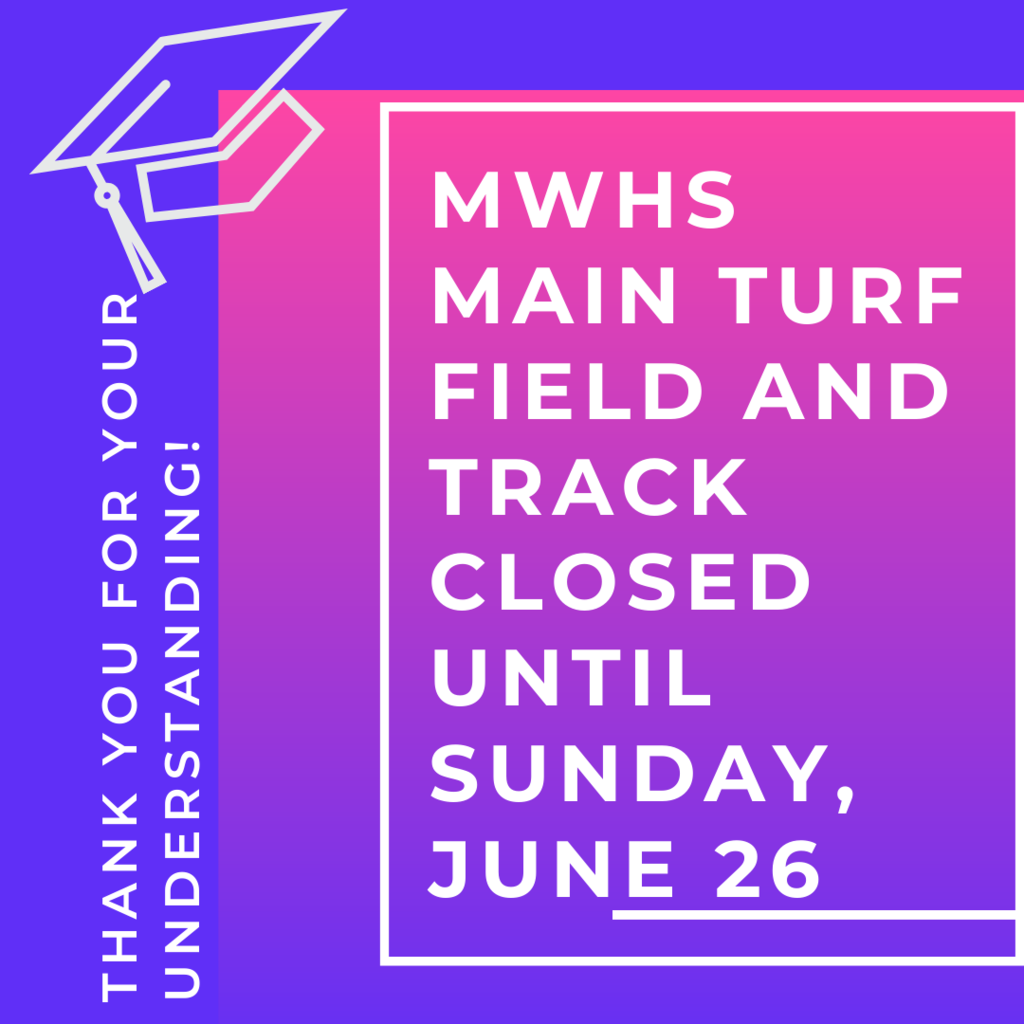 Happy last day of school, Crusaders! Have a relaxing, safe, and fun summer break! ☀️😎

REMINDER: Join the HS PTSA and district leaders for a conversation regarding the search for the new HS principal at 6 p.m. tonight, June 21, in Room 130. Remote participation available via Zoom. Hope to see you there!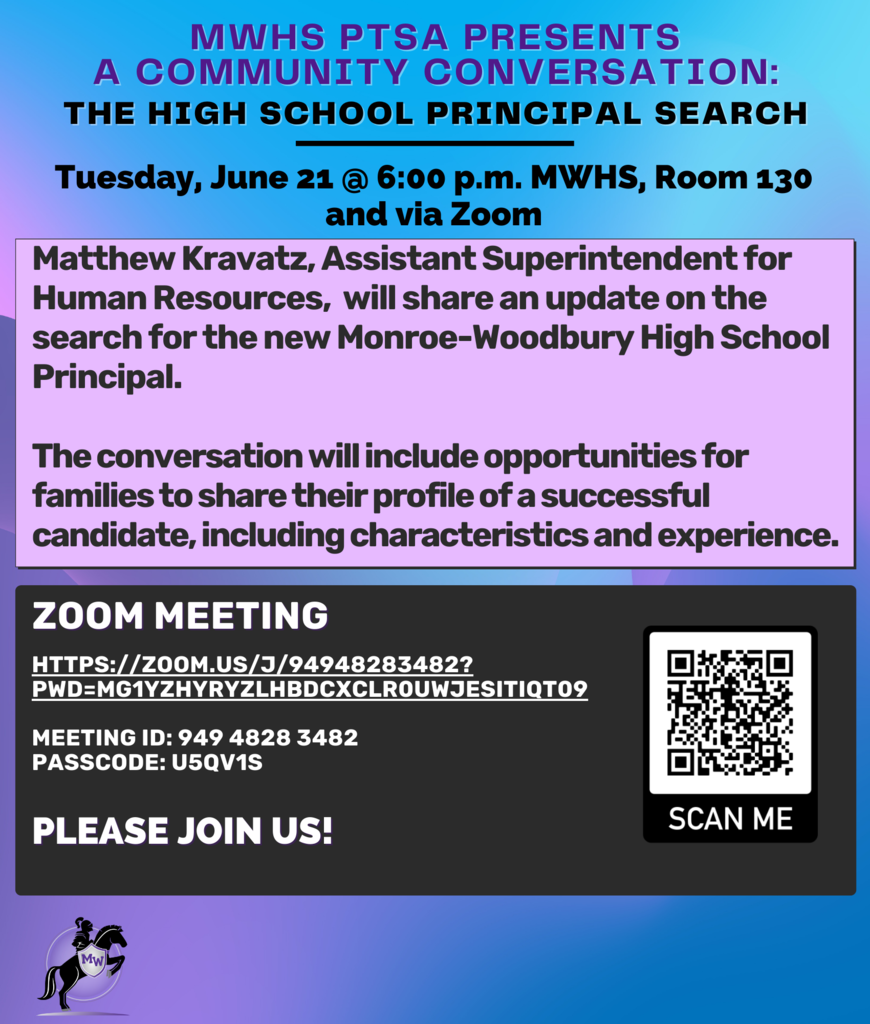 Hey M-W alums! Want to congratulate our soon-to-be graduates? Send along a brief video or written message (photos of you when you were in HS = bonus) to
[email protected]
. Once a Crusader, Always a Crusader! 🎓💜 #mwfam #mwlegacy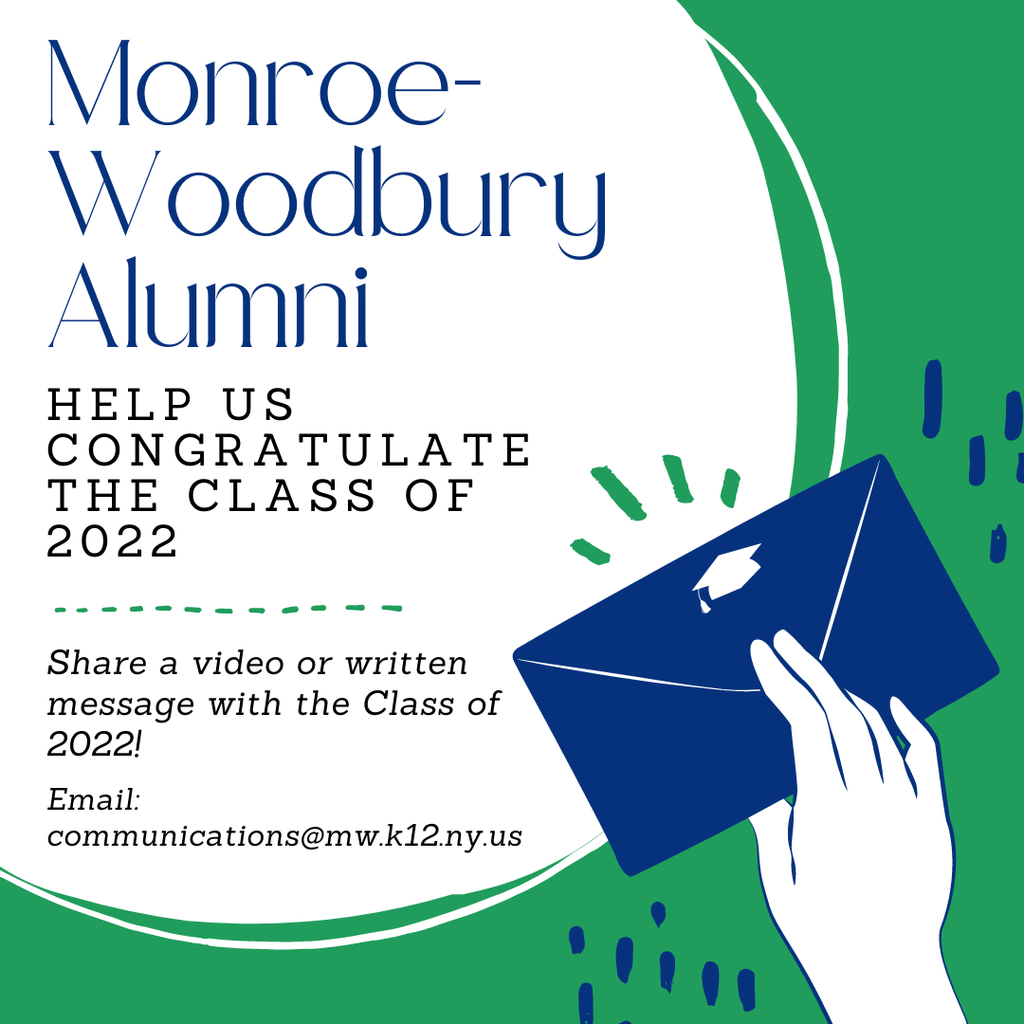 Enjoy every minute of the Senior Prom tonight, Class of 2022! Be safe and make good decisions. 💜