THANK YOU. 2 little words that mean so much. It definitely takes a village to pull off a graduation ceremony. The M-W team was amazing! Please know how grateful we are for your tireless efforts, attention to detail and long hours, all with smiles on your faces. You are the best!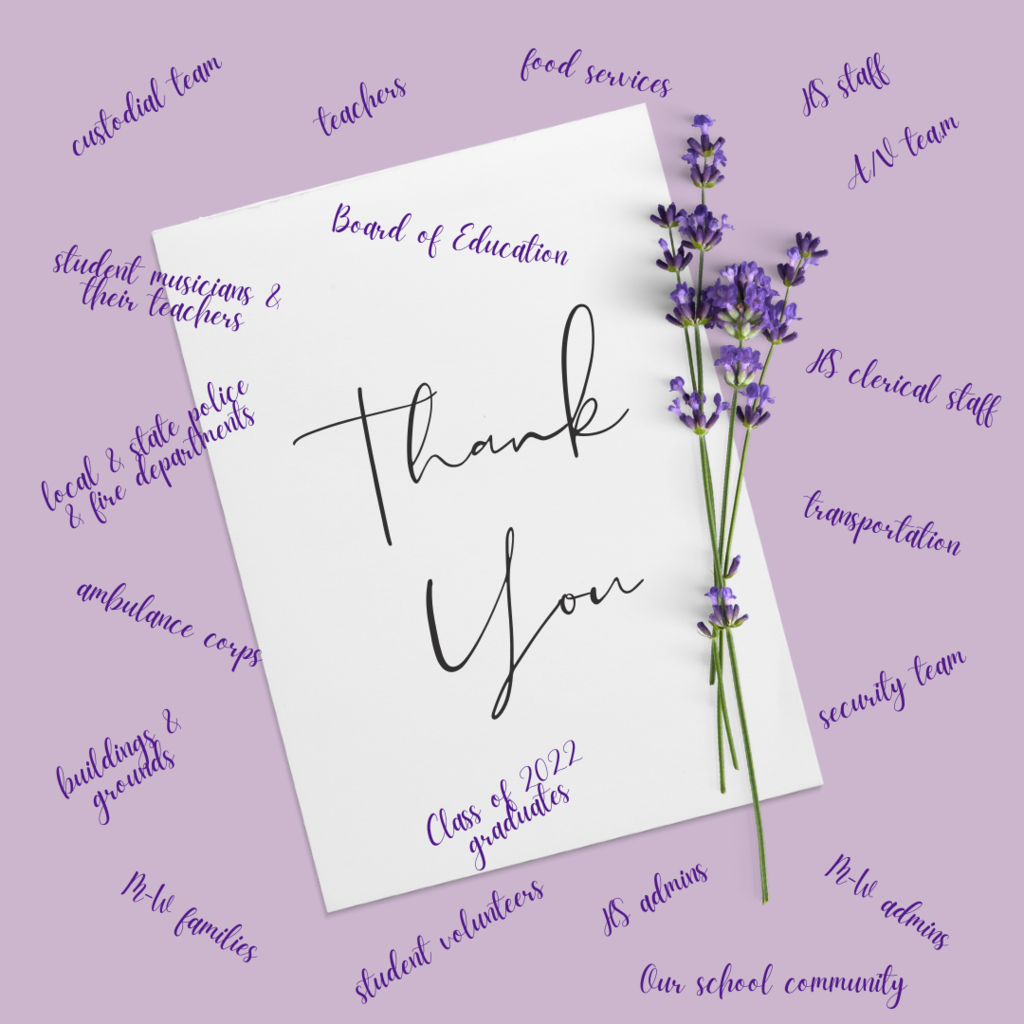 Kids Changing the World (KCW) 🌏 was formed to help students learn the value of giving back to their community. The group held its 2nd annual animal shelter drive and delivered items to support the shelter's mission of caring for animals. 🐶🐱 In addition, KCW has been preparing to sponsor a "Make a Wish Kid" for several years. Just last week, representatives delivered gifts to help brighten the day of a local young person! 😘 Way to go, KCW!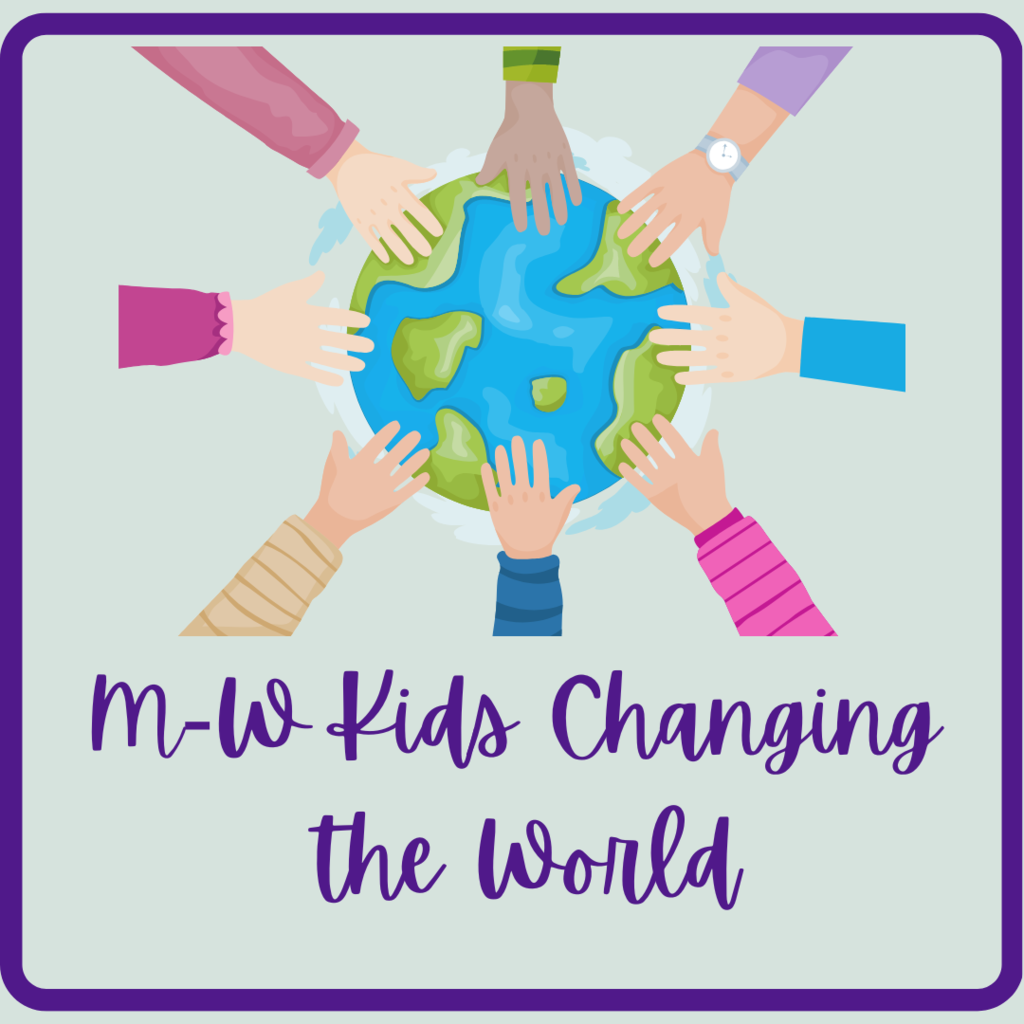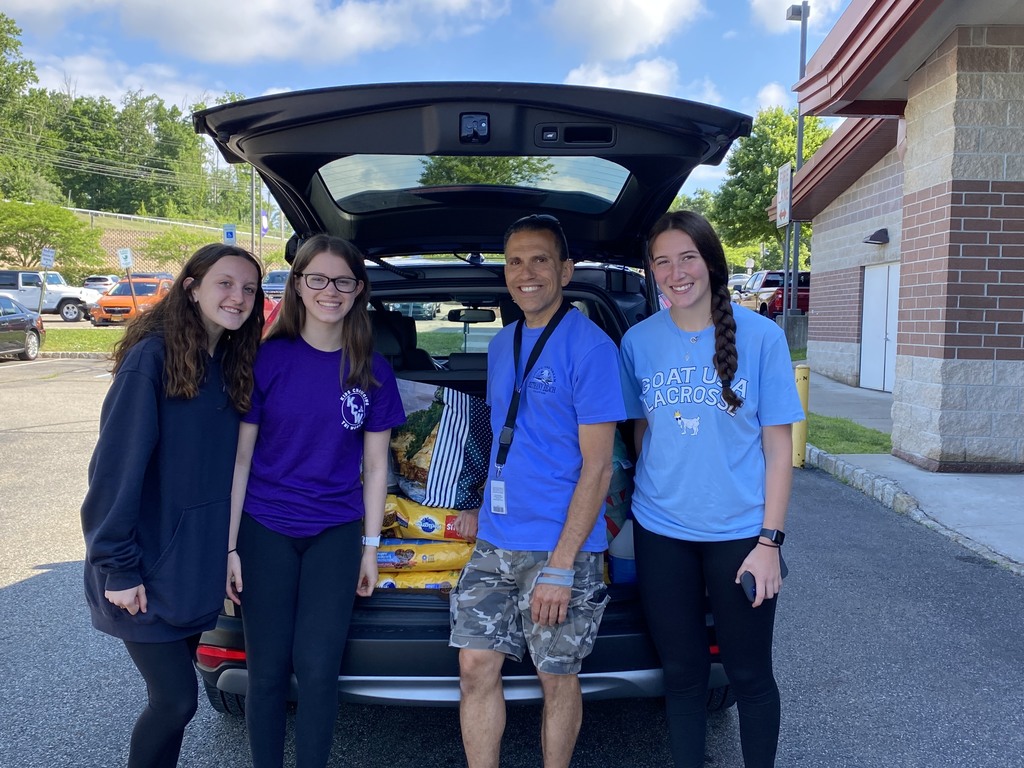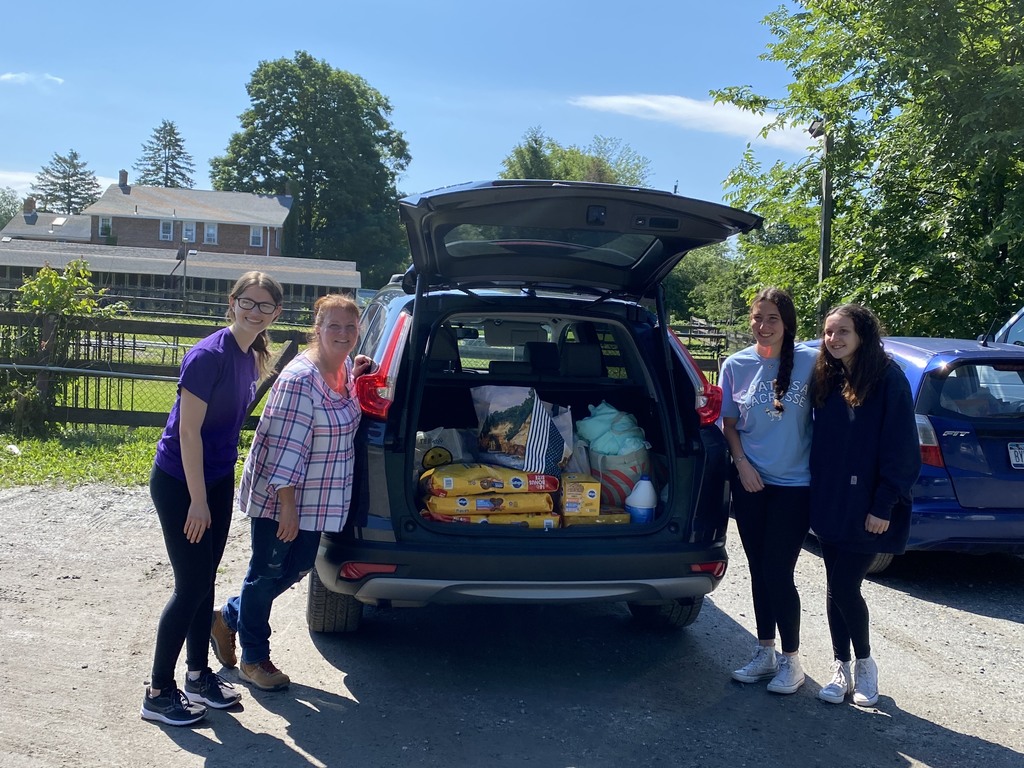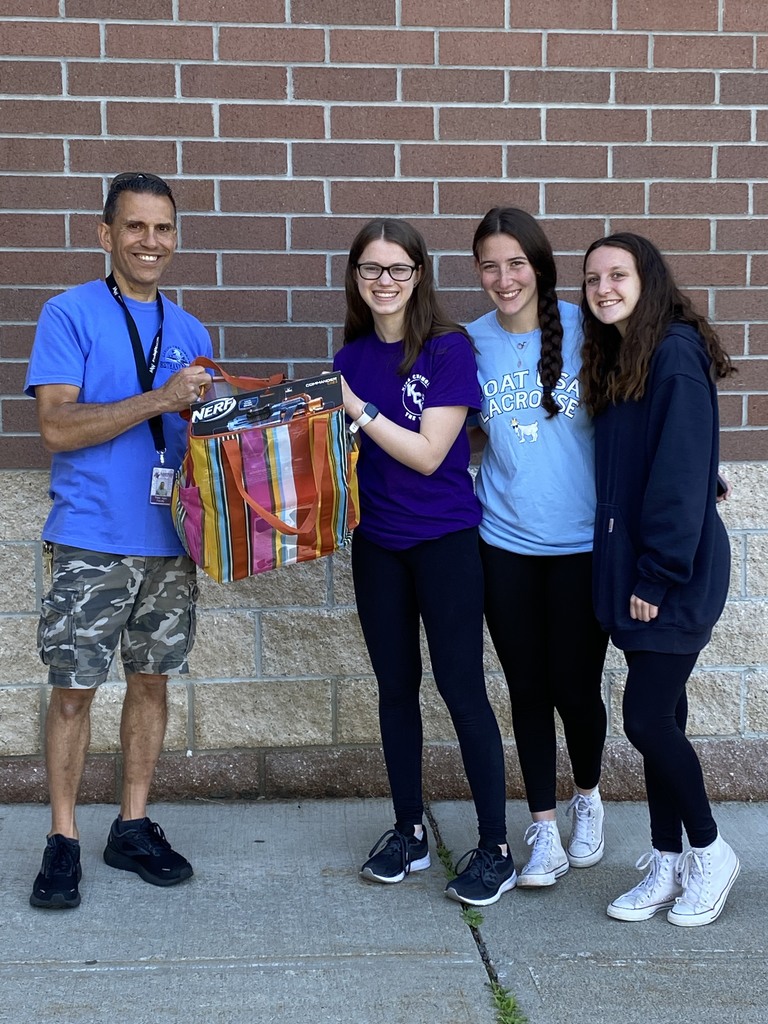 More messages 🥰 for the Class of 2022 from our fabulous alums. Crusaders today...tomorrow...always! 💜🎉🎓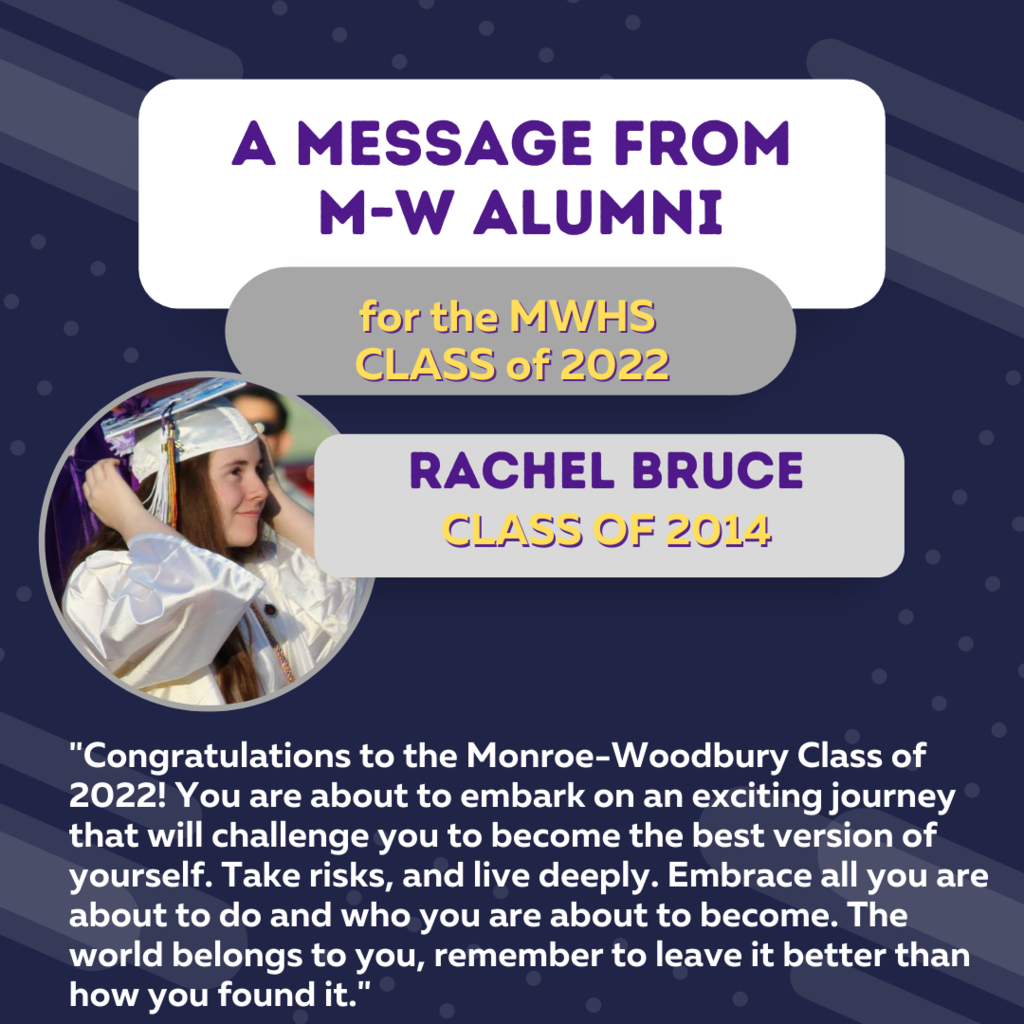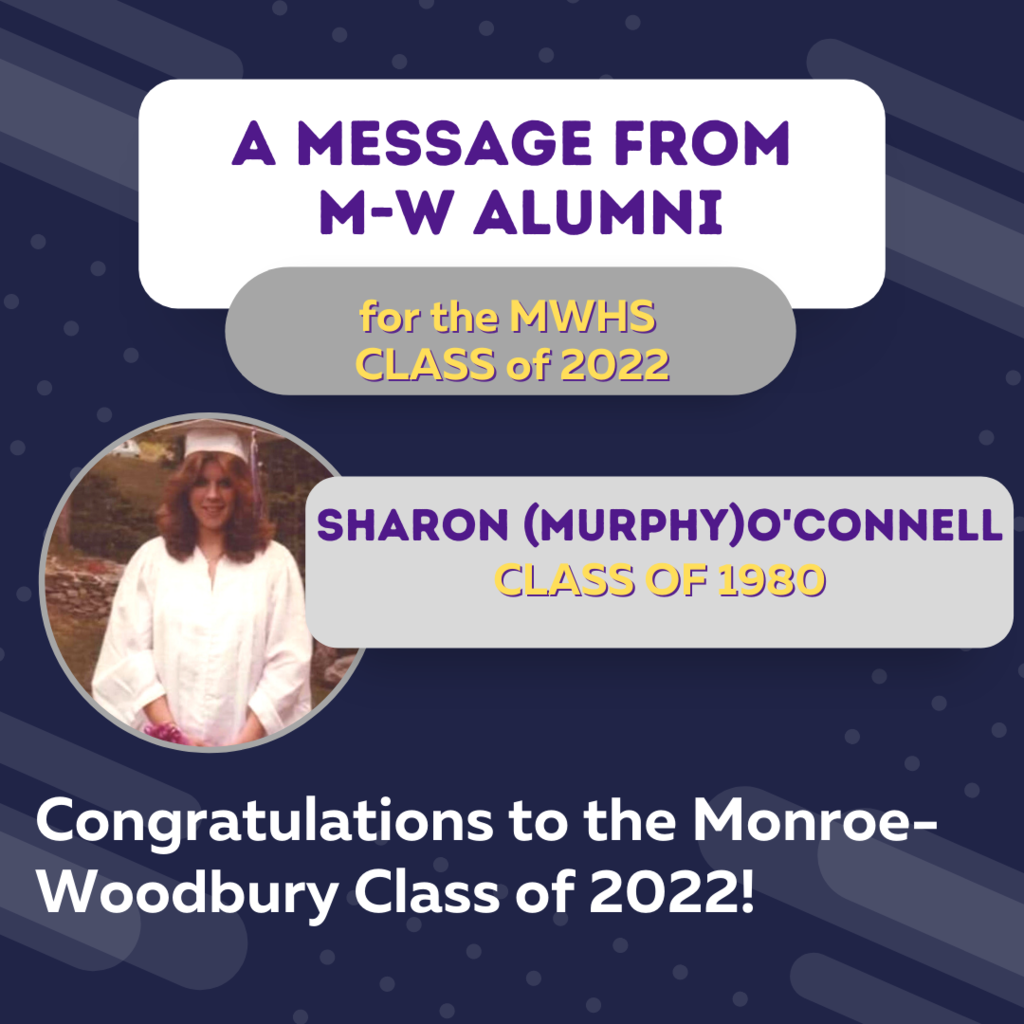 Special wishes for the graduating Class of 2022 from our wonderful alums. Shout out to Peggy Hynes 🌟 and the Class of 1975 🌟 who stay connected and continue to support and guide our students. 💪 Once a Crusader, Always a Crusader! 💜 #mwfam #mwlegacy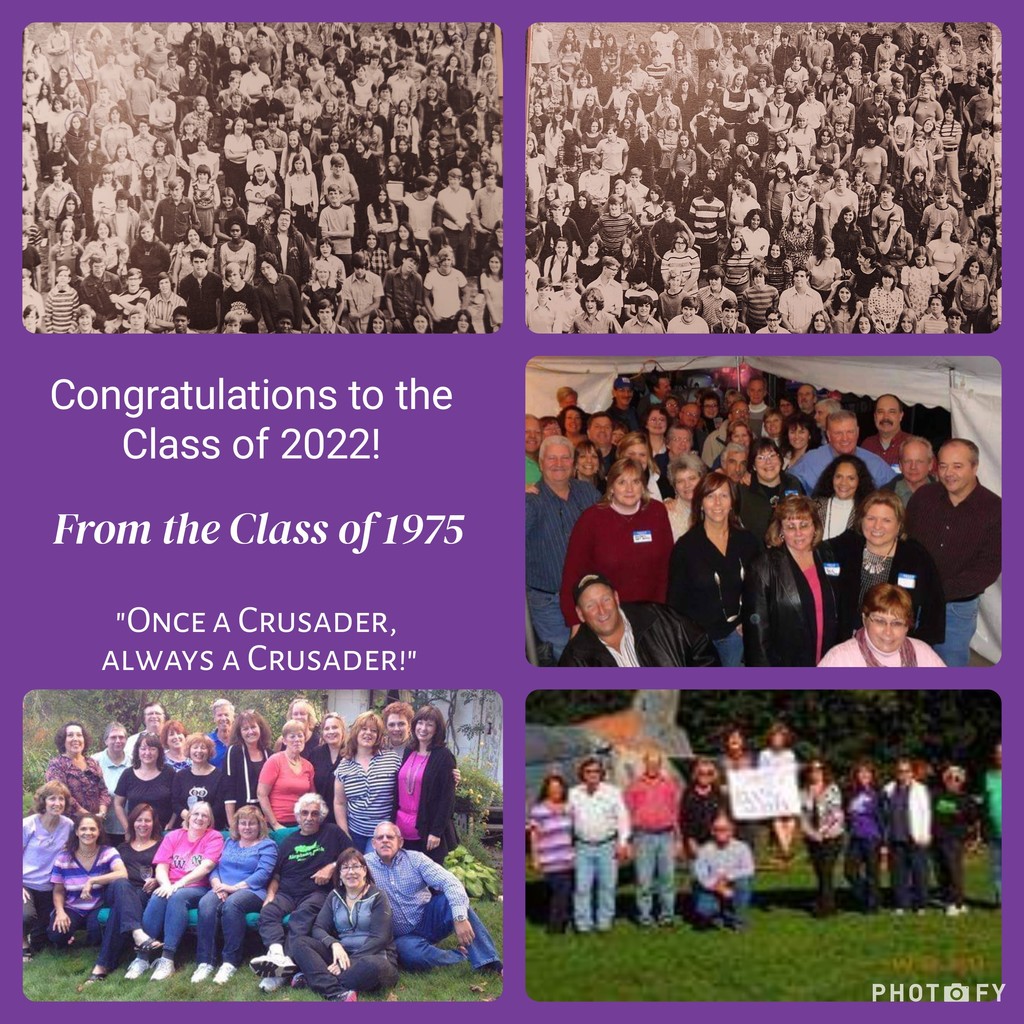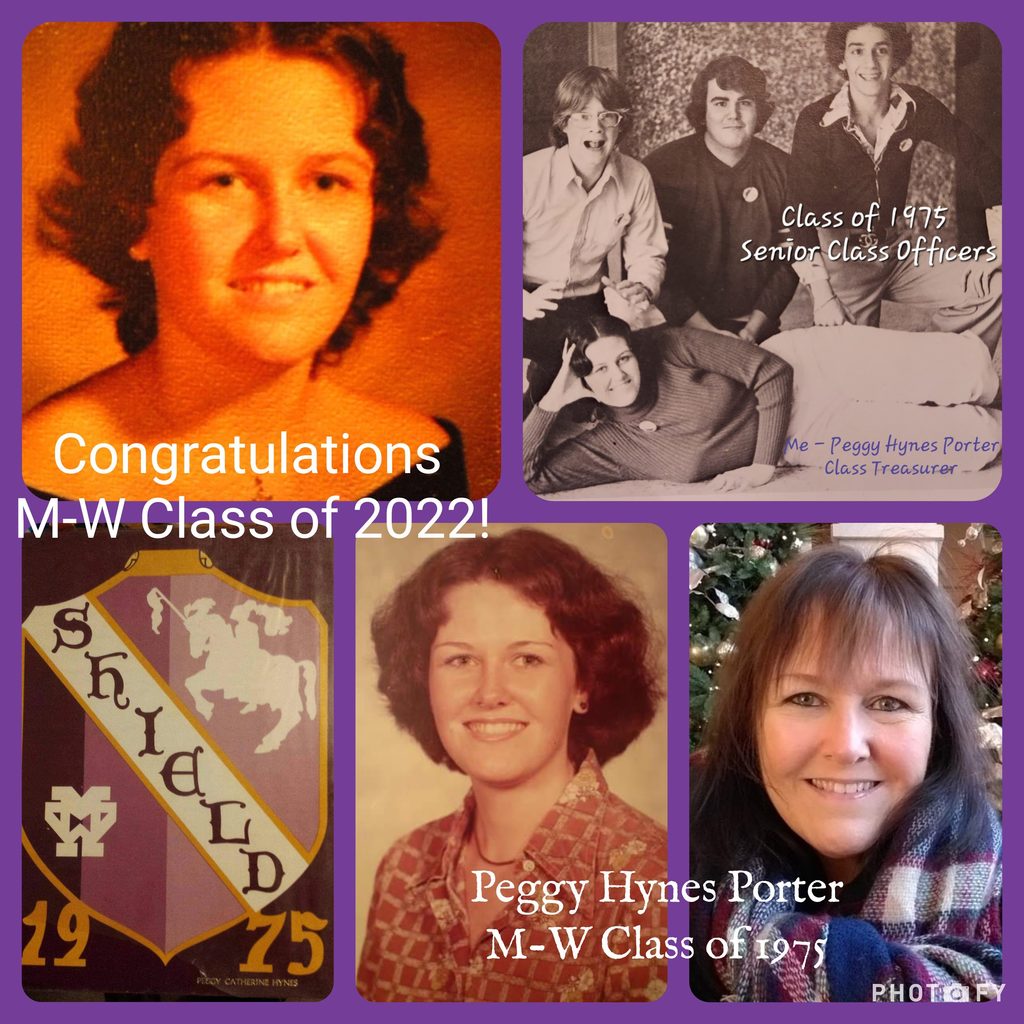 Our alums celebrate the Class of 2022! They're the best! 🎉🎓🙏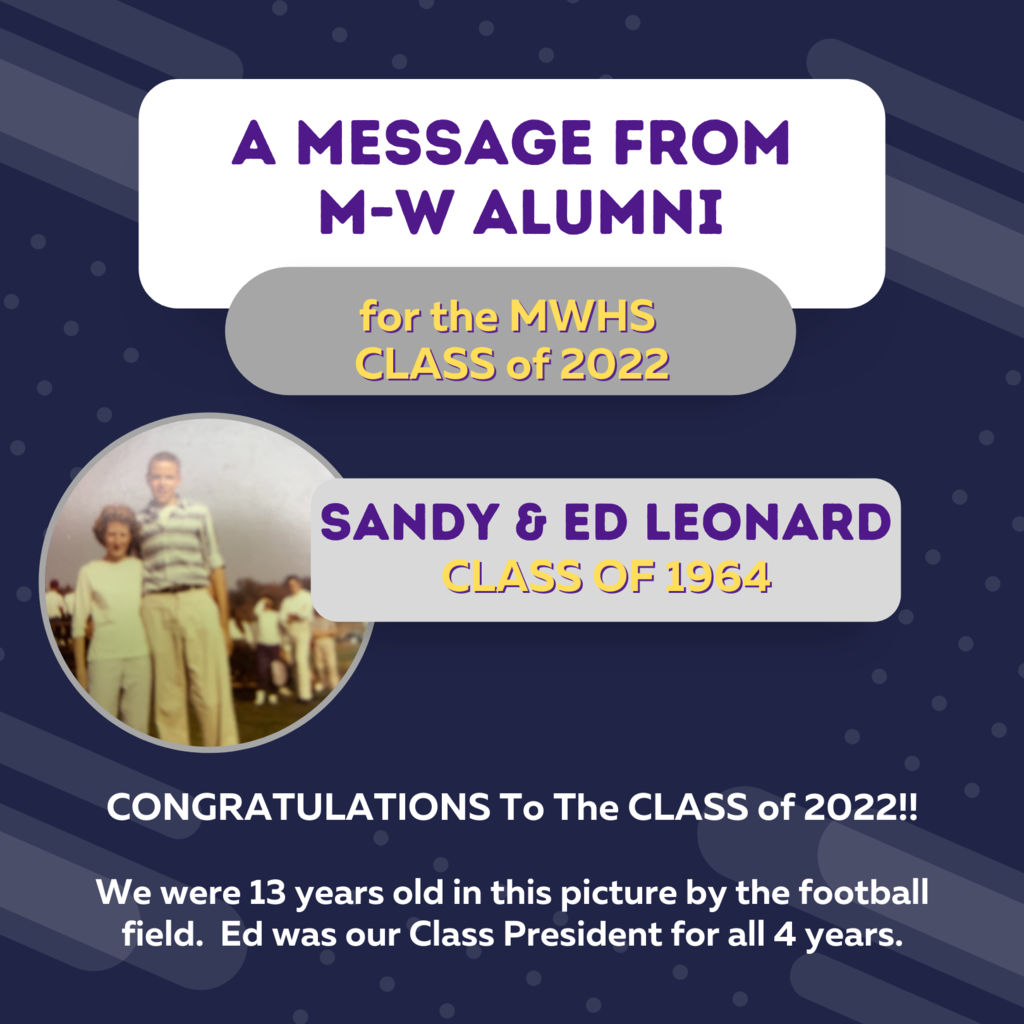 The main athletic complex (including the track) will be closed for public use until Sunday, June 26, as we prepare for the MWHS graduation ceremony. Thank you for your cooperation and understanding!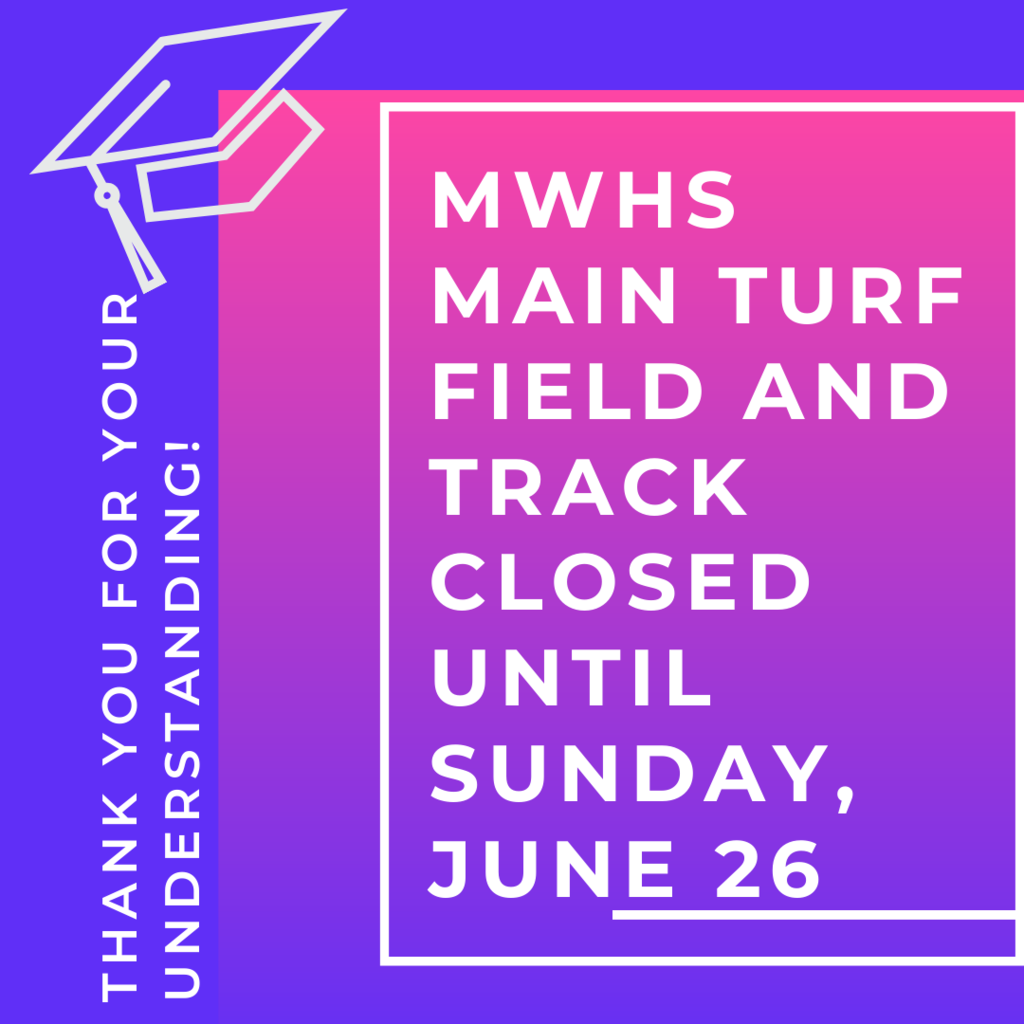 Happy last day of school, Crusaders! Have a relaxing, safe, and fun summer break! ☀️😎

REMINDER: Join the HS PTSA and district leaders for a conversation regarding the search for the new HS principal at 6 p.m. tonight, June 21, in Room 130. Remote participation available via Zoom. Hope to see you there!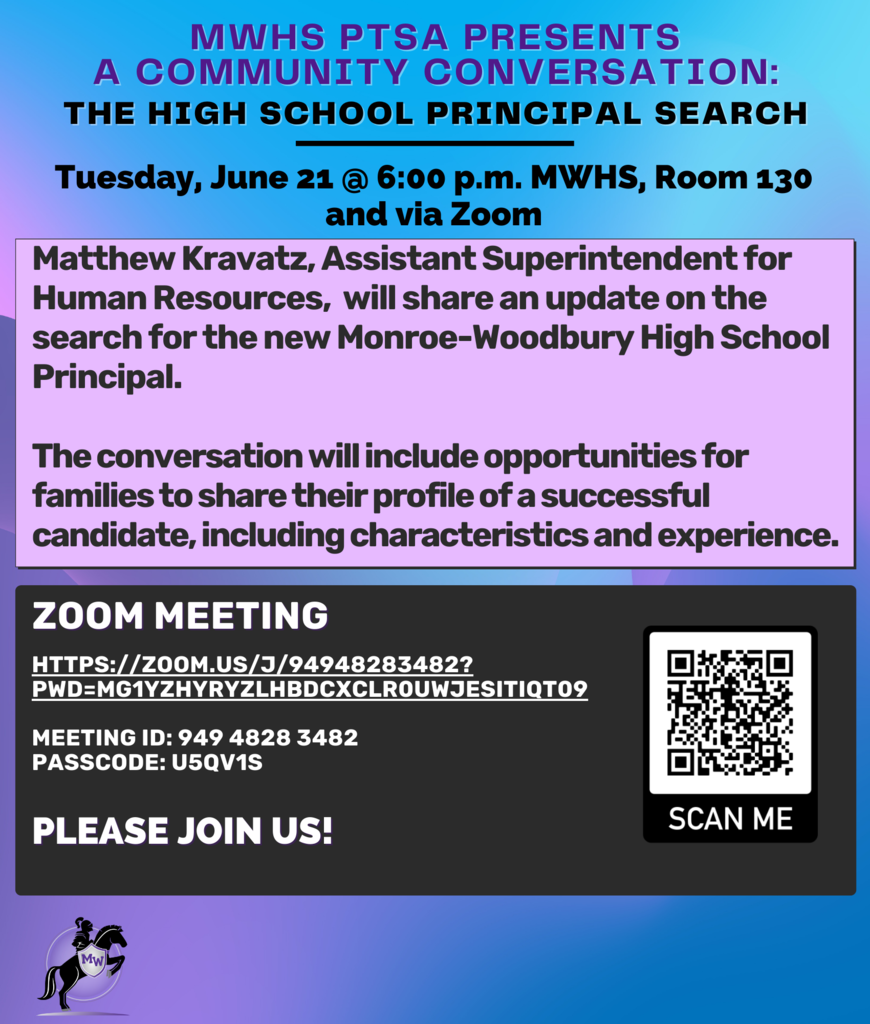 Hey M-W alums! Want to congratulate our soon-to-be graduates? Send along a brief video or written message (photos of you when you were in HS = bonus) to
[email protected]
. Once a Crusader, Always a Crusader! 🎓💜 #mwfam #mwlegacy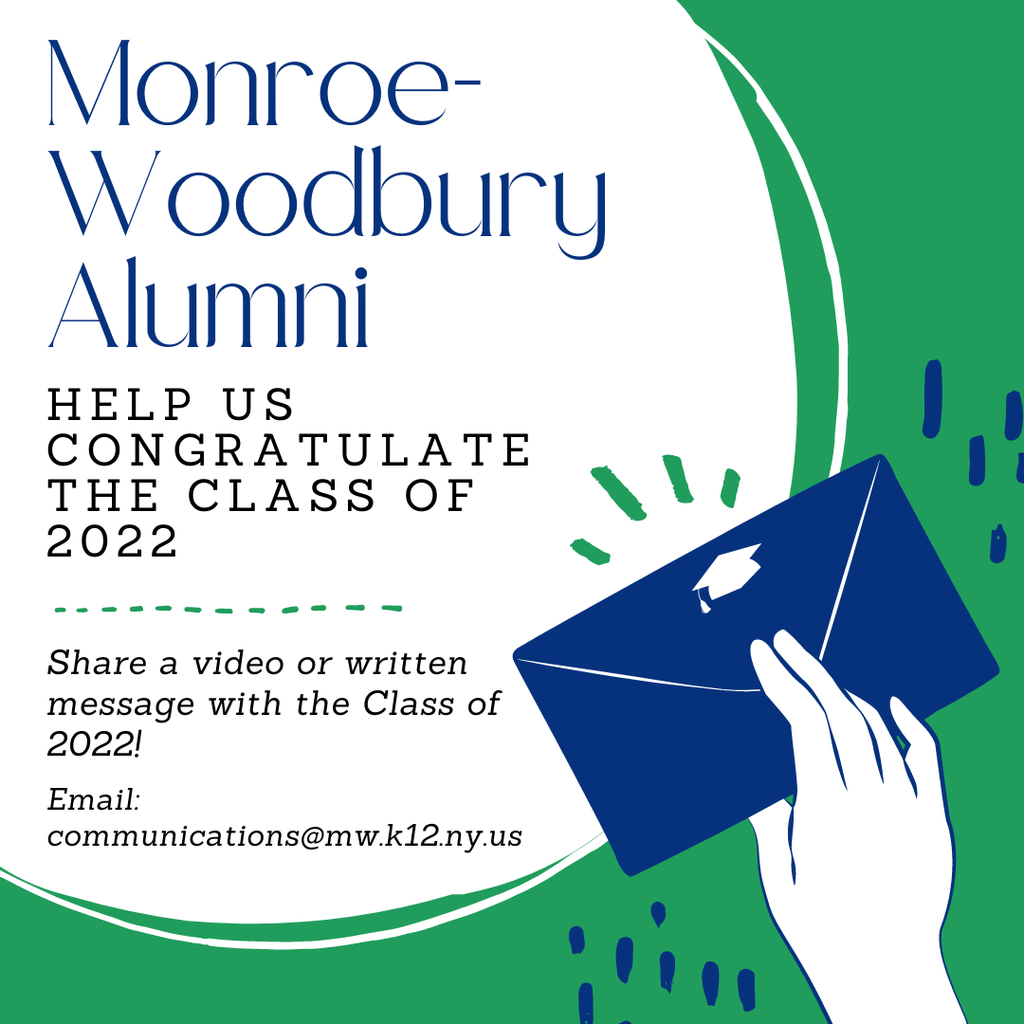 Enjoy every minute of the Senior Prom tonight, Class of 2022! Be safe and make good decisions. 💜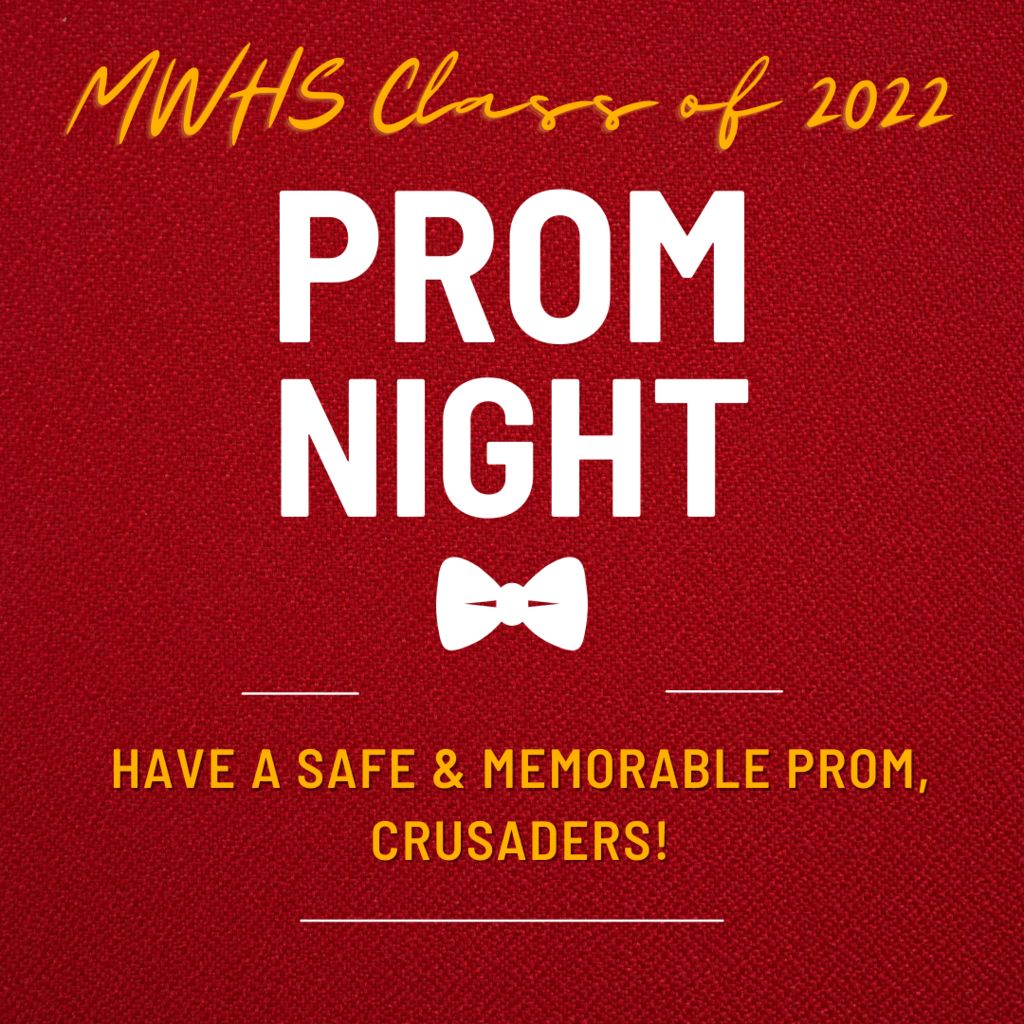 Remember to check your school's website for End-of-Year schedules! Any additional details and information will be provided by each building principal.

Please read important information from the Town of Woodbury regarding upcoming parking restrictions on Dunderberg Road parking lot. Thank you!

MWHS CLASS of 2022: Your HS team is hard at work finalizing details about your graduation ceremony and other fun-filled senior celebrations. More details to come soon! Rest assured it will be memorable for all. Stay tuned. 🎓🎉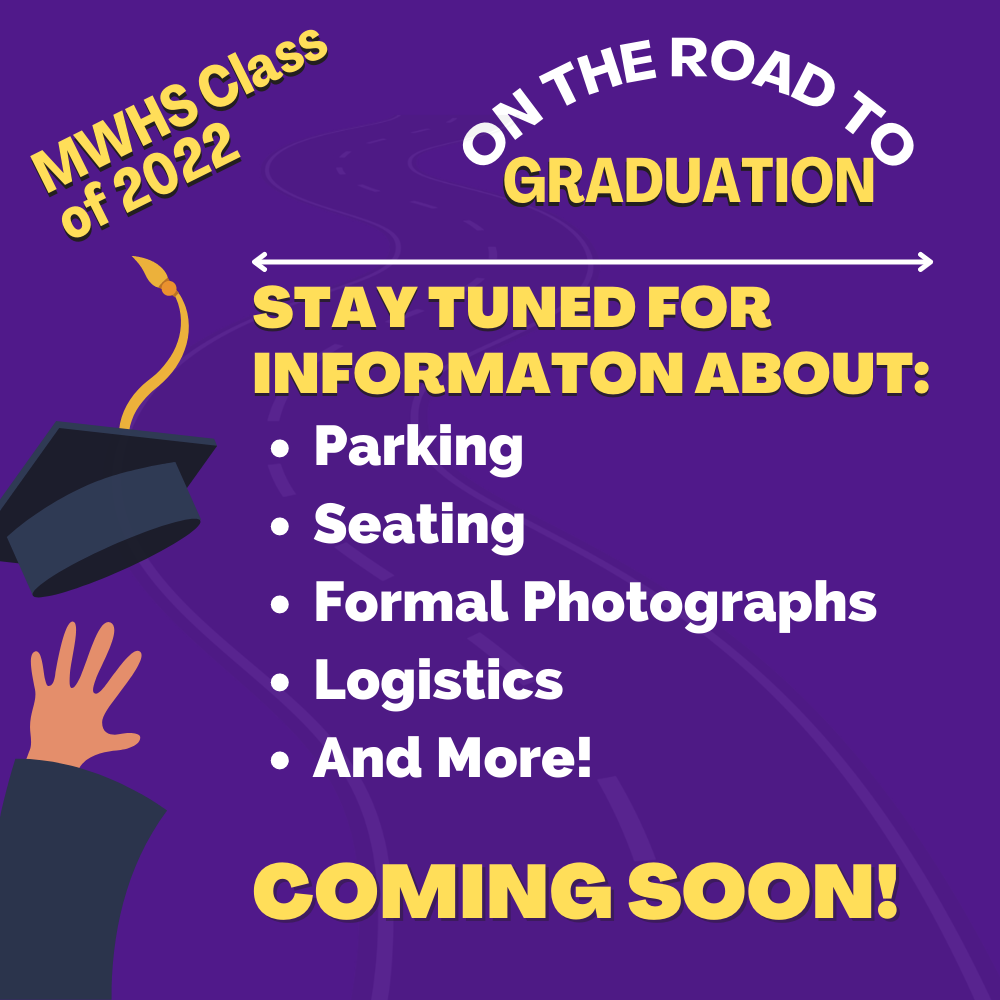 Good luck to the M-W Softball team as they travel to State Championships tomorrow! Bring it home, Crusaders! 🥎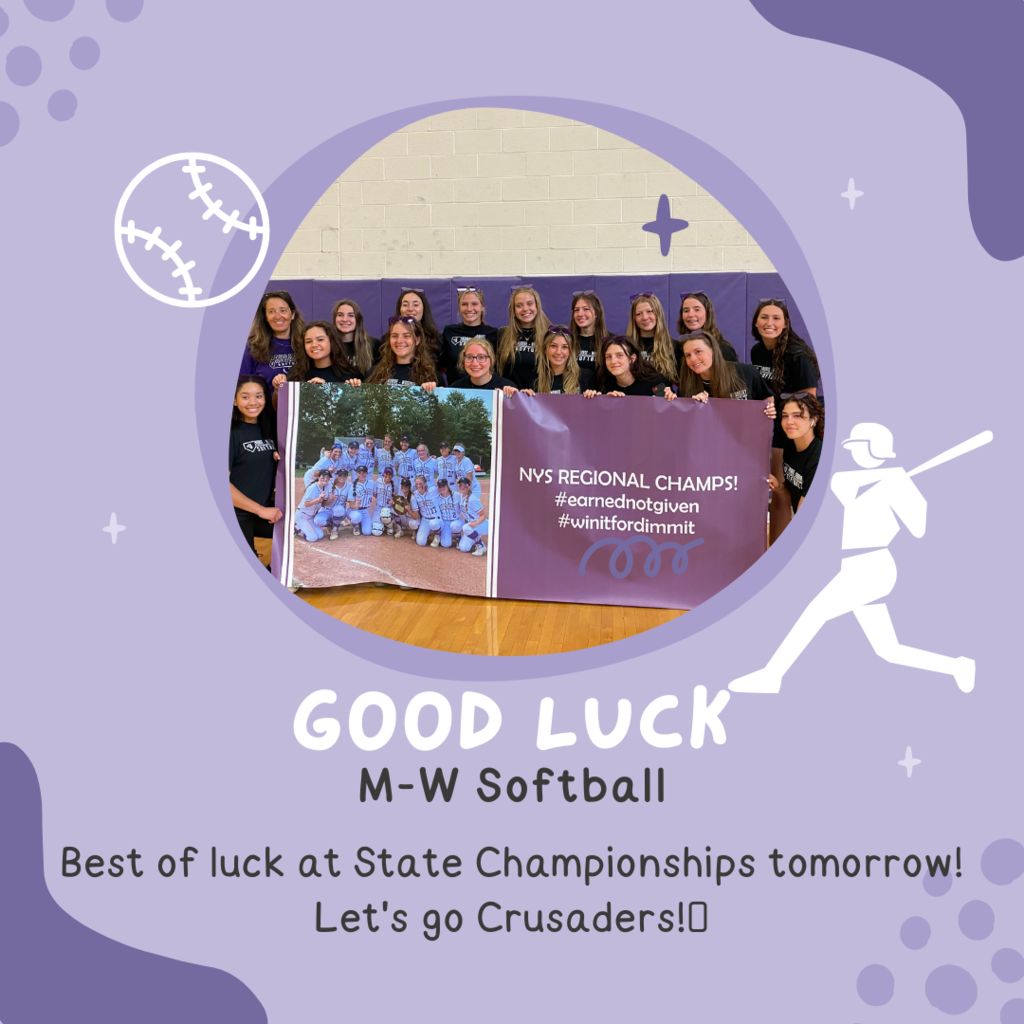 Can you say road trip? 🚙 M-W Varsity Softball will be competing in the Final Four State Championship on Saturday, June 11. Crusaders will take on Lancaster @ 9 a.m. at the Moriches Sports Complex 640 Moriches-Middle Island Road, Moriches, NY. Tickets must be purchased online:
https://gofan.co/app/events/603190
? LET'S CHEER on our amazing athletes! You've got this, Crusaders! 💪🔥🥎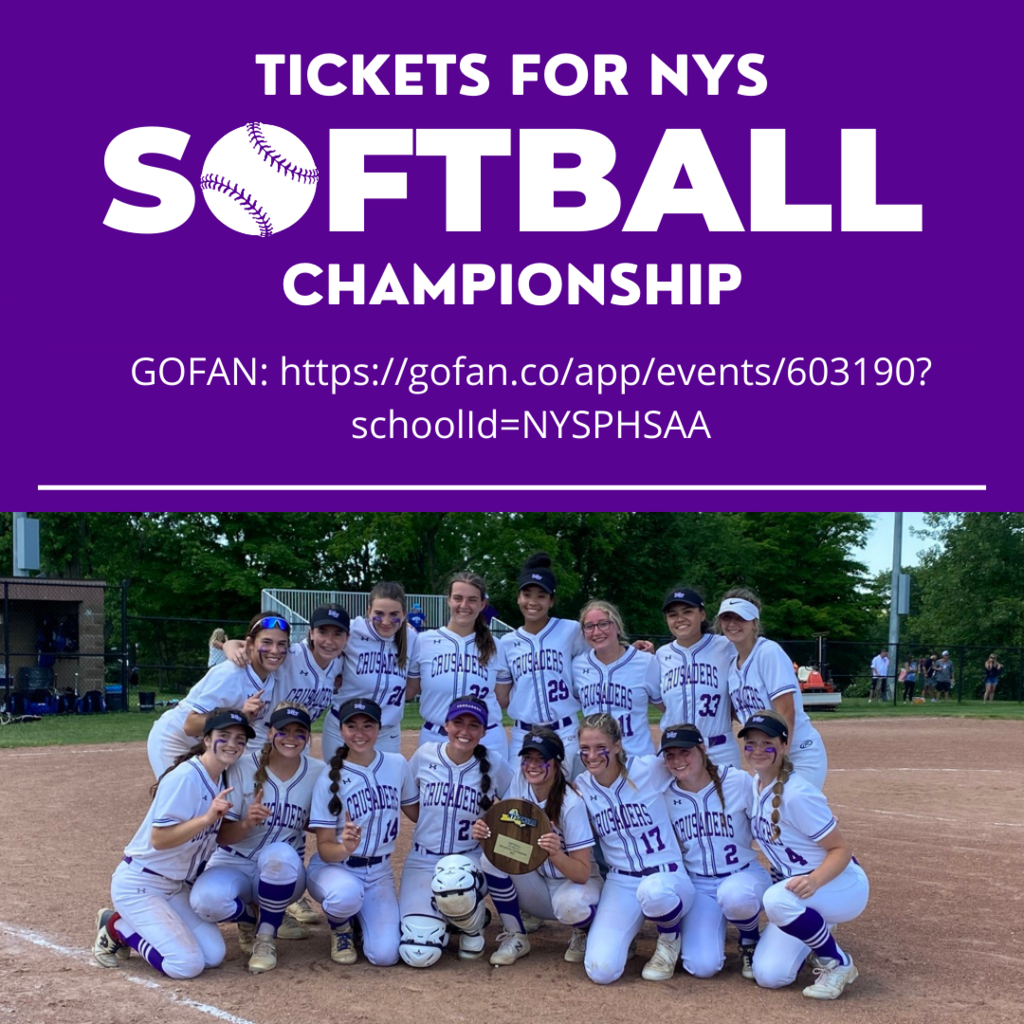 Our hard-working Special Olympians at competition...champions every day! 🥇💜😄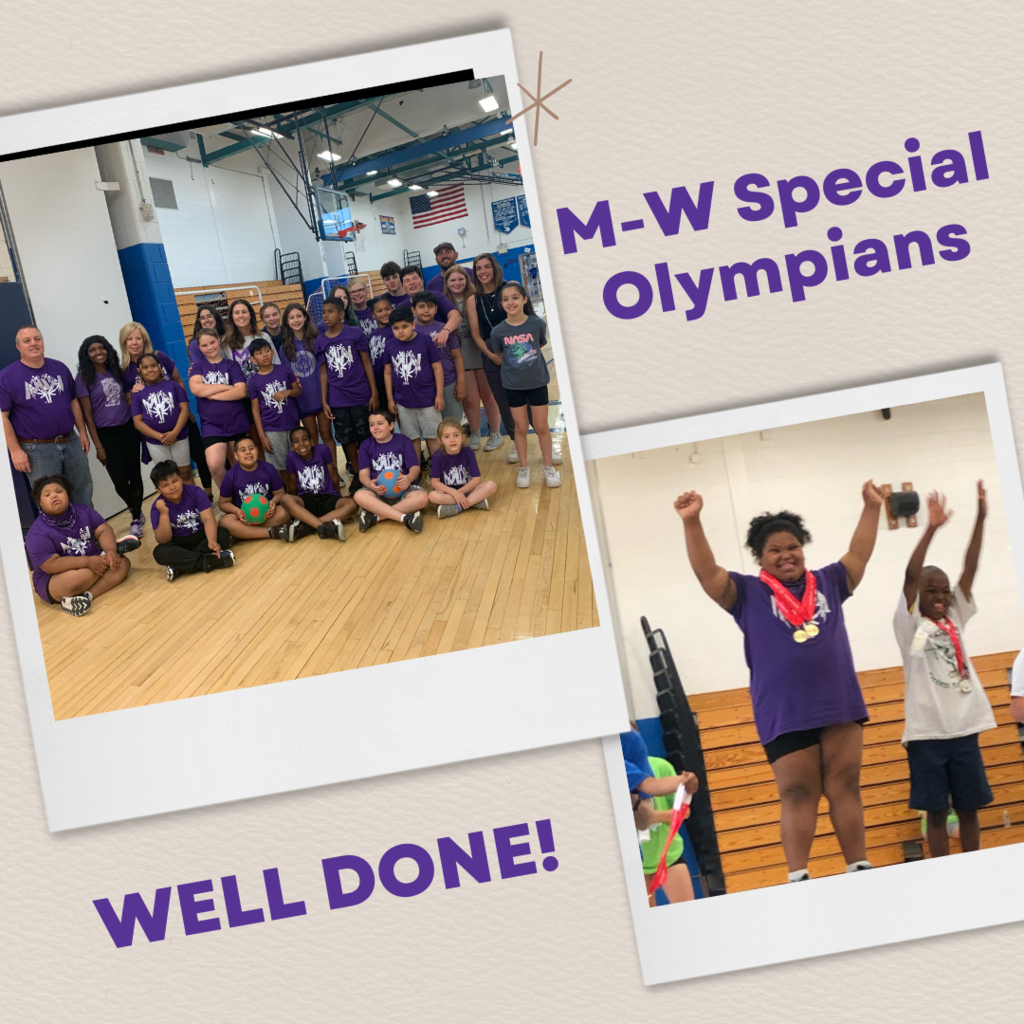 NYS REGIONAL CHAMPS! Congrats to Varsity Softball on their win against Horsehheads. On to the States Final Four next weekend! Way to go, Crusaders!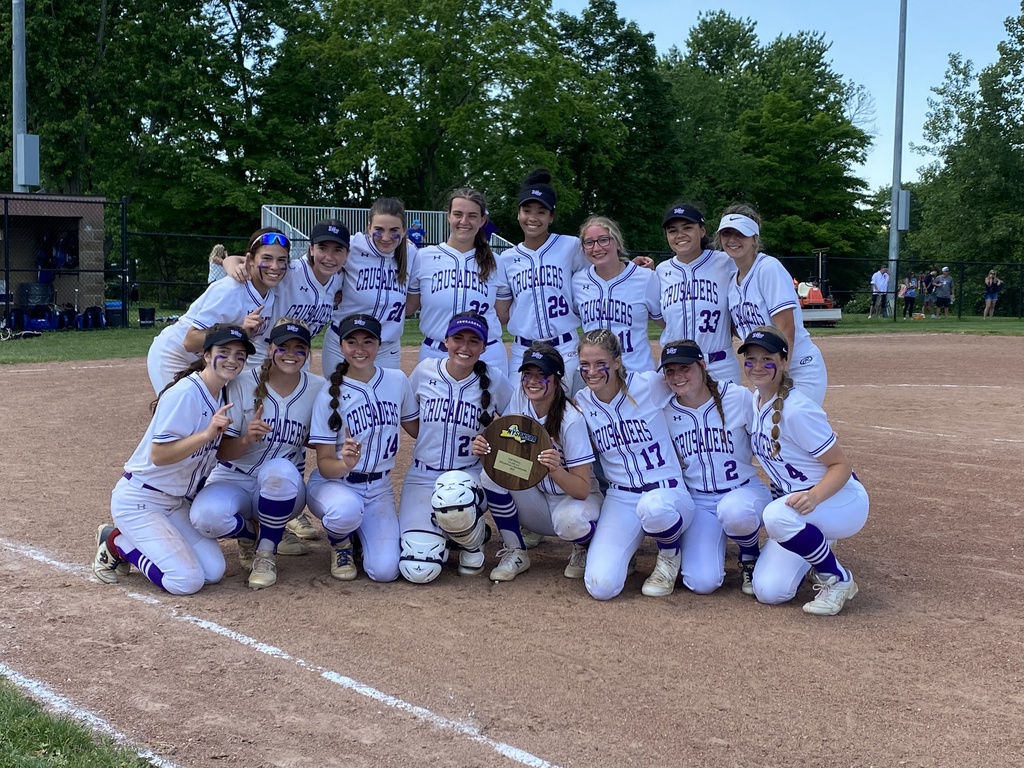 Varsity Softball takes on Horseheads tomorrow, Saturday, June 4, in the NYS Regional Finals. Cheer on your Crusaders at Middletown High School @ 11 a.m. Best of luck to our amazing athletes. You've got this! 🥎💪🔥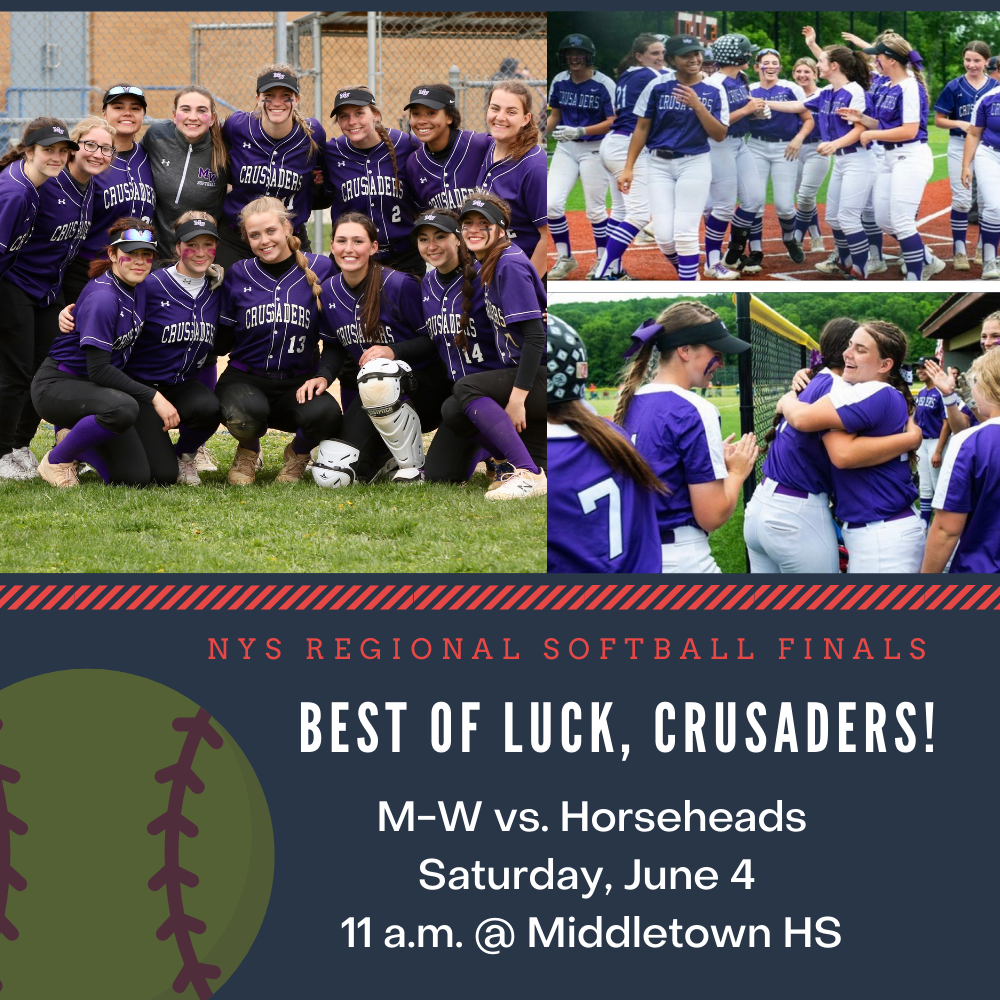 Challenge accepted! Pine Tree students raised more than $2,000 for the National Heart Association as part of the Jump Rope for Heart initiative. Their reward? Supporting a worthy cause AND seeing PT principals and teachers get a pie in the face! 😂🥧❤️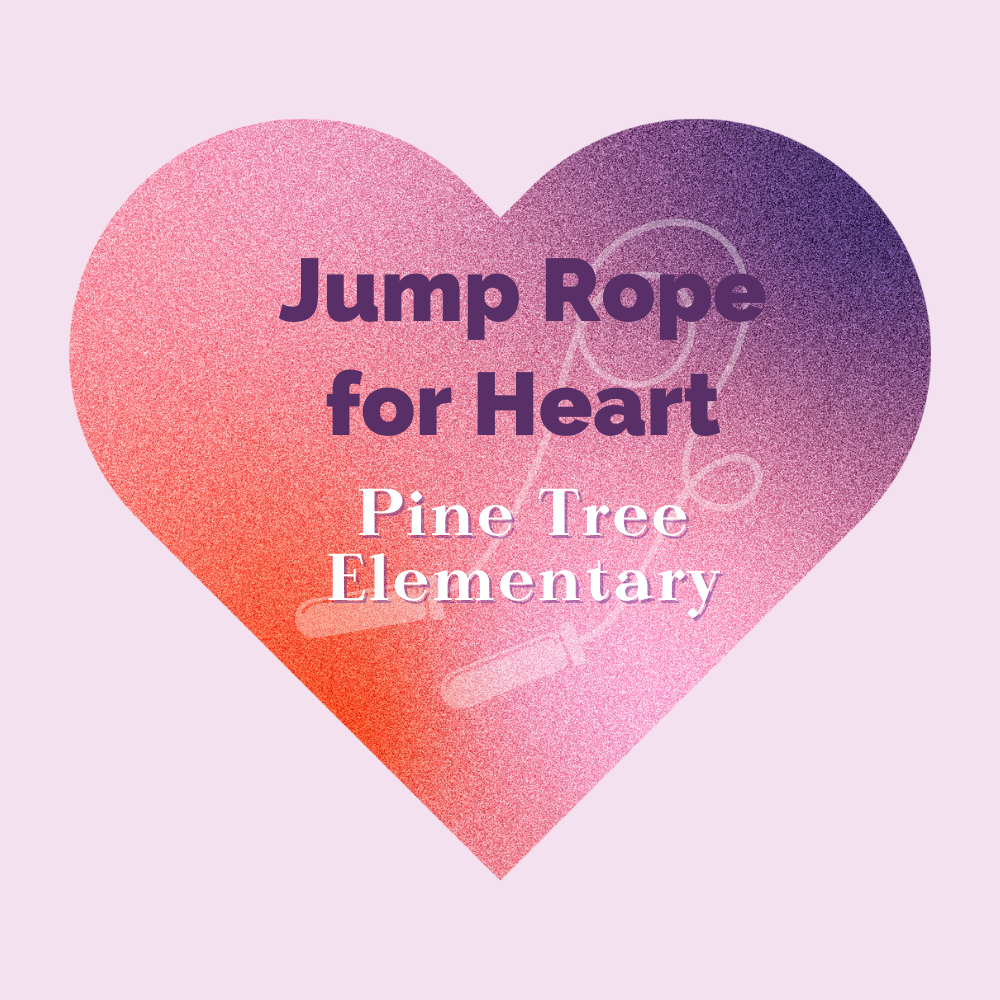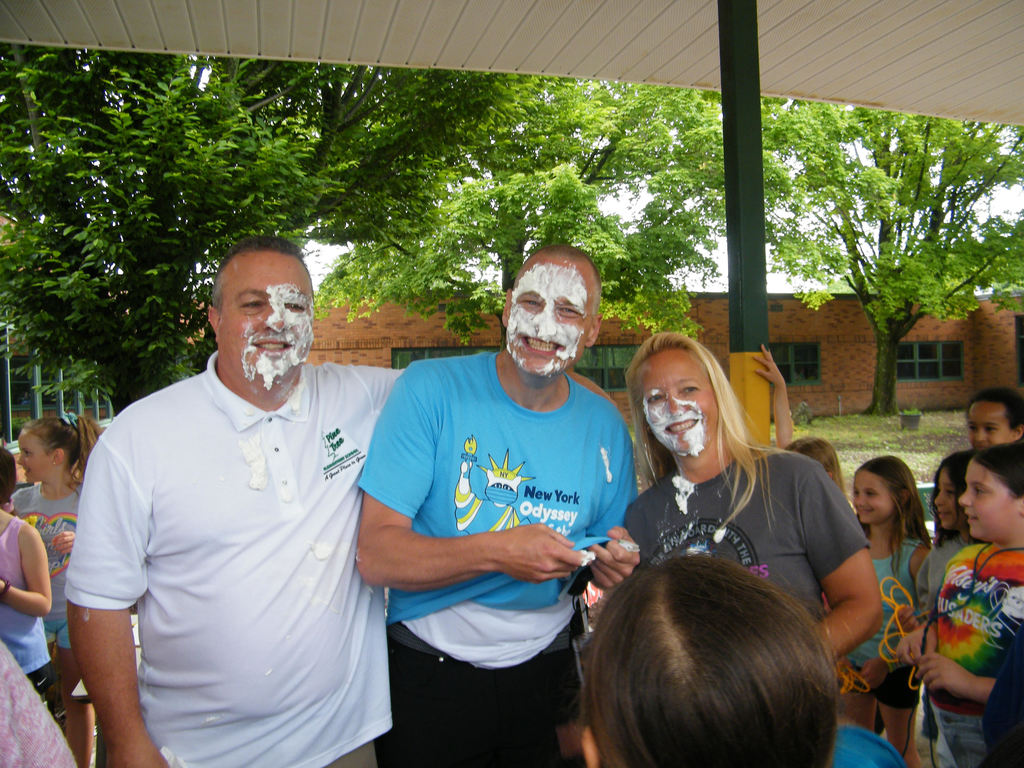 MWHS Annual Academic Awards & Scholarship Ceremony livestreamed – June 2 @ 6 p.m. Join us as we celebrate our hardworking students! Congratulations to the MWHS students being recognized for their amazing achievements. 🎉 💜 Livestream link:
https://events.locallive.tv/events/82605