Smith Clove Elementary School presents a viewing of "Dog Man The Musical" on June 3 at 6:30 p.m. in the MWHS auditorium. Tickets are $5 per person or$20 per household and are available online. Hope to see you there!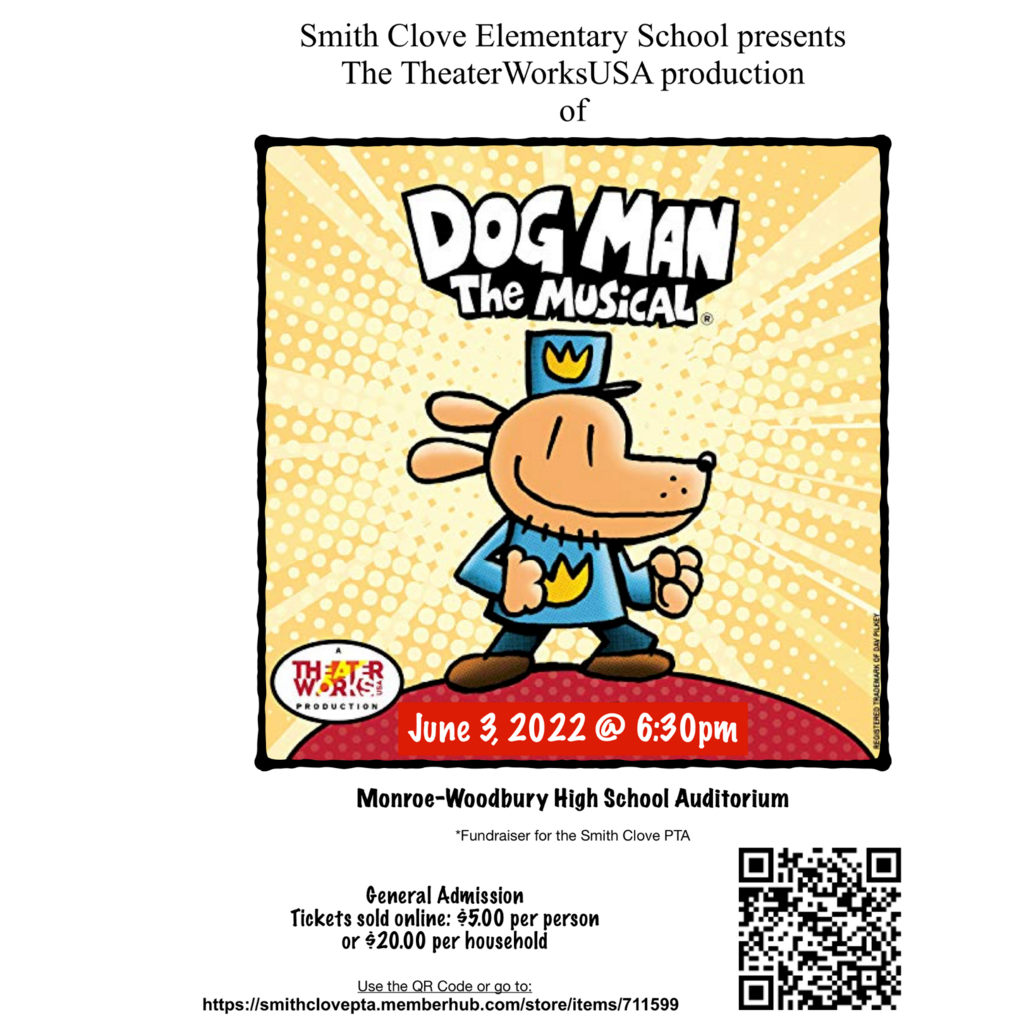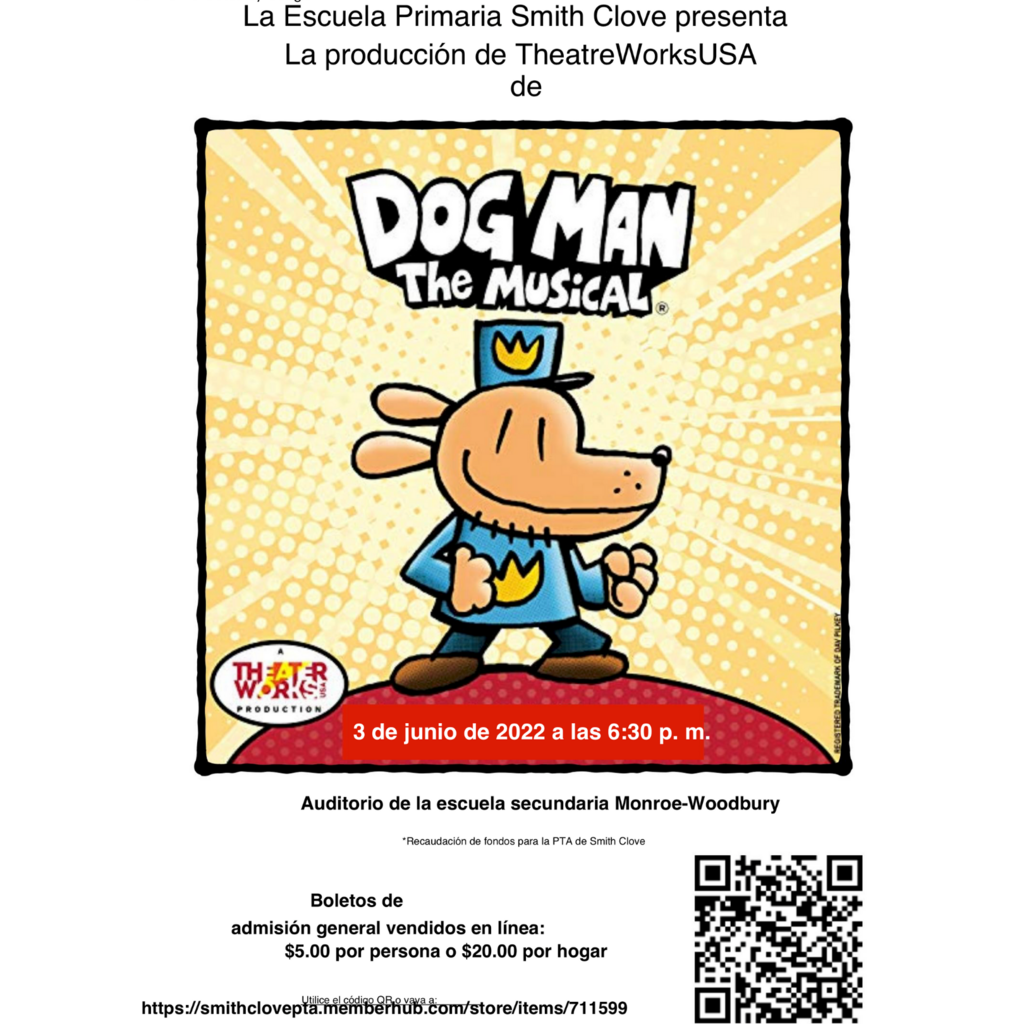 THANK YOU to the wonderful MWHS Future Business Leaders of America members who helped out at the polls yesterday!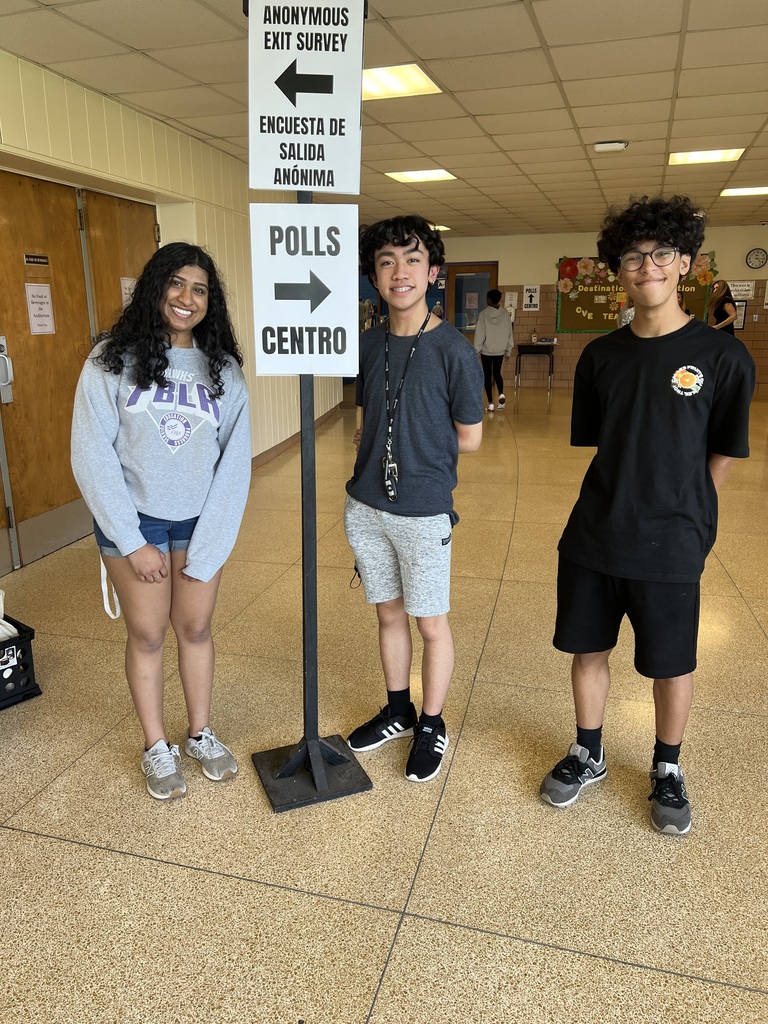 This week we celebrate the amazing M-W Transportation Team and all they do ensure our students are transported safely each and every day. We appreciate you!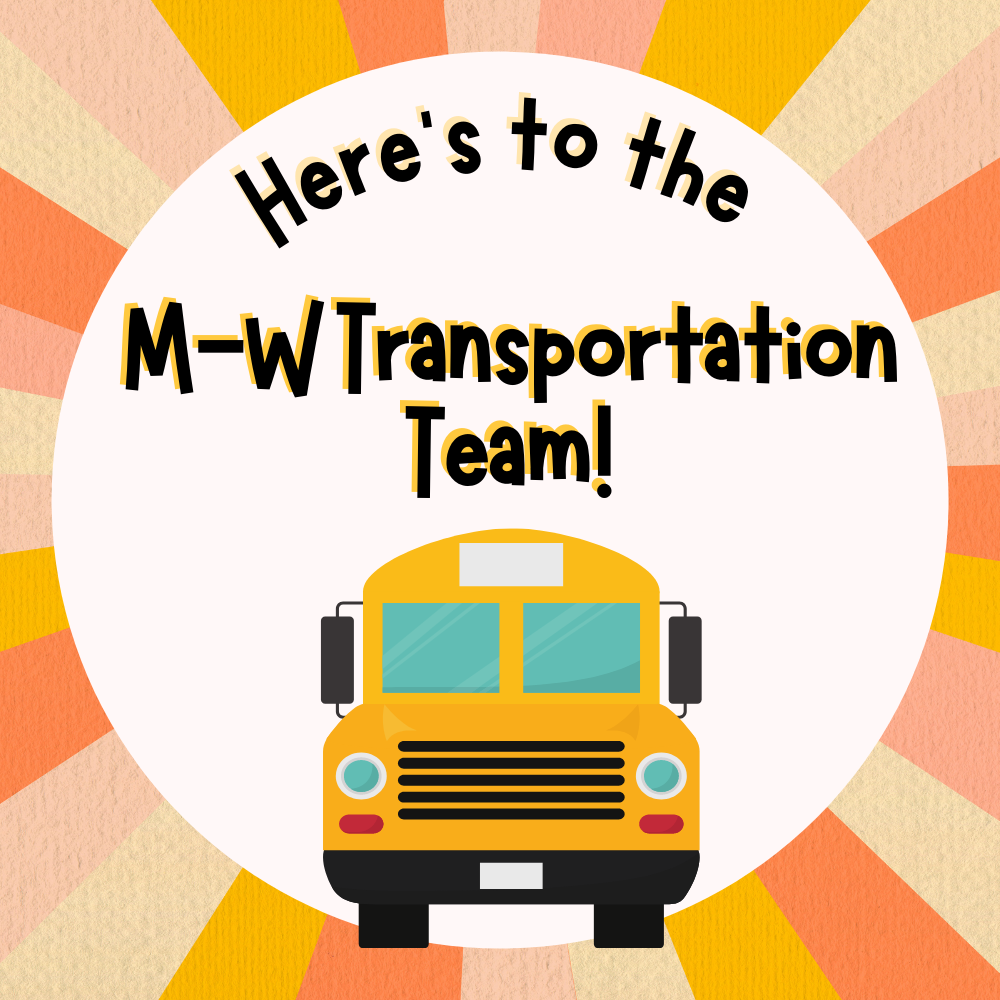 After School Activities/Club Kid canceled today, May 16 -- Due to forecasts for severe thunderstorms and potential power outages this afternoon and evening, all after school activities are canceled today, Monday, May 16. YMCA Club Kid will not be offered. Smith Clove's Kindergarten Festival has been rescheduled for Wednesday, May 18, at 7 p.m. in the Monroe-Woodbury High School gymnasium. Stay safe today!

Class of 2023: Please remember the heartbreaking messages of loss you heard from families at today's SADD assembly. Be smart and safe. Enjoy every moment of your Junior Prom and make memories that you will cherish always. Your school community loves you!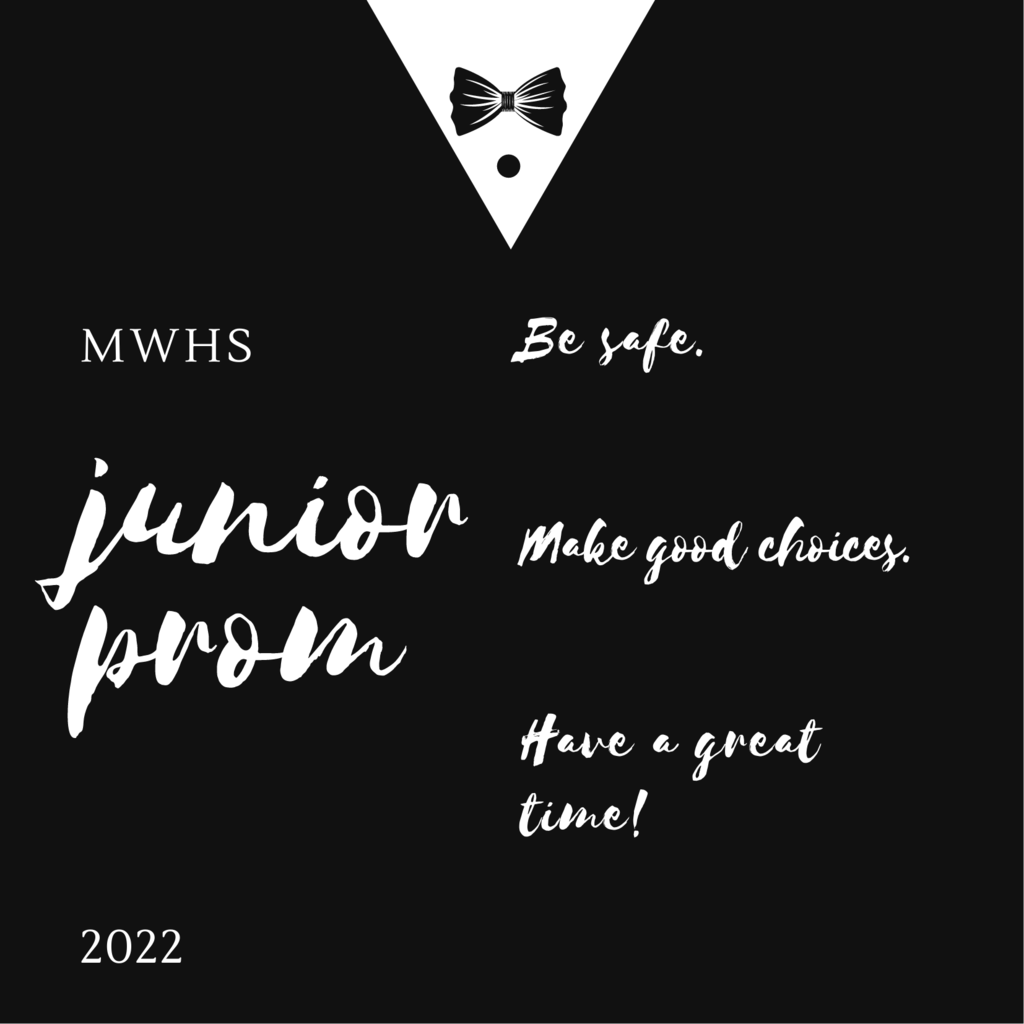 Meet the M-W Board of Education Candidates event, sponsored by the M-W PTA Council Executive Board, will be held at 6:30 p.m. tonight in the MWHS auditorium. All are welcome! Live viewing of the discussion is available at:
https://events.locallive.tv/events/81736

MWHS Culinary Creations Class participated in a CHOPPED competition last week. The Finalists had to make a breakfast meal today. The four girls pictured were the winners of Chopped with a dish called French Toast Slam. All groups were amazing chefs!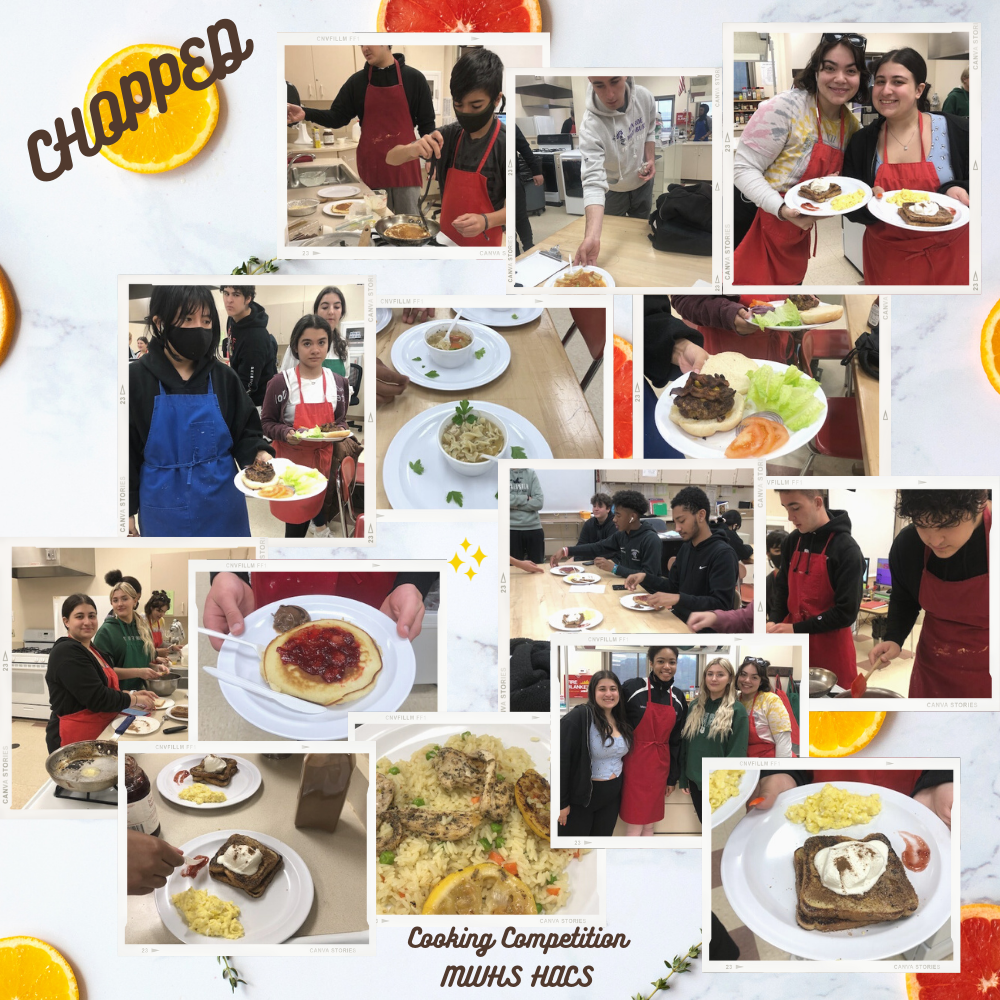 Don't forget to check your mailboxes for school budget information. Residents should receive the 2022-2023 budget brochure at their homes early next week. Thank you!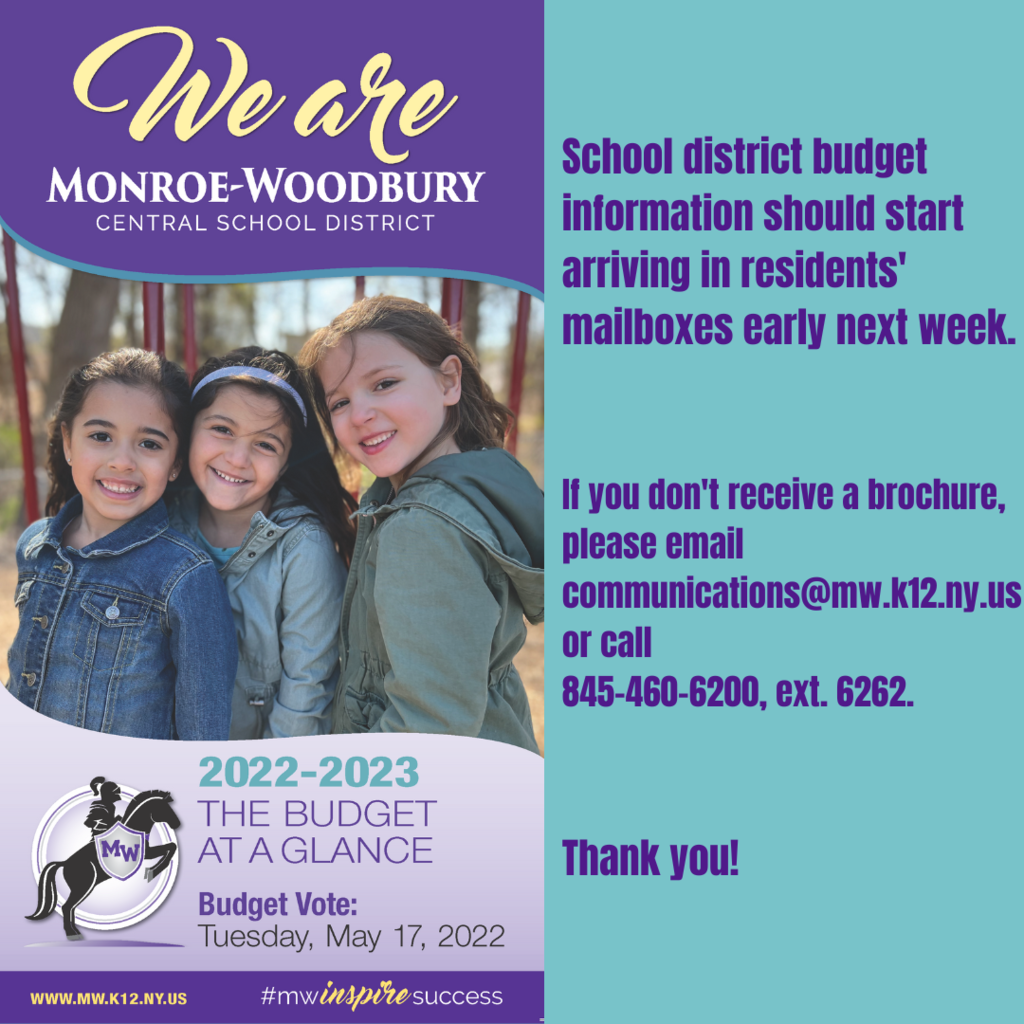 MWHS National Honor Society and the M-W Athletic Department are sponsoring the 1st Annual Amber Reeves Memorial Humane Society Drive for pet food and supplies. Please consider donating before May 15. Thank you! 🐶🐱💜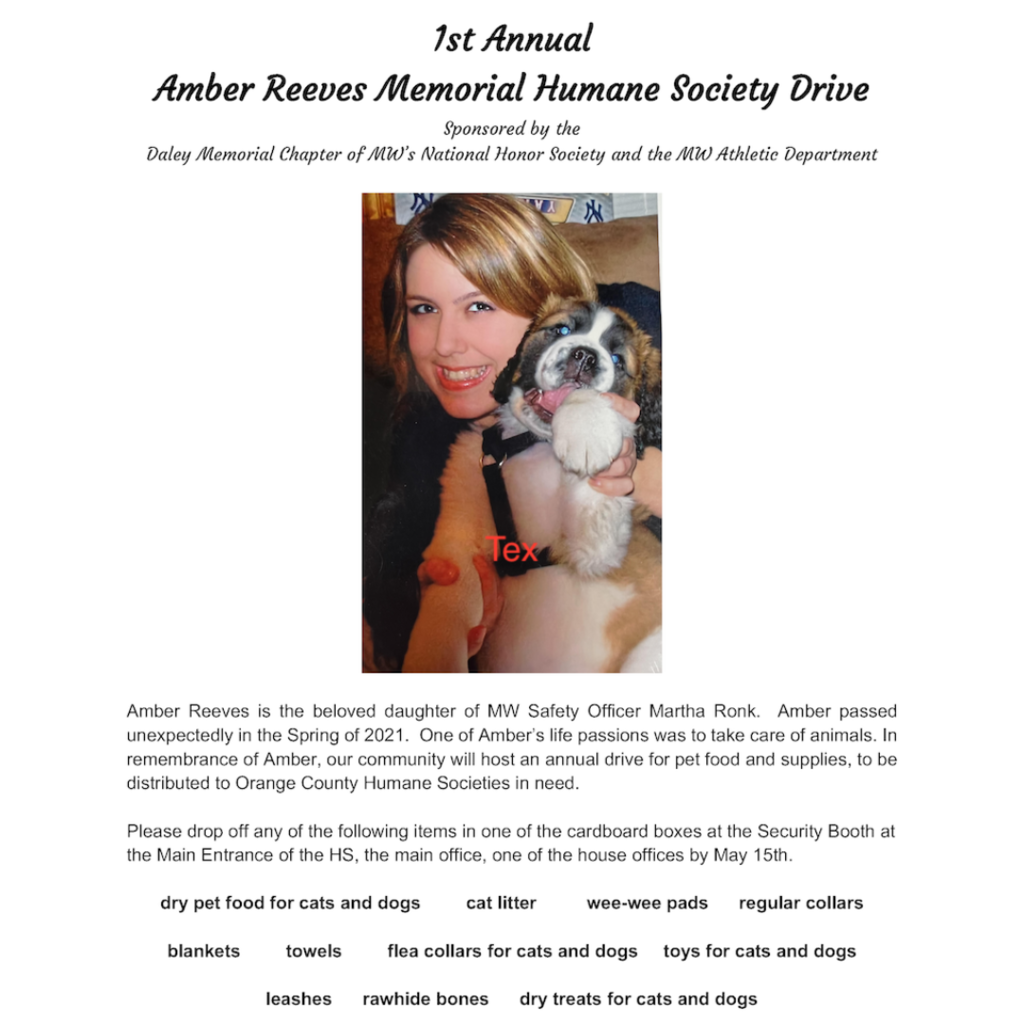 MWPTA Council Executive Board presents "Meet the Candidates" event on Wednesday, May 11, from 6:30 - 7:30 p.m. in the MWHS auditorium. The Board of Education candidates (in ballot order) are: Mrs. Staci McCleary (incumbent); Mrs. Suzanne Donahue (incumbent); Dr. Sergey Koyfman (incumbent); and Mr. Jeffery Reynolds. Questions? Please email
[email protected]
.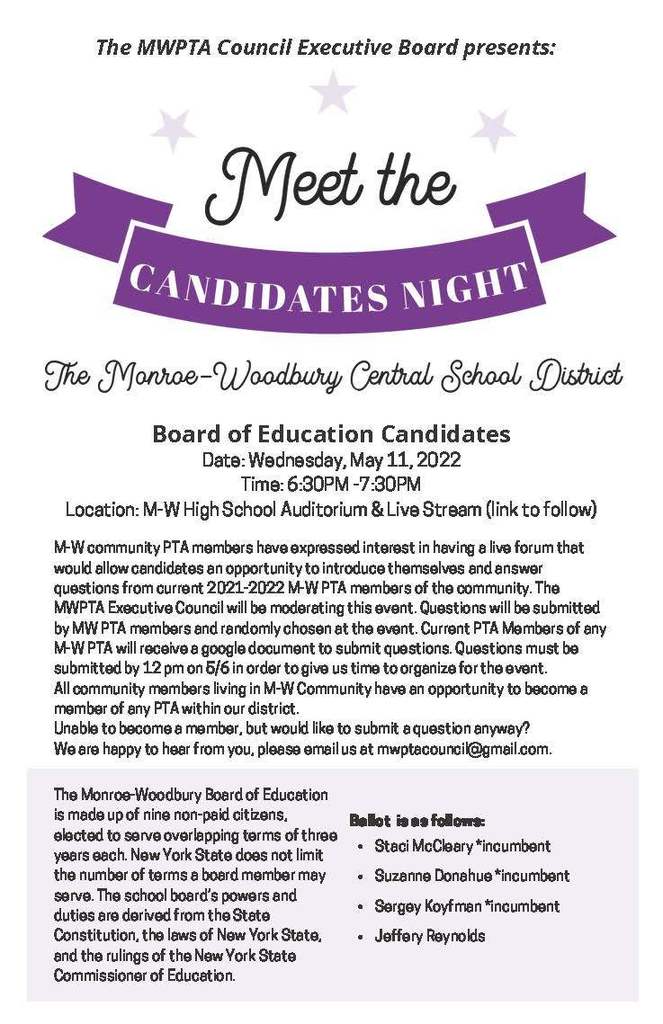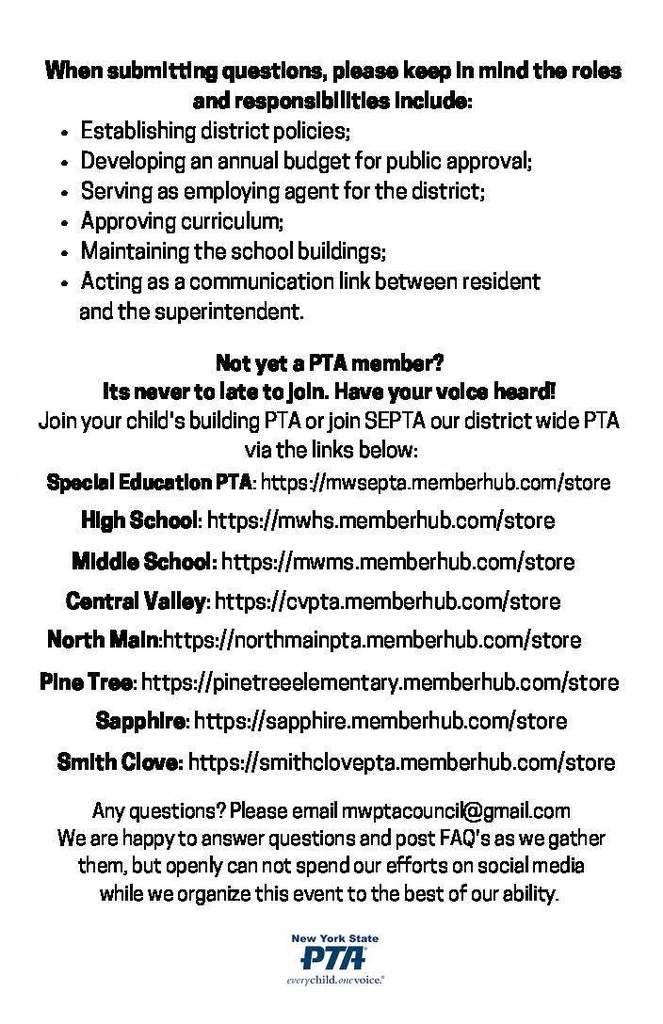 Little Miracles - and Big Miracles - had an awesome time at their recent carnival, complete with games, activities and other fun-filled events. Smiles everywhere!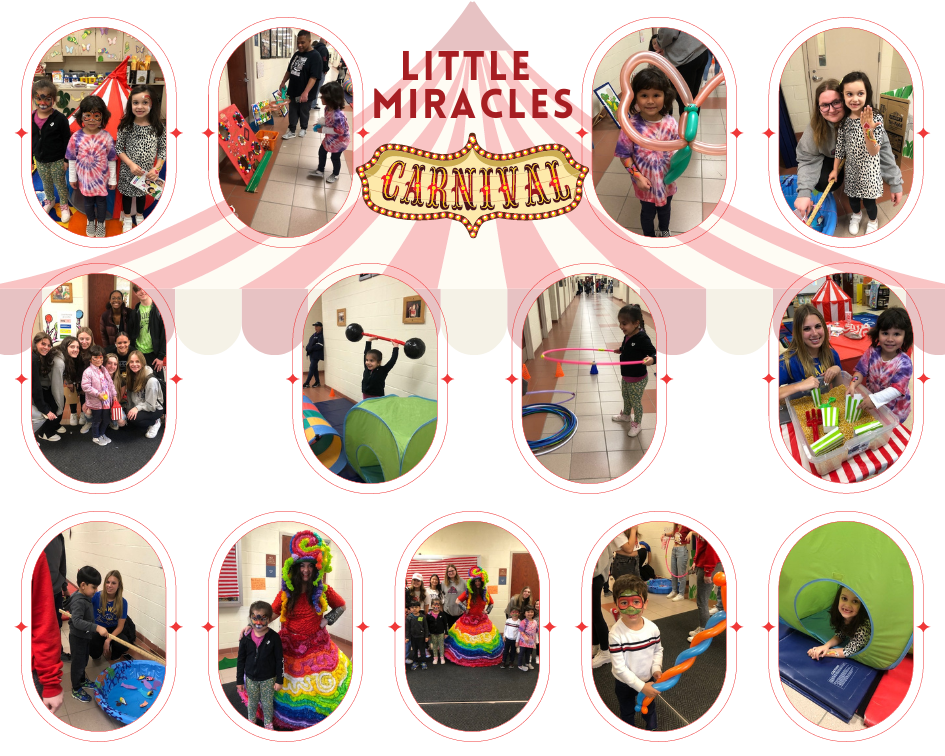 THANK YOU to our amazing school nurses for the care and love they show to our students. You're the best!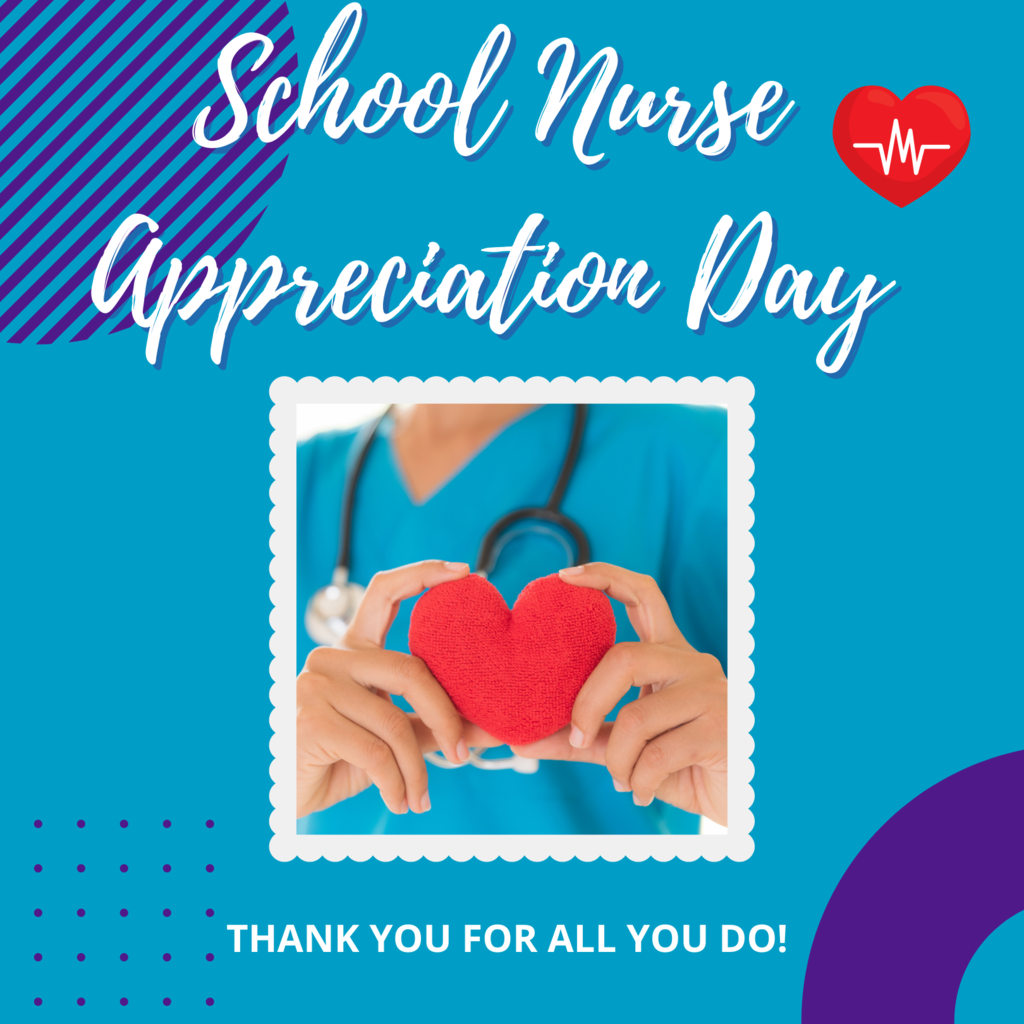 Best of luck to our FBLA members who are competing at States this week! You got this!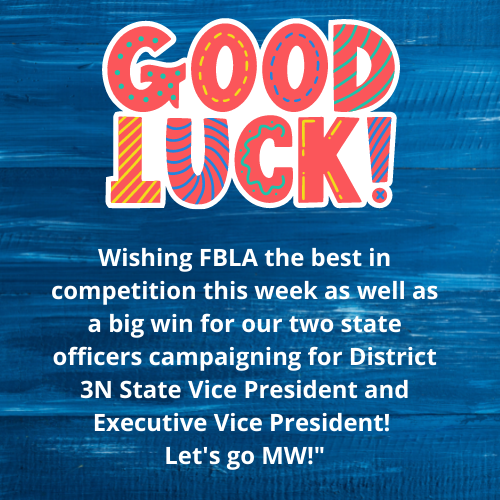 Coming Soon! Monroe-Woodbury's Annual K-12 District Art Show will be held from Friday, April 29 through Sunday, May 1, 2022 at the Monroe-Woodbury High School lobby. The event features amazing artwork from talented Senior Art Major portfolios and select projects from students of all grades. SCHEDULE OF EVENTS: OPENING RECEPTION - Friday, April 29 - 5:00-8:00 p.m. EMPTY BOWLS PROJECT - Friday, April 29 - 5:00 p.m. The "Empty Bowls" project is a favorite part of the Opening Reception. Ceramics students and staff have created a variety of hand-made ceramic bowls for guests to choose from and to keep as a reminder that there are always empty bowls in the world. Guests are asked to make a donation of $10. All proceeds support a local food bank. ADDITIONAL VIEWINGS at MWHS lobby: Saturday, April 30 - 10 a.m. - 3 p.m. Sunday, May 1 - 12 p.m. - 5 p.m. Stay tuned this week for an inside look at the life of a senior art major!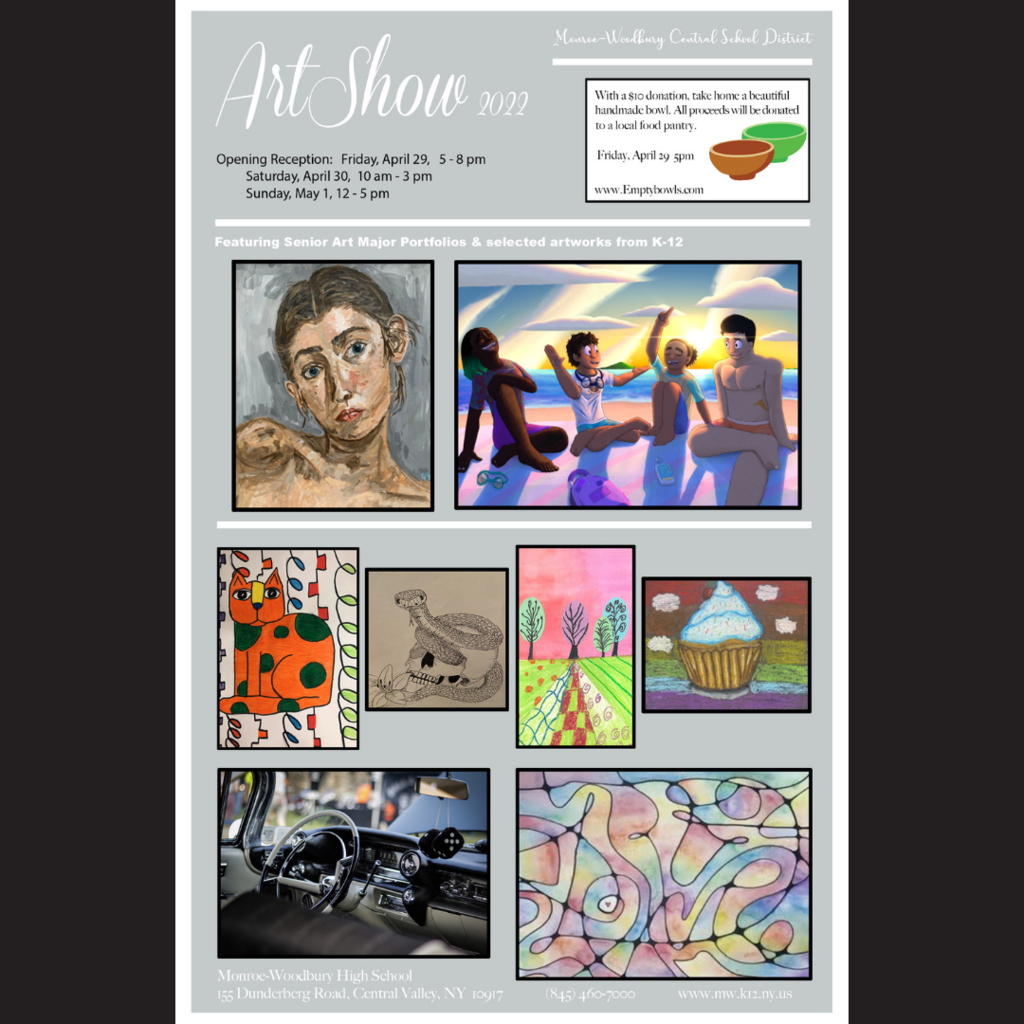 Best of luck to MWHS junior Ashok Sathiyamoorthy, Dean's List Finalist in the FIRST (For Inspiration and Recognition of Science and Technology) Tech Challenge. Through FIRST, a local robotics team composed of students from Orange County, including Ashok and two other M-W students, competed and won several regional competitions. For the first time ever, Ashok will represent his team from the NY region at the 2022 FIRST World Championship. Congratulations also to M-W students Swathi Sathiyamoorthy and Ronan Patel. Good luck!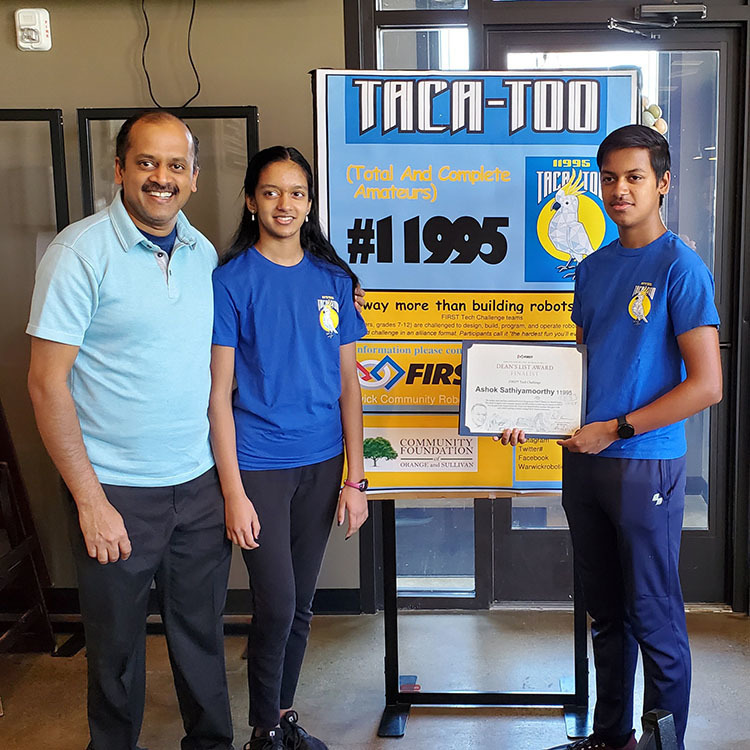 Grade 7 Green House ELA classes had a special guest as they celebrated National Poetry Month by visiting various poetry stations in the MS library. William Shakespeare says thanks for stopping by, Superintendent Rodriguez!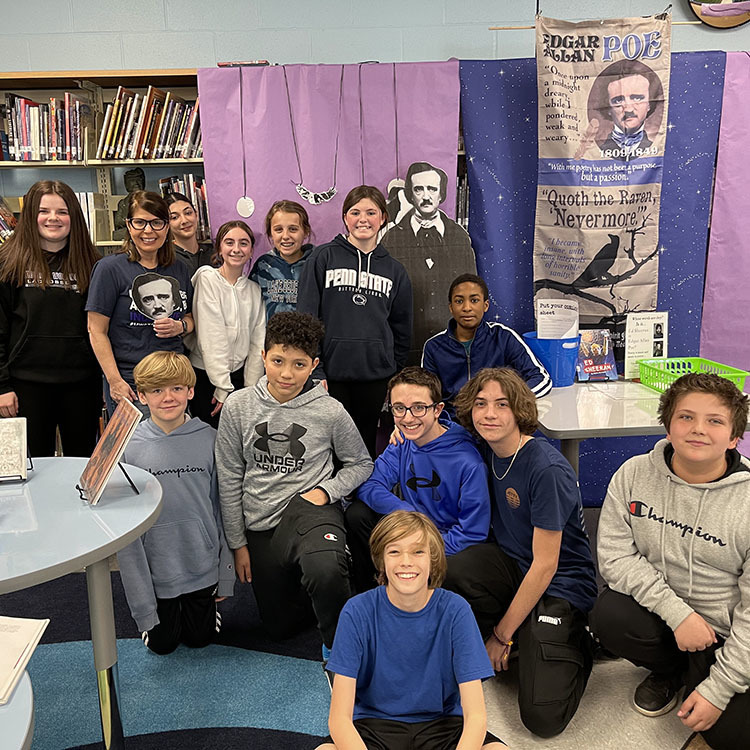 Seventy-eight MWHS students were inducted into the Spanish, Italian and French Honor Societies on April 7. This impressive group of students are now members of the Sociedad Honoraria Española, Societá Onoraria Italica and Société Honoraire de Français. All inductees earned a minimum 90% in their level 4 language classes. Congratulations to all! ¡Felicidades! Congratulazioni! Toutes nos félicitations!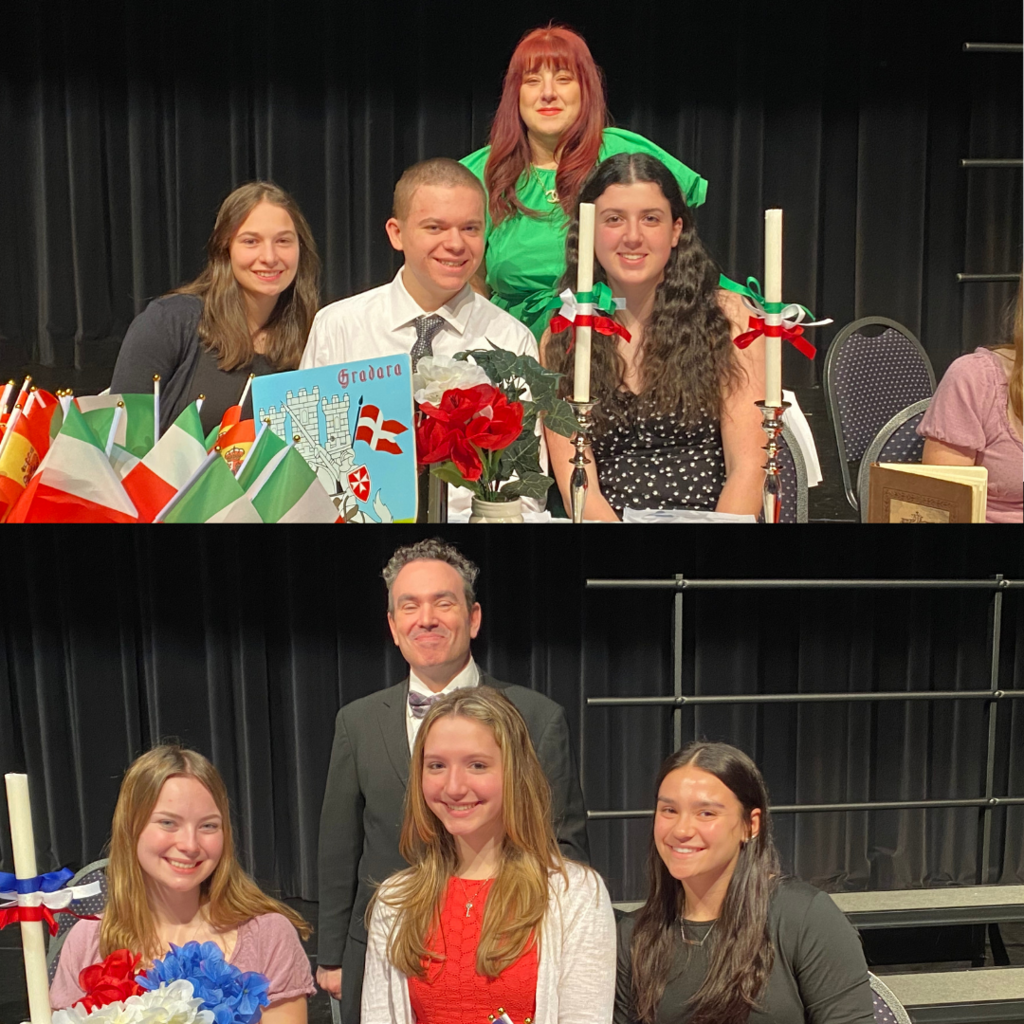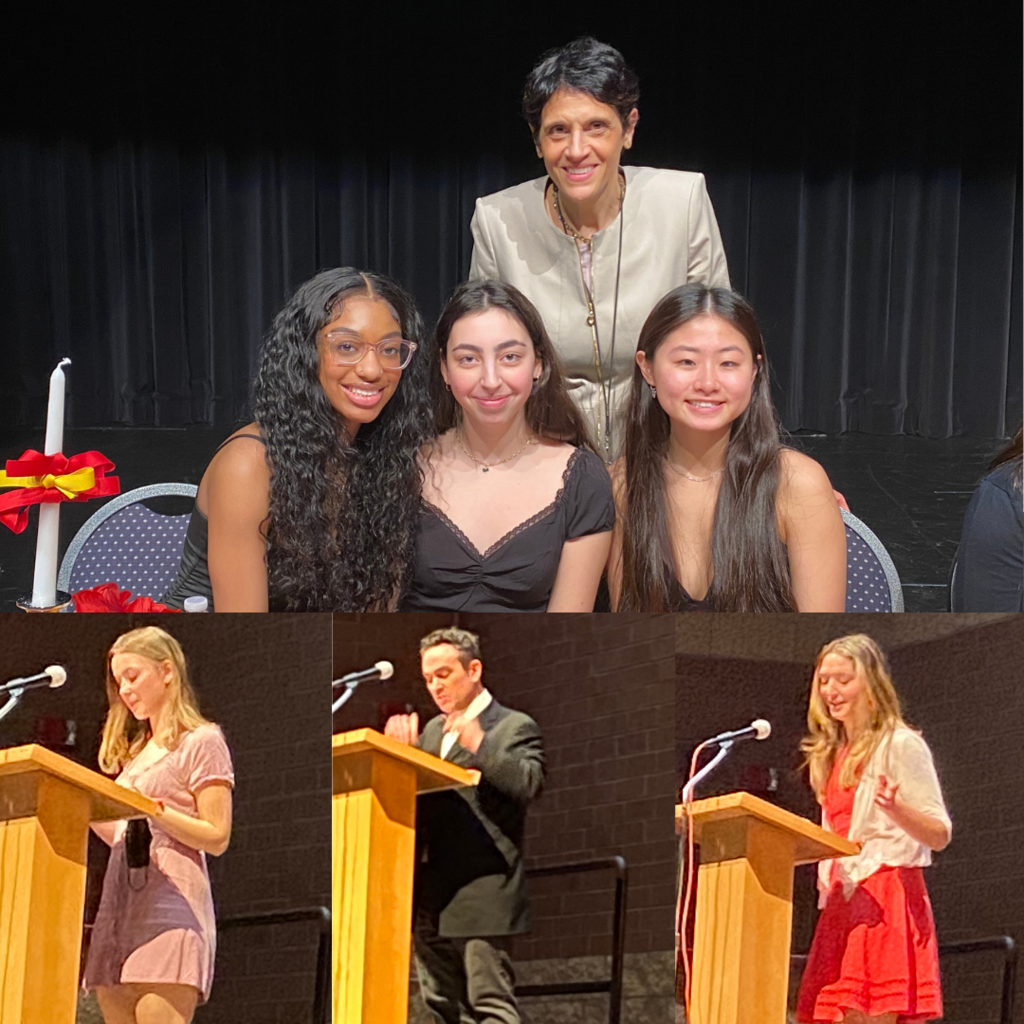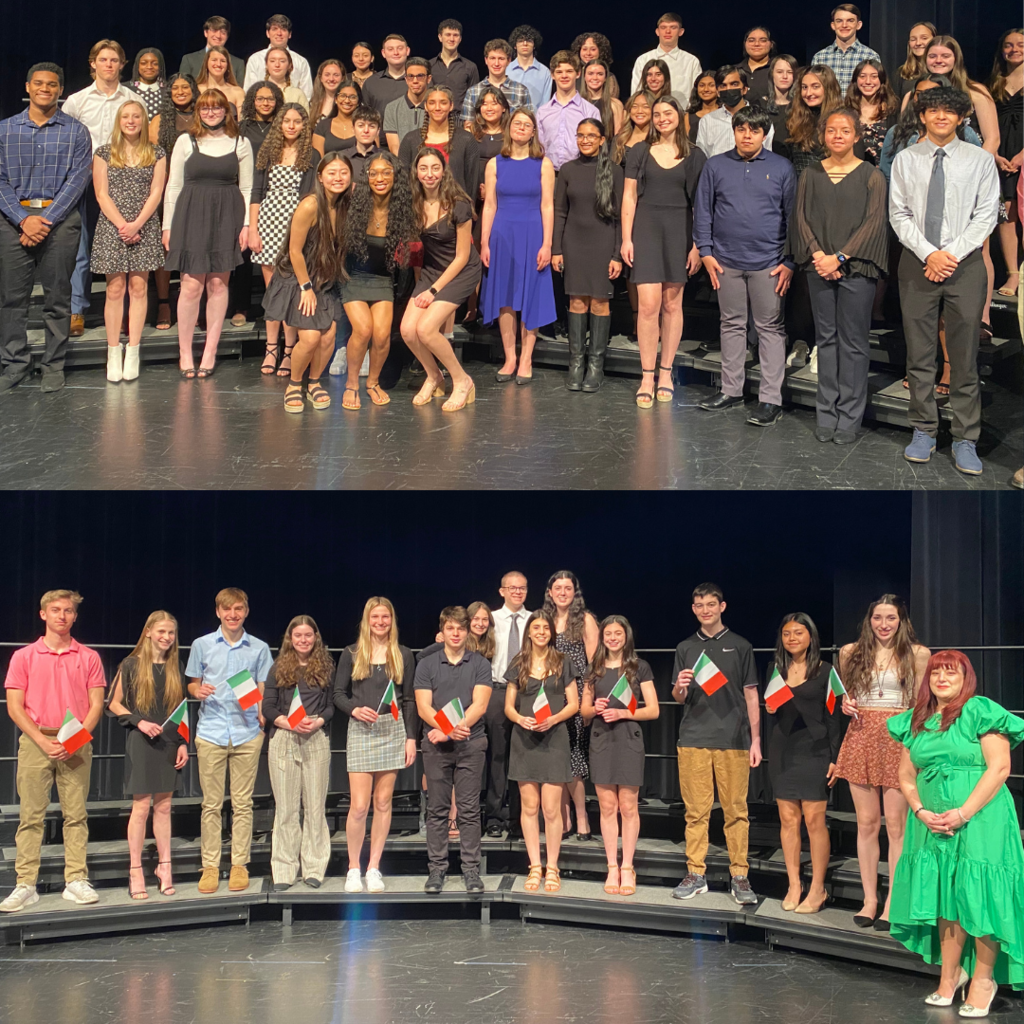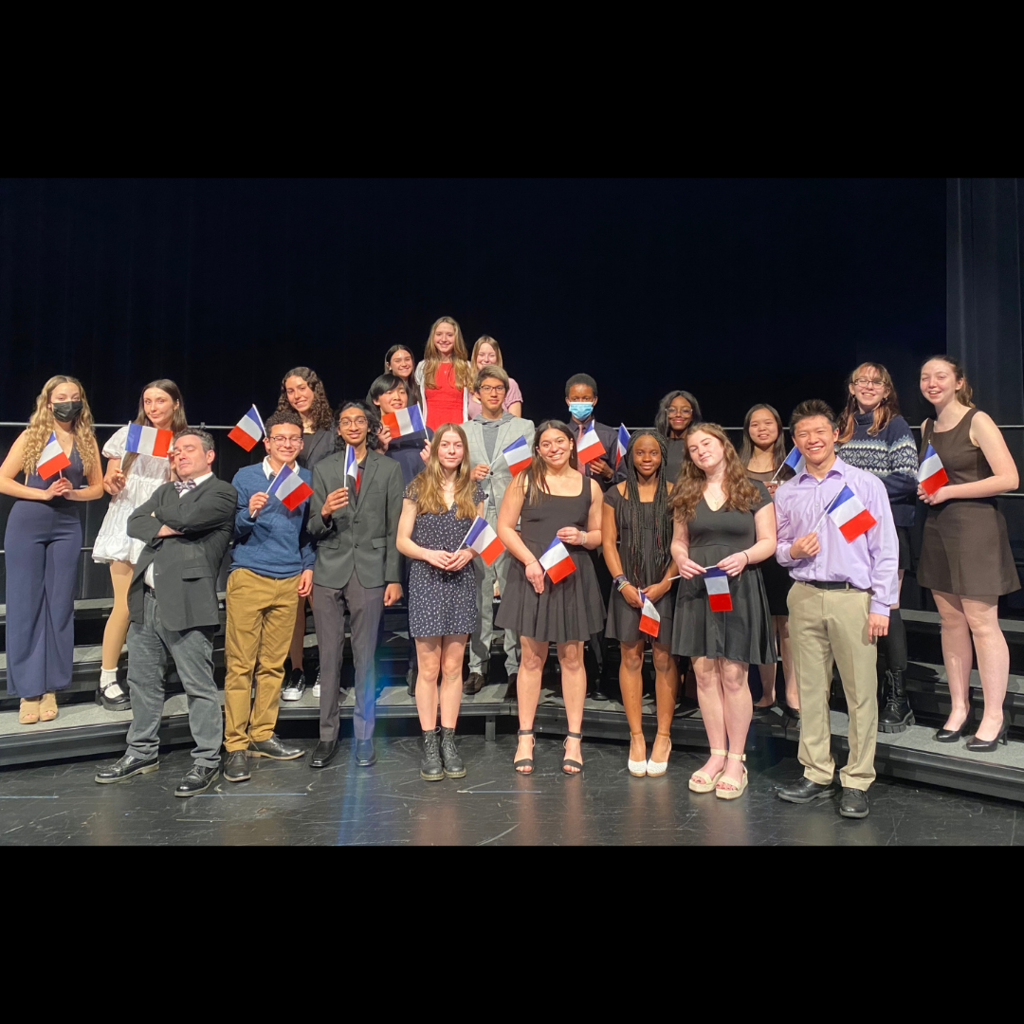 MWHS Class of 2022: Mark your calendars for fun times ahead!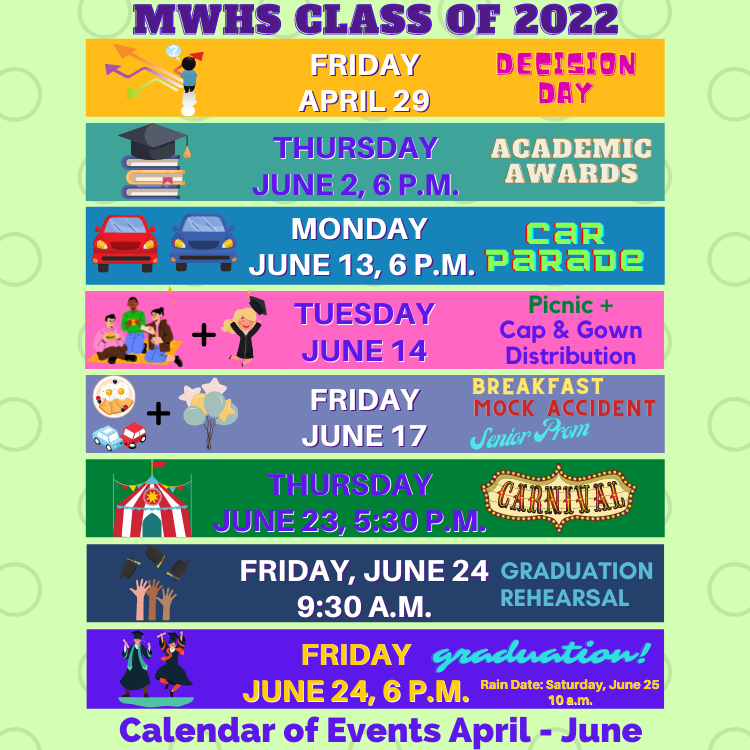 Three Monroe-Woodbury teams competed at the 43rd annual New York State Odyssey of the Mind Tournament in Syracuse, NY last weekend. Both Middle School Teams, McInerney/Calabrese Team 1 and Team 2, and High School Team Mortensen competed against teams from all over the state. Their comradery and love for problem solving was infectious. The OM problem #1 MS team and HS team each placed fourth in their division. The MS team competing in OM problem #2 placed second and are now technically eligible to compete at the 43rd annual World Finals competition in Ames, Iowa this May. They will need to fundraise if they opt to attend. We are so proud of the hard work and dedication of our Creative Crusaders! All 3 teams represented themselves, our schools and our community as they impressed the judges with their teamwork, creativity and perseverance. Thank you coaches McInerney, Calabrese and Mortensen for all your efforts to lead, encourage and inspire our Creative Crusaders! And congratulations to our team members: MS Team 1 - Amelia Balbuena, Isabella Pavignano, Justin Lemons, Brandon Peng, Aaroosh Buragohain and Jack Youngman; MS Team 2 - Dylan McCann, Kyle Imhof, Lauren Mueller, Taneesha Zohora, Zayed Kadir, Julia Abuirshid and Haweon Noh; HS Team Mortensen - Dylan Escobar, Amara Leitner, Sophie Baer, Nicole Ottavio, Connor Williamson and Misma Malik. Well done!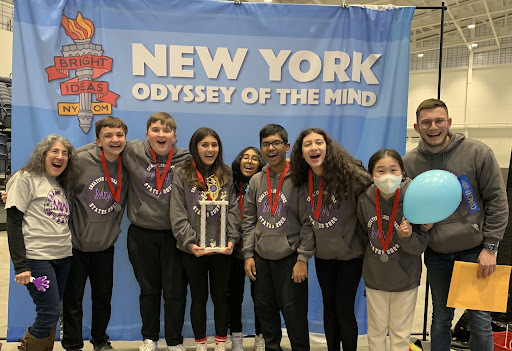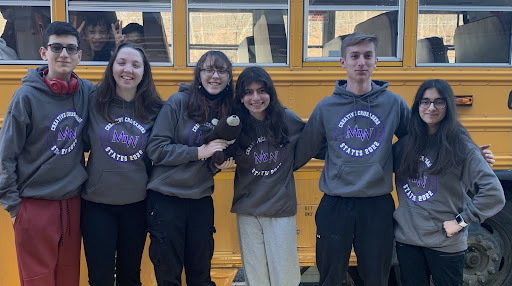 Lorraine Carroll, who served as BoE Trustee from 2013-2021, was honored at last night's meeting with a commemorative brick that will be part of the MWHS walkway. A heartfelt thanks to Ms. Carroll for her many years of service to the students and families of M-W. You are missed!